We regret that due to the technical limitations of our site, we are unable to offer eBooks or Audio Downloads to customers outside of the UK.
For further details please read our eBooks help.
Blog
Costa Book Awards 2013 - shortlists announced
Waterstones eleven début authors make up half the Costa First Novel Award shortlist whilst Samuel Johnson Prize winner Lucy Hughes-Hallett attempts to do the double in the Biography category...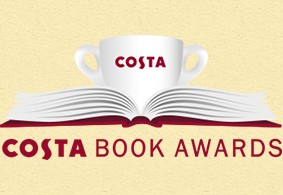 Two of our favourite début authors of the year Sam Byers and Sathnam Sanghera face stiff competition from Kate Clanchy (which one of our booksellers nominated as an overlooked book) and Nathan Filer, who is also shortlisted for a national Book Award.
This year's Costa Novel Award is an all female affair - with Evie Wyld's second novel All the Birds, Singing joining heavy-weight authors Kate Atkinson (also nominated for Waterstones Book of the Year) and Maggie O'Farrell in the race for the prize. There's also a posthumous nomination for Bernadine Bishop's Waterstones Book Club title Unexpected Lessons in Love.
Hanns and Rudolf, which author Thomas Harding wrote about for us earlier this year, is a strong contender in the Biography category, which also features GP Gavin Francis' Empire Antarctica and Olivia Laing's entertaining The Trip to Echo Spring - but The Pike, Lucy Hughes-Hallet's Samuel Johnson Award winning book could well be set for another victory.
Meanwhile, Clive James' much lauded new translation of Dante's The Divine Comedy sits alongside Helen Mort's T.S Eliot prize shortlisted Division Street; Robin Robertson's Hill of Doors; and Michael Symmons Roberts' experimental collection Drysalter in a reassuringly compelling Poerty shortlist.
First-time writer Ross Montgomery makes it onto the Children's Award list, which also features Chris Ridell's Goth Girl and the Ghost of a Mouse - another National Book Award nominee - and two novels for older children The Hanged Man Rises, by Sarah Naughton and Elizabeth Wein's Rose Under Fire.
The category winners, who will be announced on 6th January, will each receive £5,000, whilst the overall winner. announced on 28th January, will receive £30,000.
The shortlists in full
2013 Costa Novel Award shortlist
Life After Life by Kate Atkinson (Read more)
Unexpected Lessons in Love by Bernardine Bishop (Read more)
Instructions for a Heatwave by Maggie O'Farrell (Read more)
All the Birds, Singing by Evie Wyld
2013 Costa First Novel Award shortlist
Idiopathy by Sam Byers (Read more)
Meeting the English by Kate Clanchy (Read more)
The Shock of the Fall by Nathan Filer
Marriage Material by Sathnam Sanghera (Read more)
2013 Costa Biography Award shortlist
Empire Antarctica: Ice, Silence & Emperor Penguins by Gavin Francis
Hanns and Rudolf: The German Jew and the Hunt for the Kommandant of Auschwitz by Thomas Harding (Read more)
The Pike: Gabriele D'Annunzio, Poet, Seducer and Preacher of War by Lucy Hughes-Hallett (Read more)
The Trip to Echo Spring: Why Writers Drink by Olivia Laing
2013 Costa Poetry Award shortlist
Dante, The Divine Comedy, by Clive James
Division Street by Helen Mort
Hill of Doors, by Robin Robertson
Drysalter, by Michael Symmons Roberts
2013 Costa Children's Book Award shortlist
Alex, the Dog and the Unopenable Door by Ross Montgomery
The Hanged Man Rises by Sarah Naughton
Goth Girl and the Ghost of a Mouse by Chris Riddell
Rose Under Fire by Elizabeth Wein