We regret that due to the technical limitations of our site, we are unable to offer eBooks or Audio Downloads to customers outside of the UK.
For further details please read our eBooks help.
Blog
Christos Tsiolkas on Graham Greene
Christos Tsiolkas, the author of The Slap tells us how he, and the lead character in his new novel Barracuda came to fall in love with Graham Greene...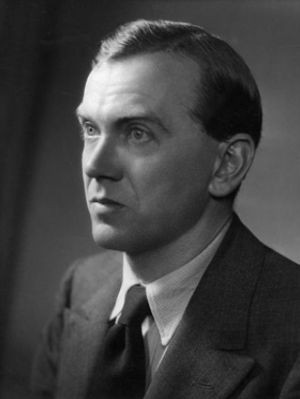 The first Graham Greene novel I read was The Heart of the Matter. I was nineteen, I had fallen in love for the first time in my life, and the book was a gift from my partner. So of course, reading Greene cannot help remind me of the swoon of love, of the delirium of experiencing desire as an addiction.
I remember reading that novel in one long session; I also recall feeling annoyed by the moral weakness of the characters, their inability to commit to their convictions. But I understood, even back then, that Greene wrote with an economy of language that is remarkable. With a Greene novel, within a few sentences, a reader enters and is immersed in a world; and there is nothing forced and nothing showy in his style. I fear that back then, as a pretentious know-it-all young adult, I might have even dismissed his gifts as a writer precisely because reading him was so effortless.
The Heart of the Matter frustrated me but it also stuck with me, I couldn't shake off the resentment I felt. Having re-read the novel again recently I am struck by how well Greene understood the challenge of being ethical, how he can both mercilessly reveal the shame of our cowardice but also be sensitive to the humanity behind such failure. Whereas when first reading it I thought Scobie a fool, and I didn't have any patience for his desperate attachment to religious fate, on rereading it I was terribly moved by his struggle for I too now know what it is to remain loyal to a creed even when you have lost faith in it. I also realised that there was something perceptive in my lover choosing to give it to me as a gift. He sensed that I was this boy full of rage and certainty, an intoxicating but dangerous combination, and I think he was preparing me for my inevitable stumbles into hypocrisy. It remains one of the finest novels I know about the challenge of being good in this world.
It took me years to return to Greene and when I did it was The Quiet American. It is an outstanding book, a great work of political fiction, and it too confronts a reader with the danger of righteousness. I envy the clarity of Greene's writing, the directness of it. He shares this with George Orwell and I think this lucidity is one of the great gifts of the British novel to the heritage of global literature. We have had a near half-century now of writing that utilises irony merely as an affectation or as fashion, so possibly we have lost the ability to understand that irony can have a fully moral weight. The Quiet American is a novel that understands the necessity for action, political and ethical, but also reveals the danger and damage, the inhumanity, that can arise from such action. Every time I read it, it still breaks my heart.
So does The End of the Affair. There are some people I know who detest this novel and my suspicion is that they are reacting to Greene taking seriously the question of adultery as sin. This isn't a story of adultery arising from sexual desire but adultery arising from love, and that is why it still makes us uncomfortable, that it takes the betrayal of adultery seriously. I don't have the characters' belief in God but that doesn't lessen my respect for their struggle to remain loyal to both love and to the promises they have made. I don't think one needs to have a faith in God or belief in sin to understand that adultery still remains a moral question.
A few months ago I read Greene's A Sort of Life, his memoir of being a young journalist and writer. As in his fiction and his criticism, there is again clarity and directness; there is the elegant and perfectly judged use of language. There's no fat to Greene's writing at all, and I think A Sort of Life is one of the most honest books I have ever read about life as a writer. The man that emerges from the pages is deeply flawed, but he is also sometimes brave; he is always winningly phlegmatic.  In other words he is, like the majority of his fictional characters, a real human being, contradictory and complex. (Not all, not every book is terrific – but I don't want to write about the failed books, whatever that might mean; I want to convey to you something about the books I believe are genuinely great).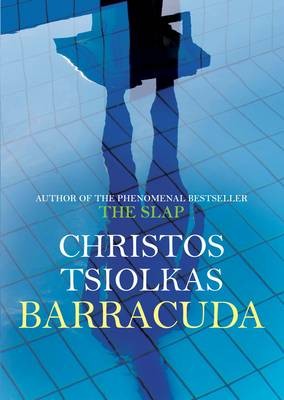 In my novel, Barracuda, the protagonist Danny Kelly is a young working-class swimmer who is given a sporting scholarship to an elite private school.  He fails to achieve his dream of Olympic success and his rage results in him doing something truly ugly, something that results in him spending time in prison. Danny wants to atone for his past and it is in prison that he discovers reading. One of the authors that Danny grows to love is Graham Greene. It seemed to me that Danny, failed by his own character but also failed by his school and culture, would instinctively understand the moral struggles in Greene's work, that he would recognise these worlds of bravery and cowardice, of truth and compromise, of dreaming and despair. I also knew that a man like Danny would need writing that spoke clearly, loudly, that was not obtuse or mercurial. For Danny Kelly, struggling to make amends, to be a good man, it just made sense that he would fall in love with Greene's writing.
As I did. And as is the nature of real love, I keep falling in love with his writing. I am just in the middle of rereading Brighton Rock and from the first paragraph I experienced a rush. I am in Brighton, on a Whitsunday holiday, I can smell the salt air, I can hear the woman singing, I sense a man's desperate sweaty attempt to defy death. I am reminded how much I adore the pleasure of reading. The man who gave me the gift of The Heart of the Matter nearly thirty years ago has given me many gifts through this life. The gift of Graham Greene is one of the most splendid.
Christos Tsiolkas, for Waterstones.com/blog
You can Reserve & Collect Barracuda from your local Waterstones bookshop (http://bit.ly/1dwedfj), buy it online at Waterstones.com (http://bit.ly/1dwbHFS) or download it in ePub format (http://bit.ly/1dweoHD)
Christos Tsiolkas is currently in the UK to promote Barracuda.