Blog
Christmas With The Savages Competition
You could win a Harrods Christmas Box and 20 Puffin Classics - all you need to do is buy a copy of Christmas With The Savages before December 15th 2015 and you will be entered into our prize draw.
Christmas with the Savages is a charming, hilarious children's book that will delight readers of all ages. You and your children will want to return, time and time again, to its tall, candle-lit, Edwardian hallways, decorated with holly and yew, its precocious and entertaining main character, little Evelyn, and its riot of eccentric country relatives.
The story is essentially a fish-out-of-water tale and is, in many ways, a child's version of the classic comic text Cold Comfort Farm; Evelyn is more accustomed to urban etiquette and a decorous, mannered existence in a very grand house. She is both an only child and very spoilt. So when she is forced to spend Christmas with her mother's friend Lady Tamerlane and Lady Tamerlane's twelve, wild children, in the country…the results are some priceless narration, genuinely side-splitting culture-clashes and endless, hysterical incidents.
As one of our booksellers, Isabel Popple, puts it: "All of these little adventures are mixed together with Christmas celebrations and the daily sibling rivalries, catastrophes and childhood misunderstandings that make you smirk and gasp and reminisce in equal measure."
Which is why we are delighted to announce that if you buy a copy of Christmas with the Savages before December 15th 2015, you will be entered into a fantastic Christmas prize draw. You will have the opportunity to win not only a stunning set of 20 Puffin Children's Classics, including titles such as Emil and the Detectives by Erich Kastner and Madame Doubtfire by Anne Fine: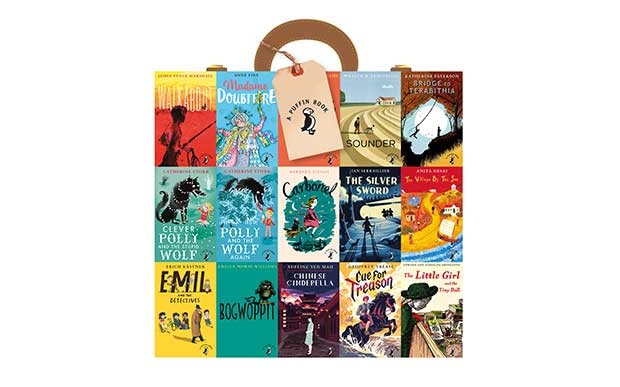 ...but a Harrod's Christmas Box, full of tasty festive goodies, too: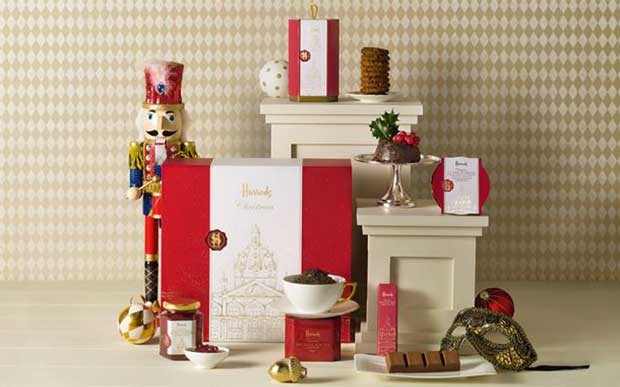 Don't worry if you have already bought your copy, you will automatically have been entered into the draw.
Each year, as December approaches, reading Christmas with the Savages to your children (or just to yourself!) is sure to become part of your 'getting into the spirit' routine, as much as searching for that box of decorations, rushing out to buy extra Christmas cards, and testing the fairy lights.
Every word of this magical book effortlessly summons a world of childhood adventure and mischief-making. But if you are going to buy a copy - hurry, as entries into the draw close on the 15th.
Related books
At Tamerlane Hall, Evelyn finds a horde of children: the gentle Glens, the plaintive Howliboos, and above all, the uninhibited Savages. They are controlled - or not - by a host of parents, supernumerary Uncles and Aunts, Nannies and nurserymaids. Evelyn survives the Christmas festivities - just - returning home none too soon.