Blog
"Christmas Spirits" Five horror writers share their favourite Christmas ghost stories
Bookseller and author Neil Snowdon has curated a list of five esteemed horror writers' favourite Christmas ghost stories.
Did our need to sit around the fire telling tales on the darkest, coldest nights of winter start with Dickens? Tales to make us shudder and seek each other's warmth, make us appreciate the things we have, the extraordinary miracle of living.
It seems Dickens made it a literary tradition, M.R. James perfected it, and the BBC 'Ghost Stories For Christmas' adaptations of Dickens and James, kept it alive in contemporary culture.
A Christmas Carol is a ghost story after all. And, as an aside, so is It's A Wonderful Life, which - for all it's cosy reputation - contains sequences that are devastating and emotionally chilling.

Sticking with the 'spirit' of Christmas, we asked some seasoned practitioners to recommend the best creepy tales to make you shiver this Christmas Eve...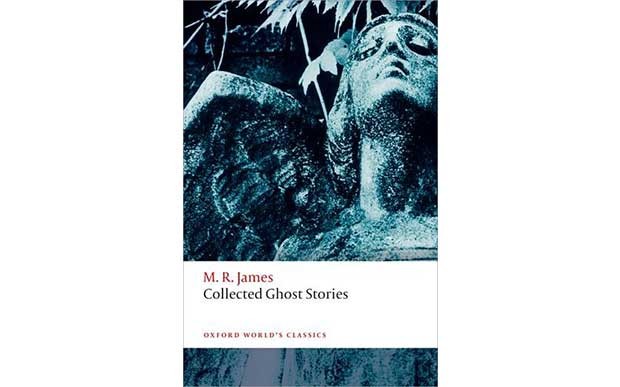 Collected Ghost Stories - M R James


"My first instinct is always to turn to M.R. James because I really don't believe that there is a better writer of short supernatural fiction in the genre (and short supernatural stories are always better than long supernatural novels, but don't get me started on that). You really can't go wrong with the Oxford Anthology of his tales, edited by Darryl Jones. It's a guarantee of a lifetime's unease. To turn to something of more recent vintage, a few years ago I was stuck in Maine doing research, and it was dark, and cold, and wintry, and the book that I had brought with me was Dark Matter by Michelle Paver. It's the only supernatural novel in my adult memory that I began reading at night and then thought, You know, I think I might leave this until the morning. It really is one of the best supernatural books of the last decade." John Connolly

John Connolly is the bestselling author of the Charlie Parker novels. Though best known for his crime writing, his collections Nocturnes and Night Music are essential reading for anyone interesting in the weirder creepier side of fiction, while his Book Of Lost Things is a stone cold classic.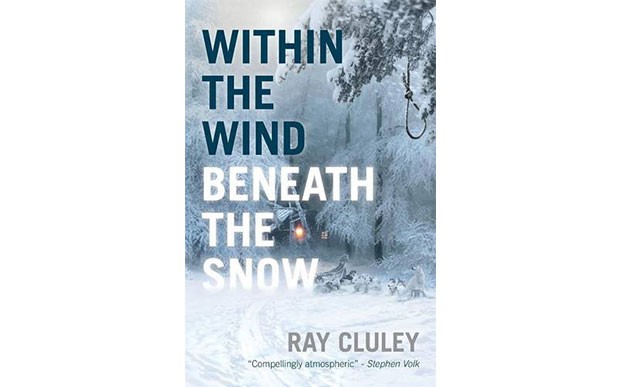 Within The Wind, Beneath The Snow by Ray Cluley
"Cluley is one of the brightest new stars in the night sky of British horror writing. Within The Wind, Beneath The Snow is an outstanding story, with its immaculately convincing sense of place (it is set in Greenland) and a palpable sense of ice-cold dread chills the blood with its skilful mixture of external threat and internal demons. Little short of a masterpiece." Stephen Volk

Stephen Volk is the screenwriter of Gothic, Ghostwatch, Afterlife, The Awakening and Midwinter of the Spirit among others. He is also the award winning author of Whitstable, Monsters In The Heart and Leytonstone. All of which come highly recommended as being among the finest examples of current 'Horror' fiction.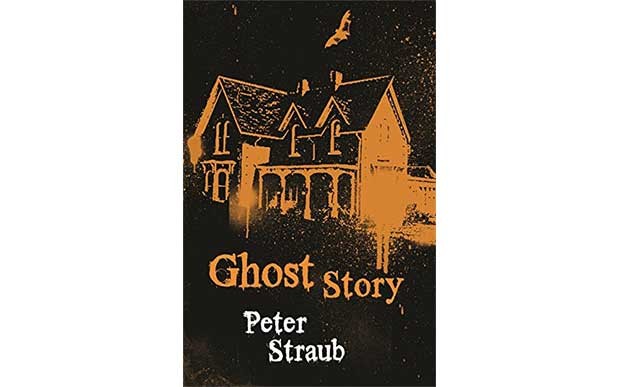 Ghost Story - Peter Straub
"Published in 1979, Peter Straub's Ghost Story is a masterpiece of supernatural suspense. The Chowder Society - four elderly gentlemen - meet to tell ghost stories following the death (or murder) of one of their members. But the stories do not always stop when the teller has finished speaking. As a cruel, cold winter sets in, freak incidents and atrocities escalate - with dark horrors and secrets from the past converging on the characters. Combining horror, mystery, dread and awful revelation - this is one of the most significant supernatural novels in the last 40 years. Avoid the pallid film version, and hunt down the book. I don't think you'll be disappointed." Stephen Laws
Stephen Laws has horror running in his veins. Author of the novels Ghost Train, Spectre, and The Frighteners among others, he is also an inveterate fan of the books, music, comics and films that make up the genre, who interviewed many of it's greatest stars on stage for the Festival Of Fantastic Films in Manchester.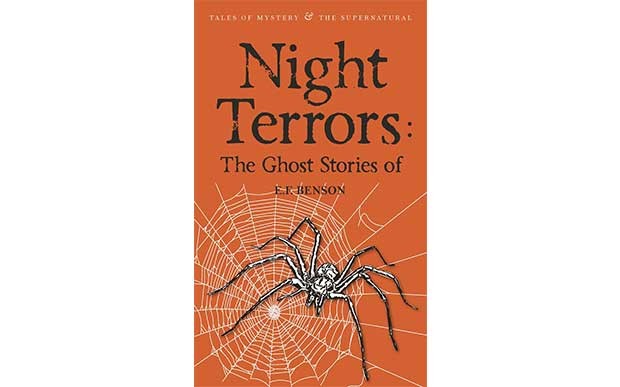 Night Terrors - E. F. Benson
"The perfect, counterintuitive Christmas ghost story for someone who, like me, has SAD but the wrong way round, E F Benson's The Room in the Tower conjures a cloying kind of disquiet from a repeated tea on the lawn scenario. "The afternoon was very hot, and an intolerable oppression reigned." That's the cue for a very nasty repeated-nightmare-that-eventually-comes-true, and it can be found (along with many other splendid Benson stories) in the immense Wordsworth collection Night Terrors." Jonathan Rigby
Jonathan Rigby is the author of English Gothic, American Gothic and Studies in Terror. A new book, Euro Gothic: Classics of Continental Horror Cinema is imminent. You can hear him talking at length and in depth on many of the Hammer Horror Bluray commentaries.

Collected Cartoons - Charles Addams
"For Christmas, I'd recommend a big bumper collection of Charles Addams cartoons." Kim Newman.
Kim Newman is a critic, broadcaster and author of the essential Anno Dracula series, in which Dracula won, and married Queen Victoria. Other titles include The Quorum, Life's Lottery (a choose-your-own-adventure style novel, about a perfectly normal life, in which playground preferences can have life changing significance), The Hound of The D'Urbervilles and most recently, Drearcliff Grange.



Merry Christmas!
×
Download the Waterstones App
Would you like to proceed to the App store to download the Waterstones App?
Reserve online, pay on collection


Thank you for your reservation
Your order is now being processed and we have sent a confirmation email to you at
When will my order be ready to collect?
Following the initial email, you will be contacted by the shop to confirm that your item is available for collection.
Call us on or send us an email at
Unfortunately there has been a problem with your order
Please try again or alternatively you can contact your chosen shop on or send us an email at