Blog
Cheltenham Q & A - Sandi Toksvig
Waterstones exclusive: Sandi Toksvig answers our seven questions
We here at Waterstones put our heads together and came up with seven snappy author questions and put them to the authors appearing at Cheltenham Literature Festival (runs from the 2nd - 11th October). The result? Read for yourself.
Third in the series: Sandi Toksvig.
Sandi Toksvig is well-known as a presenter, broadcaster, writer and actor. She has written many books for children too and her latest novel A Slice of the Moon is an action-packed story of one family's journey across the world. Join her and The Sunday Times Children's Book Editor Nicolette Jones for an entertaining and fascinating discussion on Sun 4 Oct 2015 11:30am - 12:15pm
What book do you wish that you had written?
On the whole I try never to wish to be someone else because that suggests being rather defeated about myself. I had a friend who was a brilliant writer but never wrote a novel because he said he couldn't write The Great Gatsby. I used to tell him he didn't need to as someone else had already done it.
Just as your books inspire readers, what authors inspired you to write?
I come from a long line of writers so my initial inspiration came from my family. My father in particular inspired me. He used to talk about writing in terms of fishing - first you decide what kind of fish you wish to catch, then take time to catch it and once you have it, fillet the fish so that only the finest part remains to be served. It's not just the writing that matters, it's the editing. Apart from the Toksvig clan I have been inspired by many great women - Dorothy Parker, Edith Wharton and Stella Gibbons to name but a few.
Once you've had the initial idea for a book, do you create the plot first or do you begin writing straight away, looking to discover the story and characters along the way?
I am in the planning school of writing. The first part of an idea is usually the very end of the book or play I want to write. I visualise the whole conclusion and then work backwards plotting and organising my thoughts. Of course the characters get in the way and sometimes go off at a tangent when you least expect it which you can be frustrating.
Do you read your reviews? How do you respond to them, good or bad? Any advice on how to deal with the bad?
There was a time when there were professional reviewers who, at their best, acted as midwives to new work. Now social media is full of abortionists and it is hard to take some of it seriously. Mostly I don't engage with any of it but take the reaction of the many members of the public who I meet in person at events. Kids in particular will always tell you the truth however painful.
If you were trapped on a desert island, which two books would you want to have with you and why?
The Ashley Book of Knots with which you can make so many useful things and a blank book so I could write about my adventure.
Who else do you wish to see while at the Cheltenham festival?
I'm hoping Shakespeare will turn up so we can finally sort out any doubts about who he was.
What was the last book you read?
Mostly I read research for my next project but the last novel I read was May We Be Forgiven by AM Homes. She is a genius writer.
Related books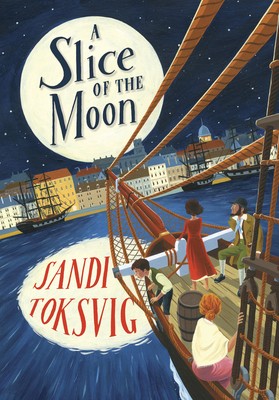 Because of the potato me and my family left our home and travelled 6,000 miles to find a new life... Slim Hannigan and her family are poor but happy. Theirs is a life filled with love and laughter - and a pet pig called Hamlet. But things change overnight, and suddenly they find themselves facing hunger and danger like they have never known...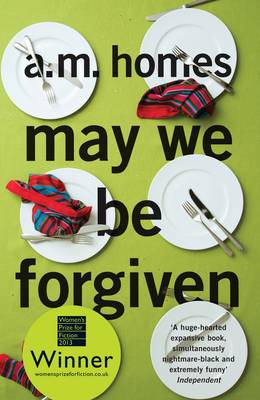 The dark and dazzling new novel from the author of the major bestseller This Book Will Save Your Life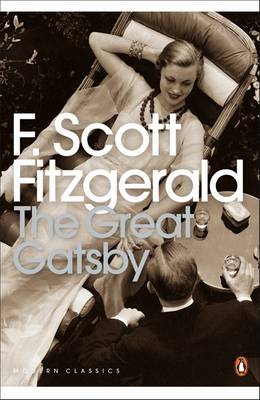 Young, handsome and fabulously rich, Jay Gatsby is the bright star of the Jazz Age, but as writer Nick Carraway is drawn into the decadent orbit of his Long Island mansion, where the party never seems to end, he finds himself faced by the mystery of Gatsby's origins and desires.