We regret that due to the technical limitations of our site, we are unable to offer eBooks or Audio Downloads to customers outside of the UK.
For further details please read our eBooks help.
Blog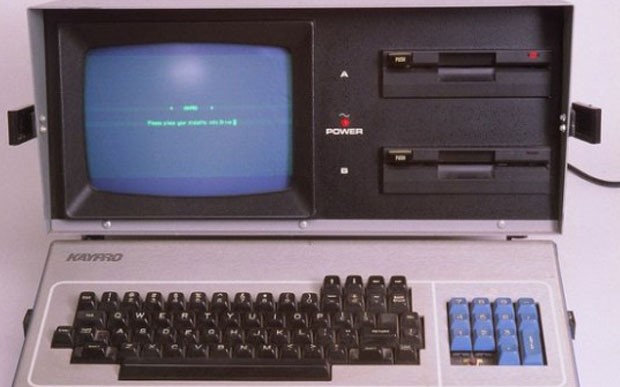 Characters in Place
Robin Hobb gives us a glimpse of the inspirations behind her writings, and how the characters and places can do more than fill the stories...
Two and a half years ago, I pulled files out of my filing cabinet (yes, paper files!) and spread them out on my desk. It was a bit like a time capsule. There was the much folded time line, created on graph paper, with extra sheets taped to extend it as the years went by in my world and Fitz's. A brief paragraph describing the last paragraph of a book that I will finish writing another year or eighteen months from now. Scraps of dialogue, hand written notes on character appearances and quirks. That file held all the random papers that I'd swept off my desk and put away a few months after Fool's Fate was published.
I love paper. In this digital world, I am still a paper person. When I receive a new book, I open it and touch the paper and sniff the pages. These papers from the old file have their own textures and smells. The graph paper is softer at the edges, the tape has yellowed and is peeling, the little tears along the edges are almost a fringe. I like to use pencil when I make notes to myself, and pencil lead softens and spreads on the page over years. Post-its lose their sticky and wander freely in the folder.
And the faint scent on the paper is my old house, the house where Assassin's Apprentice first took shape. It was a rambling wreck of a house, one that had begun its life as a production chicken barn. Long and low, with all the architectural elegance of a cereal box that had fallen over, with a roof made of cedar shingles. The house was a semi-porous shelter. The old style of cedar shingling meant that the roof shed water well, but one could still glimpse daylight from the attic. Walls built initially to shelter chickens did not meet the sills tightly. Damp, dust and the faint smell of ancient feathers permeated the house. The smell of the paper takes me back to that old house and to my 'office' at that time.
I had a military surplus desk, an immense steel structure with lots of drawers. One compartment, used to store boxes of files, actually held a mechanical platform intended to hold a typewriter that would emerge and rise to the proper height. But instead of a typewriter, I had a Kaypro computer. It had two slots for floppy disks. The top one held my Word Perfect software disk. The bottom slot held the disk that I saved my story to each night. My chair was a straight backed wooden chair from the Salvation Army store. I had to be careful not to push the chair back too far, as the floor in my office was actually two levels. If I pushed back too far, the back legs of my chair would teeter off into space.
Luckily, there was not really room for the chair to fall completely over because I shared my 'office' with the washer and dryer. I had to be very careful that the washer did not go into a spin cycle and vibrate the room when I was trying to save to my disk. From time to time, an errant blackberry vine would snake its way in through the opening around the dryer vent and climb up to be visible in the room. I wrote mostly at night, with a yellow circle of light from a tensor lamp on my penciled notes, and the greenish text glowing on the small square screen. And there, just outside the circle of light, Fitz leans on the door frame and speaks steadily in a low voice. Behind me, folded up like a jumping jack, the Fool perches on top of the dryer and nods along, occasionally interjecting his own observations or slightly snarky corrections as to how he recalls the scene. It's something like a campfire scene, as if just beyond the dryer and the door frame, dark evergreen forests cloaked the world in deeper night. Nighteyes is out there, eternally hunting.
And there, just outside the circle of light, Fitz leans on the door frame and speaks steadily in a low voice.
That, truly, is how I recall writing those books. Alone in dim light, being the listener. Midway through Assassin's Apprentice, I stopped trying to steer the narrative and simply followed the strongest current of Story. It swept me away to the end for that book.
Jump forward about two decades. And I sat at my nice wooden desk and looked out the window and faced a decision. I had received a tremendous tidal wave of email after the ending of Fool's Fate. Angry and disappointed people are far more prone to write letters than contented readers. So I had been well informed of all the places where I had failed to meet reader expectations. As I looked through my old notes, I knew I was at a crossroads. I could consciously take what was in those letters and ignore my old foundation and framework. I could construct what they had suggested, cobbling on new siding, putting linoleum down over the hardwood, plastering over contradictions with semi-plausible explanations. My editors would be savvy enough to spot the seams, but they would let me do it.
I'd lived in that structure, in the chicken barn made into a house. I knew all the places where the electrical outlets weren't grounded, where plastic pipe had been grafted onto good copper, and where old wooden counter tops had been covered with cheap laminate. I didn't want to build that and shove Fitz and the Fool inside as if I had transferred ferrets into a gerbil habitat.
So, without apology, The Fitz and the Fool trilogy will be the story I knew it would be. I am back to sitting in the shadows at night, listening to my barely glimpsed narrator. I will admit that having a chair with lumbar support in a house that has a separate circuit for the computers makes a difference in my comfort. But it does not change the voices from the dark.
And yes, that paragraph will be used. The one written in pencil on cheap and softening paper. Finally.
Robin Hobb, for Waterstones.com/blog
Related books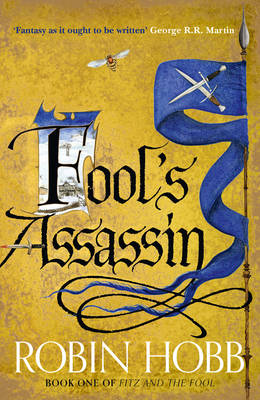 'Fantasy as it ought to be written' George R.R. Martin