We regret that due to the technical limitations of our site, we are unable to offer eBooks or Audio Downloads to customers outside of the UK.
For further details please read our eBooks help.
Blog
Casting light on The Darkest Hour  
Barbara Erskine shares how memories of her father's heroism during World War II led her to write a very different kind of novel, The Darkest Hour...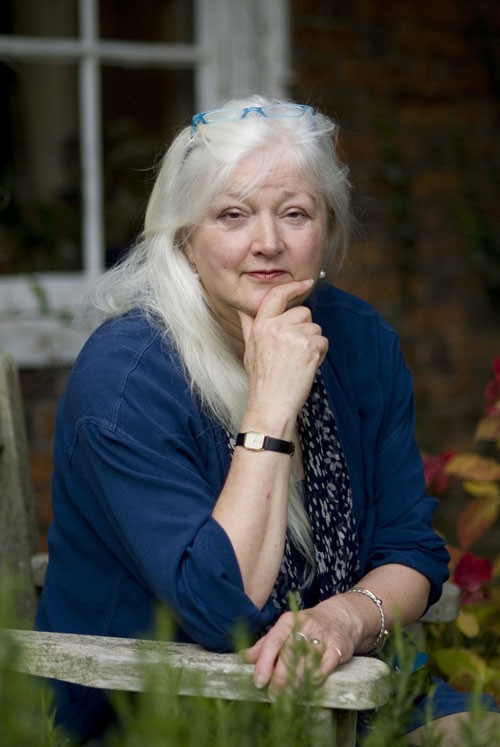 I can't remember when it was that I realised my dad was a war hero. As a child I knew he had been in the war; I knew he had been in the RAF; I knew he had flown in The Battle of Britain but it was something he never really talked about. Then in 1969, the film The Battle of Britain came out and we went to the British Premiere. It was awesome to be present at something like that and to realise fully, for the first time, that my dad had been a part of something so dramatic.
As successive anniversary celebrations of the Battle came along I realised more and more just how highly the pilots who had been a part of it were regarded and slowly, reluctantly, my dad began to talk more about his experiences as a Spitfire pilot.  Most veterans seem to have been reticent about their part in wars and would have to be coaxed to give interviews or even to talk at home to their families, and he was no exception; he found interviews hard but eventually he became more forthcoming and more and more stories of what happened emerged.
I had never thought about writing a novel about the Battle of Britain. My books had mainly been set in Medieval periods, or even earlier. The twentieth century seemed much too recent for me. And of course my books are mostly set in a dual time-frame and mostly involve a healthy chunk of the supernatural. When people began to suggest, and even plead, that I might write about the Battle of Britain, pointing out what fantastic access I had to genuine source material, I still didn't jump at it; it didn't seem to fit with my master plan at all.
As the sun set, I could see the silhouette of the spire of Chichester Cathedral above the trees on the western horizon and in my head I could hear the roar of the famous Merlin engines
But somewhere deep inside me a seed had been planted. I think it finally germinated one evening when my dad and I had been invited to the Goodwood Revival weekend and he was made an honorary member of their Aero Club.  We were outside on the airfield, and he gave a wonderful, moving speech as the sole surviving member of 602 Squadron, which had been stationed on that very airfield during the Battle of Britain. At that time it was known as Westhampnett, named after the nearest village, and was a satellite to Tangmere, a couple of miles away, which was a large sector base, much targeted by the enemy. As he described life at Westhampnett and some of the aerial battles which had gone on overhead I turned away from the huge crowd listening to him with such rapt attention and stared out across the darkening field to where several Spitfires were drawn up silently on the grass ready to give their display next day. As the sun set, I could see the silhouette of the spire of Chichester Cathedral above the trees on the western horizon and in my head I could hear the roar of the famous Merlin engines and imagine a squadron of 12 of those courageous little planes bumping out across the grass to take off in formation, and soar up above the Sussex countryside. The novel was born.
Hearing my dad talk about the exciting exploits of the war was one thing; talking about ordinary life in 1940 was something which had never really come up, or at least not consciously. It was then I realised just how much I had heard over the years from my mother and my grandmother of their life in Sussex during the war and I could now discuss with my dad, notebook in hand, finally paying avid attention, all the different anecdotes and memories and fit them together to make the background to my story.
My hero, Tony, was, naturally, a fighter pilot; my heroine, Evie, was to be a war artist. Women war artists fascinated me as did the idea of the War Artists Advisory Committee which was set up to give artists an official role in recording war. Evie's parents in the book are farmers in the Sussex Downs and I drew on my family's reminiscences to fill in her background life. My grandparents had lived out in India until 1938 when they had returned to England to make their home in Sussex and there my mum and my aunt joined the local squash club.  When my Dad's squadron flew into Westhampnett in August 1940 the members of the squadron were made honorary members of that same squash club. The rest is history! They were married the following April. Of such snippets are book plots constructed. Tony and Evie meet in the pub in the story, and yes, of course people can fall in love that quickly.
For all the factual background, the book is fiction. There is a whole modern day story too, a tale of murder and mystery and reclaimed memories, of shenanigans in the art world and, yes, it is also a love story. And there are ghosts!
Barbara Erskine, for Waterstones.com/blog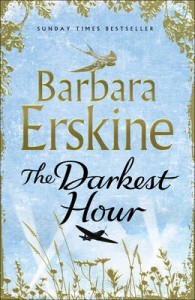 You can Click & Collect The Darkest Hour from your local Waterstones bookshop, buy it online at Waterstones.com or download it in ePub format