We regret that due to the technical limitations of our site, we are unable to offer eBooks or Audio Downloads to customers outside of the UK.
For further details please read our eBooks help.
Blog
Bright Spark
Today sees Bloomsbury Publishing launch a brand new, digital only, imprint - and Meredith Rich, Digital Editor for Bloomsbury Spark, is here to tell you about it, and to let you know how you can join its list of bright new stars...
I am thrilled to talk to you today about Bloomsbury Spark is a one-of-a-kind, global, digital imprint from Bloomsbury Publishing dedicated to publishing a wide array of exciting fiction eBooks to teen, YA, and new adult readers. Our outstanding list features multiple genres: romance, contemporary, dystopian, paranormal, sci-fi, mystery, thriller, and more.
These seven new digital only titles are launching today!
As the editor of Spark I thought it might be fun to give you an inside look into the many reasons why I fell in love with each one.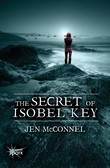 The Secret of Isobel Key by Jen McConnel
When an indecisive college student runs away to Scotland, she discovers romance, dark secrets of witchcraft, and learns to trust her own intuition.
Why I love it: When I was seventeen I got to go to Edinburgh for the Fringe, and Scotland stole my heart and has yet to give it back. I am a huge fan of Diana Gabaldon and Susanna Kearsley, and I think Jen hits those same buttons for me, beautiful landscapes, handsome Scottish men, and a time travel mystery, but perfect for the New Adult reader.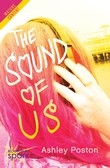 The Sound of Us by Ashley Poston
Eighteen-year-old Junie Baltimore is glad the band Roman Holiday is dead, done, so last year– but she never planned on falling in love with the lead singer.
Why I love it: This book is pure and simple fun, and Junie is the rock and roll girl that I wanted to be, but I will settle for living vicariously through her. The great part of TSOU is that even though Junie is spiky and has bright pink hair, and can school you on name that song, she has so much heart and WANTS so much, and her voice will make you laugh out loud.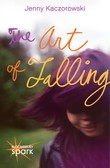 The Art of Falling by Jenny Kaczorowski
Bria knows exactly who she is – the militant vegan, purple-haired Queen of the Art Room – until she kisses the high school quarterback.
Why I love it: I fell for THE ART OF FALLING in the first pitch I think, and was so thrilled to have an amazing book to back it up. Jenny has written a perfect contemporary romance that blends a seaside crush with a coming of age story about breaking out of your assigned high school role.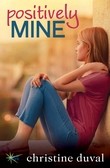 Positively Mine by Christine Duval
Freshman year is hard enough without having to hide an unplanned pregnancy from a summer fling…
Why I love it: What happens if you had all the chaos of your first year of college while discovering that you are going to be a mom? I wanted to know the answer to that question, and I found it in Christine's lovely story as Laurel has to navigate classes and doctors visits, all while keeping her growing belly a secret from her new friends.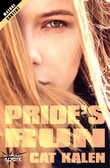 Pride's Run by Cat Kalen
Pride has been enslaved and raised in captivity for her power as a shape shifter, but when she finally gets the chance to run, she must trust in the boy who promises her freedom, the same boy she was sent to hunt. This is the first book in a planned series. 
Why I love it: Cat Kalen is a New York Times and USA Today bestseller and it shows in this gripping paranormal adventure. We find Pride in a cage in her master's basement and follow her escape across the mountains and into some steamy romance, every page full of drama that will have you reaching for the next in the series!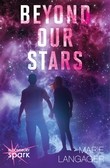 Beyond Our Stars by Marie Langager
Fleeing a destroyed Earth, Hope has become a young leader for the people who remain, searching for answers in a new world. But when she is the only one who can withstand the tests of the natives on their new planet, she is about to become their last chance for survival.
Why I love it: Some of my favorite books growing up were literally out of this world and I think the recent trends towards Sci Fi have stayed on earth. I love Marie's depiction of an alien race that is not quite friendly and the struggles with communication, all shown to us by a smart and emotional teen who becomes an accidental leader amongst her own people.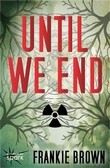 Until We End by Frankie Brown
If saving her brother from the government post-apocalypse means a suicide mission, Cora's willing. But there's one guy who can't let her go.
Why I love it: Oh this book. When it came to my inbox I read a few pages. Went home. And then I had to go back, find it again, and I finished it that night. I actually couldn't sleep without knowing what would happen to Cora, the very sexy Brooks, and the world as we know it.
Are you a bright Spark?
Bloomsbury Spark is actively acquiring novels from debut, self-published, and established writers from across the globe. To join the remarkable group of authors whose books will be published with the imprint this winter and spring. Anyone 18 and older is eligible to submit manuscripts. Your book could be our next title!
For submissions in the US and Canada: BloomsburySparkUS@bloomsbury.com
For submissions in the UK and Europe: BloomsburySparkUK@bloomsbury.com
For submissions in Australia: BloomsburySparkAUS@bloomsbury.com
For submissions in India: BloomsburySparkINDIA@bloomsbury.com
Meredith Rich, for Waterstones.com/blog