Blog
Borders, Stories and Strange Places: Claire Fayers on the Best Welsh Stories
The author of the bestselling Accidental Pirates series, Claire Fayers, discusses the Welsh stories and legends that influenced her latest book, Mirror Magic, and recommends some of her favourite traditional Welsh stories.
I never used to think of myself as a Welsh author. Growing up in Wales, my country wasn't anything special. It was merely home – ordinary and dull in the way home often is. Becoming an author changed that. I found myself travelling to festivals, events and gatherings and everywhere I went, I met people who said, "You're from Wales? Wow."
"It's only a short trip across the bridge," I'd shrug, but I could tell they were impressed I'd travelled so far. Wales was a distant land of mountains and sheep, where magic slumbered beneath the green grass. With each encounter, I saw my home through the eyes of others and I began to appreciate its strange magic.
When I came to planning Mirror Magic, I wanted to capture this blend of the magical and mundane. I imagined a fairy world which was entirely ordinary. A world of magical goods, produced in factories and sold across the border to admiring humans. Fair Folk who live in houses like ours, go out to work and on holiday like us. The magical and the commonplace existing in precarious balance, until the balance is upset and everything goes wrong.
As usual, I turned to folklore for inspiration. My Accidental Pirates series was inspired by the way stories travel from land to land, their details changing but their core message remaining the same. But I wanted Mirror Magic to be rooted in one place and so the town of Wyse was born, set right on the border of Wales and England, and right on the border of the mortal world and the fairy Unworld.
Wales has a wealth of folklore about the fairy people – the Tylwyth Teg. They live on the outskirts of human society, in lakes, woods and mountains, hiding away from human eyes, but occasionally the two worlds happen to meet and a story is born. Here are some of my favourites.
The Lady of Llyn y Fan Fach
Mirrors are not the only doorway to the fairy world. Any reflective surface will do, such as in this story of a farmer who sees a woman sitting on the surface of a lake near his home. He wins her hand in marriage, but is warned that if he strikes her three times she'll leave him. The inevitable happens and she vanishes back into the lake. But she returns from time to time to visit her sons and teaches them herbal lore so that they become famous physicians.
The physicians of Myddfai really existed so maybe the story grew up to explain how they got their knowledge.
I particularly like how the fairy woman comes back to visit. It suggests that, while there are rules when dealing with the Otherworld, these rules can be bent a little.
Arthur's Cave
Somewhere in Wales, they say, is a cave where King Arthur's knights are sleeping, waiting to be woken to fight their final and fiercest battle. A shepherd boy once stumbled across the cave and almost woke the sleeping knights. Escaping back to the real world, he searched for the cave for many years but could never find it again.
Something magical hidden just beneath our feet, that's what I like about this story.
Off With the Fairies
There are many tales of people straying into the fairy world and emerging, sometimes centuries later. I particularly like the tale of a harper who was on his way home from a party and came across a grand palace. He was asked in to pay and paid with a bag of gold. Then he awoke the next morning, shivering on the mountainside, with a bag of dead leaves in his pocket.
Fairy magic is illusion, goes the disclaimer in every shop in Wyse. It is not permanent and will fade with use. No guarantees.
A hidden fairy world, rules that can be bent but not broken, magic that is largely illusion. Welcome to Wyse.
...
If you're interested in Welsh folklore, here are some books that draw on the same wealth of material.
The Owl Service by Alan Garner
I hesitate to include this book as it's the most obvious choice on any list of books inspired by Welsh myth. But it's one of my enduring favourites, inspired by the story of Blodeuwedd from the Mabinogion. I love the way the Welsh landscape somehow contains and recycles the old magic so that the same tragic story is played out over and over again.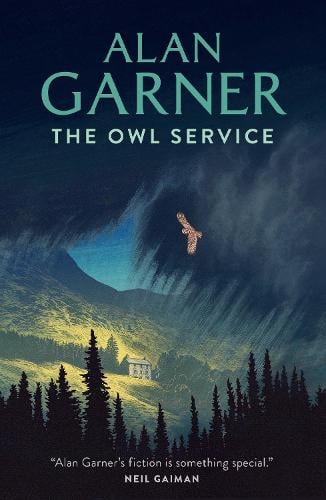 Paperback
Usually dispatched within 48 hours
Deftly interweaving a tale of Welsh mythology into a sensitive and nuanced coming-of-age, The Owl Service is a lyrical, eerie pastoral and arguably Garner's touchstone work.
The Chronicles of Prydain by Lloyd Alexander
An American author's take on Welsh legend. I read them first as a child, irritated at the main character, Taran's obessession with being a hero. Rereading now, I am immediately swept up in the narrative. The last book is a quest, a mystery and a meditation on the nature of art all rolled into one.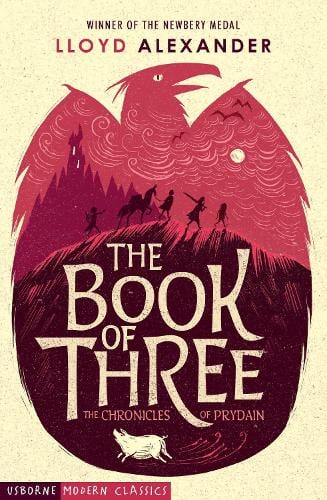 Paperback
Usually dispatched within 48 hours
Taran dreams of fighting heroic battles instead of being an Assistant Pig-Keeper until Hen Wen, the magical pig, disappears. With the land of Prydain under threat from the Horned King, and Taran searching for Hen Wen, he is drawn into a deadly quest. Coming face-to-face with warriors and witches, Taran is about to learn what it takes to be a hero.
The Snow-Walker's Son by Catherine Fisher
Some of Catherine Fisher's books are set in Wales, but I particularly love how she transplants elements of Welsh legends into new settings. The Snow-Walker series is a my favourite because of the strong, unconventional characters and the frozen landscape.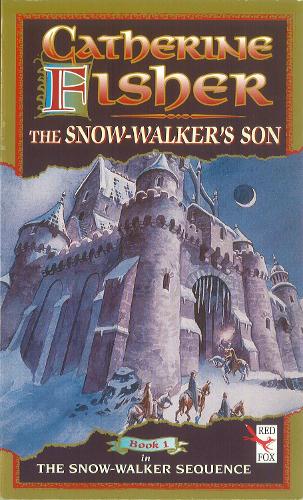 Paperback
Usually dispatched within 48 hours
The Snow Walker's Son is a book of intrigue; of an ice cold winter and an unseen evil eye. Jessa and Thorkil are banished by the evil witch Gudrun to the ice kingdom to the North. Here they will be incarcerated with Gudrun's son Kari; about whom there are the most terrible tales...
×
Download the Waterstones App
Would you like to proceed to the App store to download the Waterstones App?
Reserve online, pay on collection


Thank you for your reservation
Your order is now being processed and we have sent a confirmation email to you at
When will my order be ready to collect?
Following the initial email, you will be contacted by the shop to confirm that your item is available for collection.
Call us on or send us an email at
Unfortunately there has been a problem with your order
Please try again or alternatively you can contact your chosen shop on or send us an email at