Blog
Books to satisfy your winter wanderlust
A list of books that will transport you from cold familiar Britain to more exotic and far-flung destinations.
Day-dreaming of turquoise skies? Imagining a sugaring of salt on your lips after swimming in the sea? Longing for adventures in sweltering sunshine with the threat of a monkey stealing your sunglasses? Well, though we can't all afford what travel agents call 'winter sun', we can all vicariously travel via some of the best literature set in warm and exotic locations.
Here is my selection of the best books to take you miles from Dear Old Blighty and satisfy your winter wanderlust.
So settle down on your sofa/staff room chair/tube seat and drift away.


The Narrow Corner (or any of the writing of) W. Somerset Maugham
W. Somerset Maugham is the outsiders' laureate, capturing with impressive accuracy what it feels like to travel and be a foreigner abroad. Hugely successful in his lifetime, Maugham has been somewhat forgotten since, which is a shame. His writing has a coolness and a composure, a calm skilfulness that teases out each story to its unexpected and dramatic end. His sense of timing, as a writer, is, I would argue, perfect.
Often in Maugham's fiction a group of outcasts or loners meet in a remote, exotic place, and before long trouble will brew. His steamy, balmy tales of morality warped in the heat, are theatrical and feisty, while at the same time never descending into predictability.
In The Narrow Corner, the misfits cross paths in the muggy South Seas: a place where every gust of wind from the ocean seems to suggest a storm. Between them, the one female and the three male protagonists have plenty of secrets. As they all embark on a journey together, a maelstrom of desire and jealousy leads to a devastating ending.
Maugham travelled the world, even working for a time as a spy in WW1, and captures the surrealism, the boundless opportunities, the magic, the nonsense, the charm, and the madness of living abroad like no other writer.
Our Man in Havana by Graham Greene
If the thought of a Daiquiri served in the cool under a fan, just out of the hot Cuban sun, makes you sigh, and if you long to experience the decadence and elegance of Pre-Castro Cuba (all politics aside) this book is for you. It also happens to be hilarious.
Graham Greene is known more for his intense, measured dramas – but Our Man In Havana is an exercise in light-heartedness. Satirical and crackling with wit, it is the tale of a very small man becoming embroiled in a very big situation.
Wormwold is a glum vacuum-cleaner salesman in 1950's Havana at the mercy of his daughter and her extravagant lifestyle. He accepts an offer to become an Mi6 spy, just to receive the much-needed pay-check. With nothing to report, he uses the patterns for Vacuum-cleaners to fabricate information of clandestine military plans. Then, alarmingly, these plans begin to come true…
Espionage has never looked quite so slap-dash. And Havana has literally never looked this way since.
Swimming Home by Deborah Levy
This stunning, slim, unusual book was shortlisted for the Man Booker Prize, and you can see why. It is one of those finely crafted, unembellished novels that appear to have not one single superfluous word. And the pages fly back, trust me.
Two couples and one teenage daughter, arrive at a villa in the hills above Nice, where they intend to spend their summer, only to find a stranger swimming in the pool. The stranger, it would appear, knows one of the holiday-makers very well. Too well. Pretty quickly the situation not just 'unravels' but 'shreds'.
Arguments, history and insecurities all surface, but often nothing is explicitly said. The book works a kind of magic with what it leaves out; this is a story about what each character does not say. Tense, clever, allusive, brave… Swimming Home is astonishing. On publication, The Sunday Times called it: 'sharp as a wasp sting'.
Worth remembering too: things do not always go well in the heat.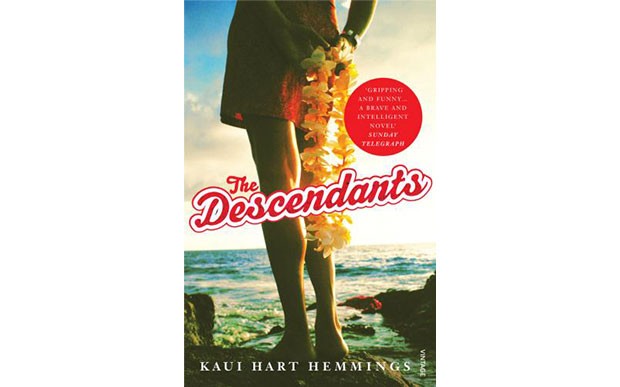 The Descendants by Kaui Hart Hemmings
The Descendants will make you feel like you have actually been to Hawaii. It is an off-beat, funny and sad novel of the kind that makes you lower the book intermittently and stare off thoughtfully into the distance.
You can feel the balminess, see the palms sway and hear the exotic birds as you read. The setting is like a warm, soft pillow for the spiky story to rest on. Between each of the main characters' searing revelations, you get to know Hawaii as a languid, sleepy place, populated by a low-slung, laid-back people.
The story opens as Matt King, a descendant of Hawaiian royalty, visits his wife Joanie in hospital. Joanie has been in a coma for 23 days and his two unruly daughters, Scottie and Alex, have now become his responsibility. Over the next few days, as they all prepare for the worst, secrets unpeel, and cruelties emerge – but so too do new bonds and intimacies.
A wonderfully peculiar, unexpected and moving story of honesty, forgiveness, and family in Hawaii – written in Hemmings' brilliant prose.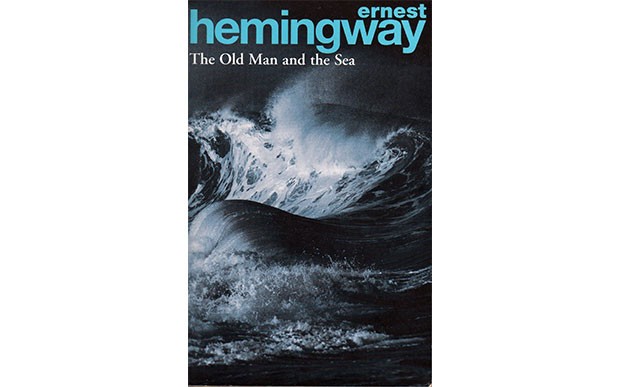 The Old Man and The Sea by Hemmingway
I could have picked any number of Hemmingway's novels, which are typically about damaged, cosmopolitan people adrift in exotic locations (not too dissimilar in focus to Maugham). It is worth pointing out that reading our Rediscovered Classic of The Month, A Moveable Feast, is certainly a lot like taking a weekend break to Paris in the 1920's (if only internet operators offered this package)…but I have opted for the purposes of this list for my favourite Hemmingway, The Old Man and The Sea.
Set in Florida, The Old Man and The Sea tells the story of an old Cuban fisherman whose 84-day bad luck streak ends when he catches an enormous marlin. His long, lonely battle to keep the fish and bring it home with him (with the sun beating down and the sharks circling, for days) is exciting and tragic by turns, and is what makes the book unforgettable to most; but equally evocative and memorable is the beauty the book portrays in being alone, on a boat, in the Gulf Stream.
You will feel as though you too have spent days in the heat, when you finish, and as though you have completed a daunting and arduous task (which is great, when all you have done is sit in a chair).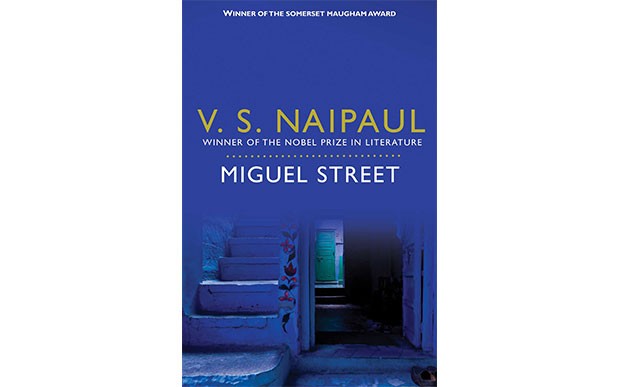 Miguel Street by V. S. Naipal
Miguel Street tells interconnected, amusing, sun-bleached stories of the eponymous street in Port of Spain, Trinidad, during World War Two. The war is a distant fact to this curious collection of eccentric, down-at-heel Trinidadians, who spend their days scheming, their afternoons rum-drinking and their lives idly (or in some cases actively) day-dreaming.
Talk is swift, the characters vibrant and the language – Trindadian dialect – vivid. The short vignette-like chapters sparkle with humour and life. Each chapter focuses on a different character, including Bogart, named after the actor he mimics, Hat, a pivotal character with a keen, observant eye, and Man-man, who has lost his mind.
Light and very funny, the novel does touch on serious and tragic events, but it does so in an unsentimental way, reminiscent of the characters' own ethos. Life is tough – and so are some characters' attitudes – but essentially, this book, like the community is depicts, has a lot of humour and a lot of heart.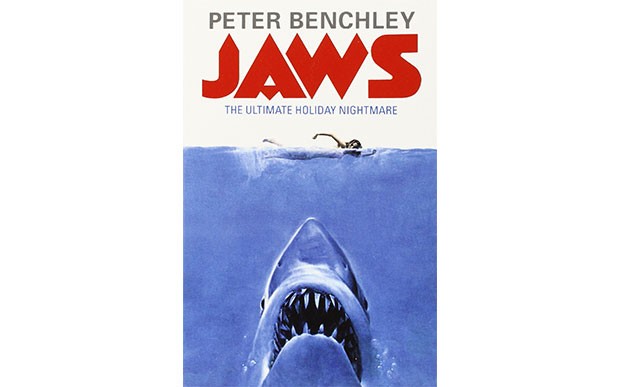 Jaws by Peter Benchley
From highbrow, arguably, to low: this book is fantastic. I honestly can't recommend Jaws enough. Stay with me. It is, of course, gripping, thrilling, and genuinely terrifying, but it is also a much darker and more complex story than the film; the book is as much about a marriage falling apart as it is about a monster in the depths. And I think it is actually better for it.
What this novel also captures brilliantly is the life of a holiday destination town. Sleepy to the point of comatose in the low season and frenetic in the summer, the town of Amity, Massachusetts, is in effect two places. And blue-collar cop Brody and his middle-class wife Ellen are suited to different Amities; in the summer, the rich, out-of-town crowd keep Ellen happy, in the winter he feels more at home.
Jaws is also a novel about growing up; similar to Revolutionary Road, in Jaws, the characters are wondering how they got to the place they find themselves, full of regrets, fears and insecurities. It is not an easy book, it is tense and dark but this just adds to the dread and the suspense.
You will read the sections following the shark through the deep with a delicious horror and, after you have read to the end (most likely in one sitting), you will definitely appreciate the existence of local residents in destination-towns too.
×
Download the Waterstones App
Would you like to proceed to the App store to download the Waterstones App?
Reserve online, pay on collection


Thank you for your reservation
Your order is now being processed and we have sent a confirmation email to you at
When will my order be ready to collect?
Following the initial email, you will be contacted by the shop to confirm that your item is available for collection.
Call us on or send us an email at
Unfortunately there has been a problem with your order
Please try again or alternatively you can contact your chosen shop on or send us an email at