Navigation
Search
Books

Dinosaurs Love Underpands

Claire Freedman, Ben Cort

Deep Sea Monsters

Igloo

Dinosaurs Love Underpands

Claire Freedman, Ben Cort

Deep Sea Monsters

Igloo
We regret that due to the technical limitations of our site, we are unable to offer eBooks or Audio Downloads to customers outside of the UK.
For further details please read our eBooks help.
Blog
Books About You – Novels Written in the Second-Person Narrative
You finish yet another book where a first-person narrator has told you all about their adventures or a nameless god has just finished a story about characters you suspect don't really exist. 'I think, therefore I am,' you think (therefore you are). You want a book about a character you know is real. Let's face it, you want a book about you. You don't want to be sitting on the bus to work reading about other people, you want to be reading about nobody but yourself. So, here you are, six books about you. You raging ego-maniac.
If on a Winter's Night a Traveller, Italo Calvino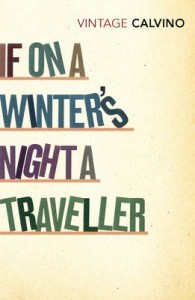 You enter a bookshop to buy Italo Calvino's novel If on a Winter's Night a Traveller. You take it home, get comfortable and start reading but, after the first chapter, you find that the rest of the book isn't there. You take it back to the bookshop and the bookseller tells you that there's been a printing error. They give you the book you've been reading but it turns out there's a printing error as well. You end up starting but never finishing eleven novels, going to ridiculous and hilarious lengths just to find the rest of a book. An amazing novel that, in less skilled hands, could have been a complete mess.
Bright Lights, Big City, Jay McInerney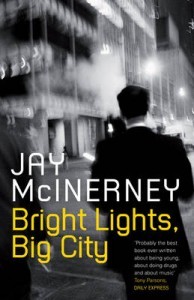 You are in 1980s New York. Your wife has just left you for a photographer she met on a fashion shoot. You work as a fact checker for a magazine during the day and spend the nights going to parties, taking drugs and talking to women you care nothing for. You miss your now ex-partner and your life is getting more and more out of control. This novel is probably one you've heard of. This and the Italo Calvino book are easily the most famous novels written about you.
Halting State, Charles Stross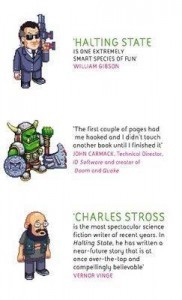 You are one of three people, Sue, Elaine or Jack. All of you are investigating a robbery into a virtual bank in an MMORPG. As you get deeper into the case you start to find that there are much wider implications that could affect the Real World. You live in an excellently realised depiction of Scotland in 2018 and are surrounded by wonderfully thought out possibilities with regards to future technology. An excellent techie thriller.
A Man Asleep, Georges Perec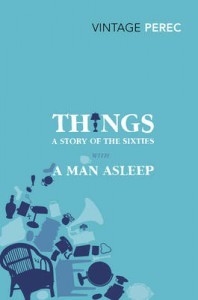 You've decided that life isn't for you. You stop going to your classes and give up on seeing your friends. You walk the streets at night so you don't have to see anybody. You budget efficiently to stop you having to work and become more and more antisocial. Some people say you're the definition of a depressive state but your route into inaction requires far more effort than any depressive would be willing to put into it. Yours is probably my personal favourite story on this list.
Aura, Carlos Fuentes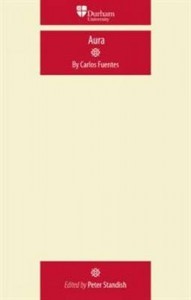 Before the sad death of Carlos Fuentes, he wrote this novel about you, a young historian, answering an ad in the newspaper. You're hired to write the memoirs of a 109-year old woman who is cared for by her beautiful niece, Aura. You promptly fall in love with Aura and find yourself locked in the house with the two women. It's at this point that things start to get weird. Like David Lynch with a better and more varied imagination. Fuentes is an author who, if you aren't already, you should become more familiar with.
Sum, David Eagleman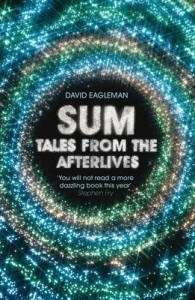 You are in the afterlife reliving all your experiences in one go. You spend six days clipping your nails, two-hundred days in the shower, seven months having sex.
You are in the afterlife discovering that your creator is a small, seemingly unintelligent species who built you as a super-computer to answer their questions about life. You have no answer but can't explain this to them.
You are in the afterlife and find that God exists. A wonderful being who welcomes all. You are handed the Book of Truth which answers all the questions you held about life when you were still living. But those who held religious beliefs, despite being presented with the truth, cannot forget what they believed on Earth. Despite offering everything, you see that God remains lonely and separated from mankind.
There are many more of your afterlives in Sum. These are only a few. It is absolutely brilliant.
You finish reading this article. "Hmm," you think. "A few of those sounded pretty good. And whoever wrote about them is probably really cool and handsome." Oh, stop it, you.
Jonathan O'Brien, for Waterstones.com/blog