Blog
The Book Trail: The Unexpected Inheritance of Inspector Chopra
Explore Inspector Chopra's Mumbai using The Book Trail's custom itinerary. The Book Trail creates literary tours all over the world using fiction as their guide.
The Book Trail is an ingenious website designed to show you how to begin a literary adventure. It allows you to follow in the footsteps of your favourite literary characters by mapping out the locations from fiction and creating real itineraries. These fully navigable 'book trails' enable you to venture far and wide, using your favourite novels as your guide.

Here is their 'book trail' for Vaseem Khan's The Unexpected Inheritance of Inspector Chopra:
There's nothing quite like a literary jaunt around the locations in a book.
Literary travel opens up your eyes to not only great novels but seeing a place through the eyes of the author and the characters themselves.

If ever there was a book to transport you to a time and place then The Unexpected Inheritance of Inspector Chopra is it.
So pick up your book and let's get booktrailing!
The Booktrail Destination Board
Destination: Mumbai, India
Your guide: Vaseem Khan
Departure date: 2000s
Book Title: The Unexpected Inheritance of Inspector Chopra
Boarding Pass Info: We're in Mumbai. It's Inspector Ashwin Chopra's last day at the Mumbai police force before he retires. So, he's not really expecting any last minute cases or problems to solve. Nevertheless, there is one troubling case: a little boy has drowned and the circumstances are suspicious. And if the Inspector was hoping to receive some sort of leaving present, bet he didn't expect to be landed with a baby elephant!
A boy's death in particular is not an easy case to deal with. Inspector Chopra decides that something is not quite right and so he decides to take matters into his own hands.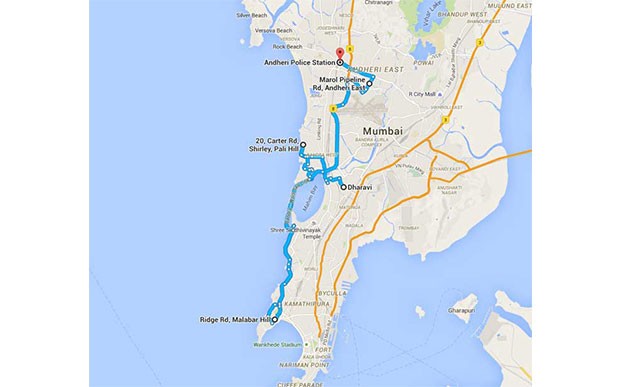 The Mumbai of Inspector Chopra is richly evocative. "It was the hottest summer in Mumbai for more than twenty years. And for the second year in a row the monsoon had failed to arrive on cue. "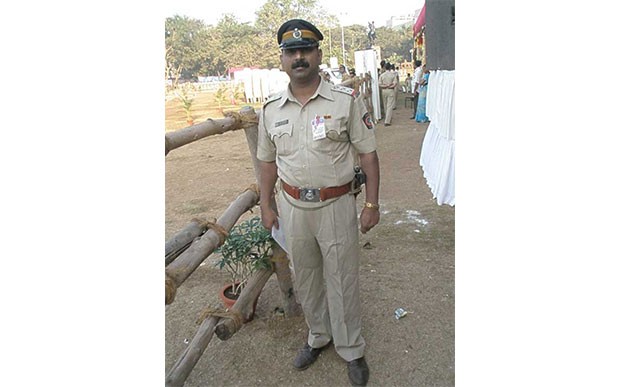 (c) Vaseem Khan


A: Sahar Road - Police station
Head to Sahar road in the bustling capital - this is where Chopra sits in the Sahar police station on his last day, and where the body of the young boy is taken to. It's also a very busy street in the city, "where the street vendors hang out"
The Mumbai Streets
The Streets in and around the police station are hot and humid. There are no pavements here. Chopra loves his city but finds it hard at the same time. "Impromptu crowds, he reflected darkly were the bane of Mumbai" The streets of the city are crowded and chaotic. "Auto-rickshaws buzzed through the dusty urban maze…."
B, C: The city's Dhavari area
He'd best not venture too far into the Dhavari area of the city as this is the slum area where he sees the poverty and "The Kala Qila area of the slum, Chopra knew, was famed for its leather shops. Leatherwork ….was one of the oldest industries in Dhavari"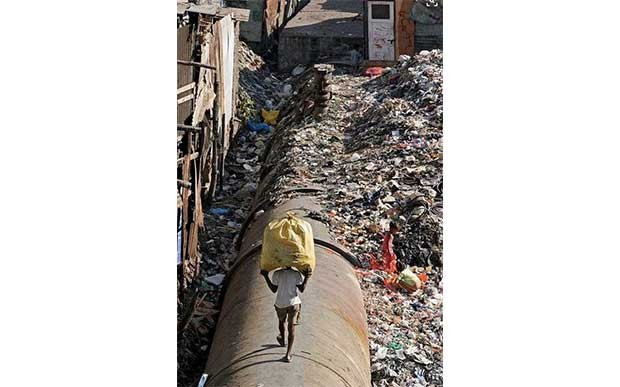 (c) Vaseem Khan

D: This is one of the slums in the city and the area surrounding the Marol Pipeline on the Andheri- Kurla Road is another.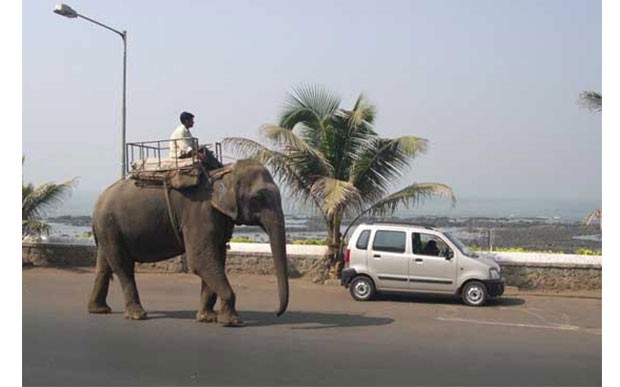 (c) Vaseem Khan


The Elephants
Elephants walking down a street in Mumbai is not an uncommon sight and quite a comical one in the book when Inspector Chopra and his new sidekick Ganesh (named after the famed Indian God) meander down the busy streets. Imagine having a real life elephants as a sidekick? Chopra really doesn't know what to do with him at first and the fact that he and his wife live in an apartment make if even more difficult. But before long, they're eating chips together from a bowl! This is an elephant who also loves chocolate so not exactly like the ones you'd see on the streets for real.
There is a beautiful ornate elephant statue at the Jain Temple on Ridge Road, Walkeshwar (Malabar Hill) in the city in case you don't see a real one!
E: Carter Road
Carter Road is a busy place and it's where every comes to apparently. This is the posh side of town notes Chopra as the long promenade has some very nice apartments along it. Very different to the slums that's for sure!


Inspector Chopra's Mumbai
From the gaggle of 'sweating citizenry' to the way in which Ganesh the elephant makes himself at home in the police station and lumbers down the street, the sweat, chaos and aromas of Mumbai jump from the page.
Inspired by the author having seen an elephant in the city's maze of streets, Chopra and Ganesh are symbols of their city and culture. This is a Mumbai in a state of flux - on one hand you have the city's slums, the pipeline running through the city streets and people's living areas and then the posh, high end apartments of those who can afford them. When you're investigating a murder, the maze of streets is not helpful in the slightest.
Mumbai/Bombay is a colourful tapestry of comedy, culture, food, elephants and a police detective who should be sitting down and taking it easy but having a pet elephant is not going to make that a possibility any time soon!
(c) Book Trail
So, if you can't travel to Mumbai anytime soon, pick up The Unexpected Inheritance of Inspector Chopra (Ganesh Agency 1) as this book will not only take you there and immerse you in a gripping murder mystery, but will also show you the workings of the Mumbai police force, how elephants really should be helping fight crime and immerse you fully into evocative descriptions of busy, bustling Mumbai life.
For more trails in India and other countries why not visit our website where we've mapped out thousands of books with more being added each and every day.
Travelling with a book, going places whether from your armchair or on a literary holiday really does allow you to see and experience a setting as your literary friends. Authors make fascinating travel guides!
Web: http://www.thebooktrail.com/
Twitter: @thebooktrailer
×
Download the Waterstones App
Would you like to proceed to the App store to download the Waterstones App?
Reserve online, pay on collection


Thank you for your reservation
Your order is now being processed and we have sent a confirmation email to you at
When will my order be ready to collect?
Following the initial email, you will be contacted by the shop to confirm that your item is available for collection.
Call us on or send us an email at
Unfortunately there has been a problem with your order
Please try again or alternatively you can contact your chosen shop on or send us an email at