Blog
Book Recommendations based on your Favourite TV Programmes
Turn off your television! Here are some books that are just as thrilling, just as suspenseful and just as fun as anything the small screen has to offer. As recommended by bookseller, Lisa Redmond.
"So, please, oh please, we beg, we pray, go throw your TV set away, and in its place you can install, a lovely bookcase on the wall."
Roald Dahl
Are you in a Book Slump? If you haven't found a book that really grabs your attention recently sometimes it's just easier to pop the telly on and indulge in your favourite show. Obviously as a bookseller I would normally recommend several hours of Saturday afternoon browsing in your local Waterstones to sort this problem out, but in the meantime here's a quick guide to help you find a book that I think you'll enjoy based on similarities to your favourite show.




---
For Fans of Poldark (BBC)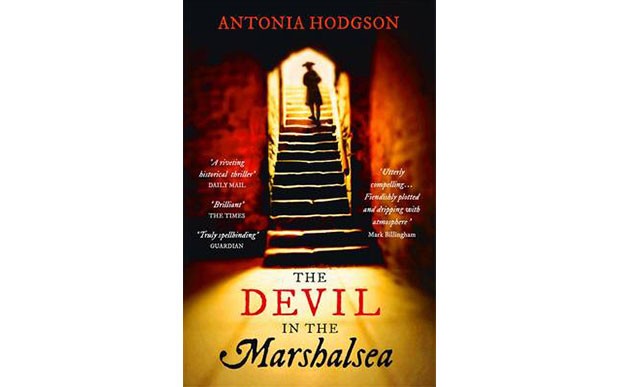 If you are eagerly anticipating the next series of Poldark then The Devil in the Marshalsea by Antonia Hodgson is bound to suit your tastes featuring as it does a roguish but well-meaning hero. Tom Hawkins has a taste for the ladies but it is his gambling habit that sees him end up at the Marshalsea debtors' prison in London in 1727. This is book full of nefarious characters and a wonderful glimpse at the intricacies of the class structure, as well as being an excellent and well plotted read. (It is also the first in a series).
---
For Fans of Ripper Street (BBC)


This show made a welcome comeback this year and if you are looking for a book that covers a similar theme while at the same time presenting an entirely new version of the Jack the Ripper saga then I am in Blood by Joe Murphy will appeal to you. In this book the author poses the idea that Jack the Ripper stopped killing in London because he came to Dublin. The story is told through a police sergeant investigating the case, a modern day teenager reading the accounts for research and the killer himself. It is a thrilling read that crime fans will love.
---
For Fans of Capital (BBC)


Obviously if you are enjoying this recent BBC series then your first port of call will be the book, Capital by John Lanchester, on which the series is based. However if you have already read this, then why not try Bleak House by Charles Dickens which features a large, ensemble cast, perceptive observations, a financial mystery and unexpected plot twists and turns. Dickens was a master of pace and suspence and as you may have already heard, Capital is "Dickens for the 21st century".
---
For Fans of Wolf Hall (BBC)


If you loved the BBC's adaptation of Hilary Mantel's Booker prize winning novel, Wolf Hall, and fancy indulging in some more Tudor intrigue then you might enjoy The John Shakespeare series by Rory Clements although the first published book in the series was Martyr start with The Queen's Man if you want to read in chronological order. This series rivals CJ Sansom's Shardlakeseries for politics, intrigue and backstabbing. Set through the 1580s and 1590s it puts hero John Shakespeare at the centre of the Elizabethan court as one of Sir Francis Walsingham's most trusted spies.
---
For Fans of Downton Abbey (ITV)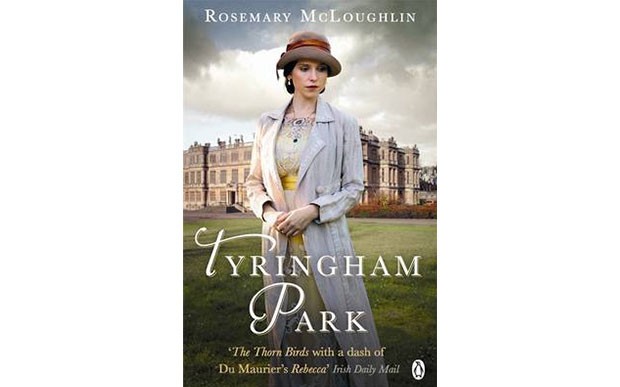 If you are addicted to the upstairs, downstairs drama at the abbey then Tyringham Park by Rosemary McLoughlin might just be your next favourite book. Set in a beautiful stately home in Co Cork the book features a missing baby, a horror of a nanny and a timid heroine who finds her wings. Through the grand sweep of history the story travels from Ireland to England and Australia before returning to the beloved house at the heart of the story.
---
For Fans of Outlander (RTE)


This show set in the Scottish highlands of the eighteenth century was aired by Ireland's National Broadcaster though British viewers have so far only been able to watch it online. Based on Diana Gabaldon's series of novels I cannot recommend the books highly enough but if you are looking for something similar, but without the time travel, then try After Flodden and Dacre's War by Rosemary Goring set in the Scottish borders in the early Sixteenth Century as well as being rollicking good reads these novels give a unique glimpse of everyday life in the Scottish clans. So much is written about the Tudor world but hardly any novels depict the Scottish side of the border in the same period.



---
For Fans of Supernatural (Channel 4)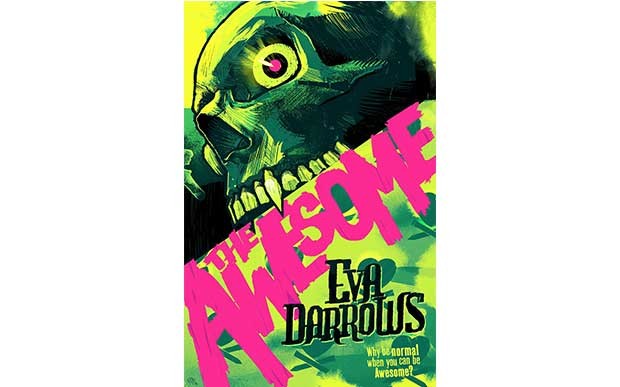 If you are fan of this wacky, spooky show about two brothers who travel across America hunting down demons then you will love The Awesome by Eva Darrows. It features a mother-daughter team of hunters who are government agents in the fight against unregistered monsters. Maggie is a wonderful narrator tough and sassy but with a soft side, she is not your typical teenager, the laugh count is high and the storytelling is whip crack smart.
---
For Fans of Doctor Who (BBC)



Whether you are a recent convert or a diehard old school fan, you will enjoy the clever and stylish The Invisible Library by Genevieve Cogman. Irene is a librarian with a difference she travels to different dimensions to collect literature from the alternate Universes. In the first instalment of this clever new series Irene must collect a copy of Grimm's Fairy Tales which has extra stories. Sent to an unstable version of Victorian London which includes fae, vampires and steam punk style travel Irene and her mysterious new assistant Kai must risk their lives to obtain the book.

---
For Fans of River (BBC)



This mesmerising new drama features a little Nordic Noir with the inclusion of Stellan Skarsgård in the lead role. Traumatised by the death of his partner, River continues to see and talk to her and to other dead people, he tells his psychiatrist that they are not ghosts but manifests. In James Oswald's Inspector McLean series starting with Natural Causes an Edinburgh Detective is dealing with the loss of his fiancée to murder and he too seems to see strange things. Oswald who also writes fantasy as JD Oswald here sprinkles just a touch of the supernatural turning an excellent crime series into something extra special.

---
For Fans of Doctor Foster (BBC)


If you enjoyed this recent drama which dealt with betrayal, regret and a poisonous marriage then you might also like I Let You Go by Clare Mackintosh in a summer that saw many books aim for Girl on the Train or Gone Girl territory this little gem went a little under the radar. Centred around the aftermath of an accident in which a child dies this is a brilliantly told story with a shocking twist that will knock your socks off.

×
Download the Waterstones App
Would you like to proceed to the App store to download the Waterstones App?
Reserve online, pay on collection


Thank you for your reservation
Your order is now being processed and we have sent a confirmation email to you at
When will my order be ready to collect?
Following the initial email, you will be contacted by the shop to confirm that your item is available for collection.
Call us on or send us an email at
Unfortunately there has been a problem with your order
Please try again or alternatively you can contact your chosen shop on or send us an email at