We regret that due to the technical limitations of our site, we are unable to offer eBooks or Audio Downloads to customers outside of the UK.
For further details please read our eBooks help.
Blog
Book Club - Perfect
Perfect, Rachel Joyce's follow up to the bestselling The Unlikely Pilgrimage of Harold Fry is the first of our spring Book Club choices...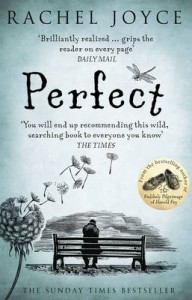 "In 1972, two seconds were added to time. Britain agreed to join the Common Market, and 'Beg, Steal Or Borrow' by the New Seekers was the entry for Eurovision. The seconds were added because it was a leap year and time was out of joint with the movement of the Earth. The New Seekers did not win the Eurovision Song Contest but that had nothing to do with the Earth's movement and nothing to do with the two seconds either.
The addition of time terrified Byron Hemmings. At eleven years old he was an imaginative boy. He lay awake, picturing it happen, and his heart flapped like a bird. He watched the clocks, trying to catch them at it. 'When will they do it?' he asked his mother.
She stood at the new breakfast counter, dicing quarters of apple. The morning sun spilled through the French windows in such clean squares he could stand in them.
'Probably when we're asleep,' she said."
About Perfect
The "Perfect" start to our March Book Club. The second novel from Rachel Joyce, author of one of our most beloved Book Club picks: The Unlikely Pilgrimage of Harold Fry. A deeper read than its predecessor, Perfect is about anything but perfection. Telling two seemingly separate stories, one set in 1972 and one set in the present day, Joyce masterfully draws them together. There's a sadder, at times more harrowing journey here than in The Unlikely Pilgrimage…, but at the end we are left with hope. It's hard-won, and all the better for it.
Our Booksellers say:
"Diana IS Perfect. But so are all of the characters here – everyone is so wonderfully drawn, no matter how big or small their part. It is in many ways a hard read – it was difficult at times to walk beside the child Byron, and the adult Jim without being affected by their personal struggles, but the end made the journey worthwhile. Redemptive, surprising (yes, you got me there, Rachel.), up-lifting, rewarding..."
Leilah Skelton, Waterstones Doncaster
Watch an interview with Rachel Joyce
The Book Club Podcast
We think our Book Club selection are books not only worth reading, but worth talking about. Each week, we're bringing together a group of Waterstones Cardholders and our own booksellers to talk about our Book Club book of the week.
You can download the discussion as a podcast via iTunes.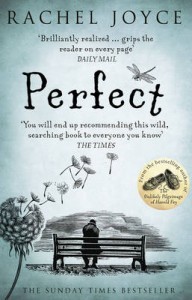 You can Reserve & Collect Perfect at your local Waterstones bookshop (http://bit.ly/1mB0KWz), buy it online at Waterstones.com (http://bit.ly/1jzWYM4), or in ePub (http://bit.ly/1hoqxiI)