Navigation
Search
Books

Dinosaurs Love Underpands

Claire Freedman, Ben Cort

Deep Sea Monsters

Igloo

Dinosaurs Love Underpands

Claire Freedman, Ben Cort

Deep Sea Monsters

Igloo
We regret that due to the technical limitations of our site, we are unable to offer eBooks or Audio Downloads to customers outside of the UK.
For further details please read our eBooks help.
Blog
Book Club - One Night in Winter
One Night in Winter, a tense thriller by Russian historian and novelist Simon Sebag Montefiore, is our second Book Club book of the week...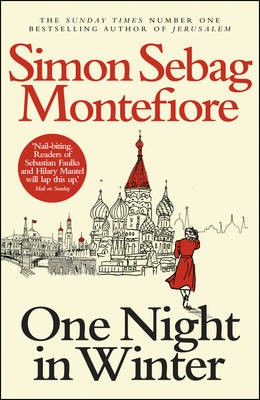 June 1945
Just moments after the shots, as Serafima looks at the bodies of her schoolfriends, a feathery whiteness is already frosting their blasted flesh. It is like a coating of snow, but it's midsummer and she realizes it's pollen. Seeds of poplar are floating, bouncing and somersaulting through the air in random manoeuvres like an invasion of tiny alien spaceships. Muscovites call this 'summer snow'. That humid evening, Serafima struggles to breathe, struggles to see.
Later, when she gives her testimony, she wishes she had seen less, knew less. 'These aren't just any dead children,' slurs one of the half-drunk policemen in charge of the scene. When these policemen inspect the IDs of the victims and their friends, their eyes blink as they try to measure the danger – and then they pass on the case as fast as they can. So it's not the police but the Organs, the secret police, who investigate: 'Is it murder, suicide or conspiracy?' they will ask.
What to tell? What to hide? Get it wrong and you can lose your head. And not just you but your family and friends, anyone linked to you. Like a party of mountaineers, when one falls, all fall.
About One Night in Winter

One Night in Winter is an historical novel set in 1945, in Stalin's Russia. Based on real events, the fear and tension is palpable from the first page. As Stalin celebrates victory over Hitler, shots ring out. A teenage boy and girl, the children of high ranking soviet officials, are found dead. As an investigation is mounted by Stalin himself, personal secrets are uncovered. Children are forced to testify against each other and their parents. And in an environment where the smallest mistake might be punished by death. Sebag Montefiore's expertise and passion for the subject makes for a remarkably transportive read.
Read about Simon Sebag Montefiore's appearance at the Hay Festival
Read an extract from One Night in Winter
The Book Club Podcast
We think our Book Club selection are books not only worth reading, but worth talking about. Each week, we're bringing together a group of Waterstones Cardholders and our own Booksellers to talk about our Book Club book of the week.
You can download the discussion as a podcast via iTunes.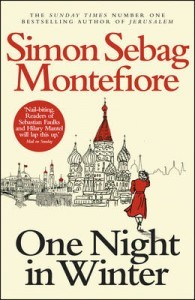 You can Reserve & Collect One Night in Winter at your local Waterstones bookshop (http://bit.ly/1muisxy), buy it online at Waterstones.com (http://bit.ly/1muiwgE), or in ePub (http://bit.ly/1muitRZ)