We regret that due to the technical limitations of our site, we are unable to offer eBooks or Audio Downloads to customers outside of the UK.
For further details please read our eBooks help.
Blog
Book Club - Burial Rites
Hannah Kent's fictionalised account of a true story of murder and mystery in Iceland is one of our two Book Club books of the week...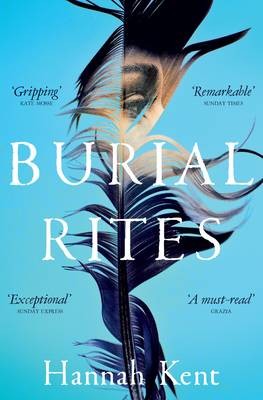 They said I must die. They said that I stole the breath from men, and now they must steal mine. I imagine, then, that we are all candle flames, greasy-bright, fluttering in the darkness and the howl of the wind, and in the stillness of the room I hear footsteps, awful coming footsteps, coming to blow me out and send my life up away from me in a grey wreath of smoke. I will vanish into the air and the night. They will blow us all out, one by one, until it is only their own light by which they see themselves. Where will I be then?
Sometimes I think I see it again, the farm, burning in the dark. Sometimes I can feel the ache of winter in my lungs, and I think I see the flames mirrored in the ocean, the water so strange, so flickered with light. There was a moment during that night when I looked back. I looked back to watch the fire, and if I lick my skin I can still taste the salt. The smoke.
It wasn't always so cold.
I hear footsteps.
About Burial Rites

A tightly plotted debut novel based on real events, Burial Rites is a story of love and betrayal told against the backdrop of Iceland's barren beauty. In 1829, the country's last public execution took place: a man and a woman convicted of murder. There were no prisons in Iceland, so the condemned woman was held for the winter before her execution on a farm where she'd lived as a young girl, guarded by the farmer's wife and daughters. Burial Rites is the story of that winter. A master-class in building tension, this is a haunting, compulsive character study which avoids easy answers for something far darker and more interesting.
Watch an interview with Hannah Kent
Read an extract from Burial Rites
The Book Club Podcast
We think our Book Club selection are books not only worth reading, but worth talking about. Each week, we're bringing together a group of Waterstones Cardholders and our own Booksellers to talk about our Book Club book of the week.
You can download the discussion as a podcast via iTunes.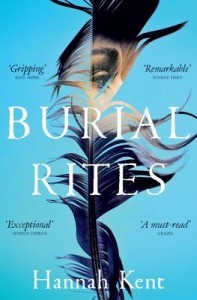 You can Reserve & Collect Burial Rites at your local Waterstones bookshop (http://bit.ly/1mugSM2), buy it online at Waterstones.com (http://bit.ly/1mugSeV), or in ePub (http://bit.ly/1mugY6x)