Blog
Book Club 2016
We are delighted to announce the return of the Waterstones Book Club
The Waterstones Book Club brings together the very best of new paperback releases. All eight Book Club titles have been carefully selected by our expert booksellers to create a list that comprises the most exceptional, enjoyable new reads. Past Book Club titles have proved hugely popular with our customers, and we are certain our new choices will become future bestsellers and be the best-loved and most discussed books of 2016.
Brimming with originality and inventiveness, our Book Club will endlessly surprise and entertain. Take a look these eight unmissable books:


---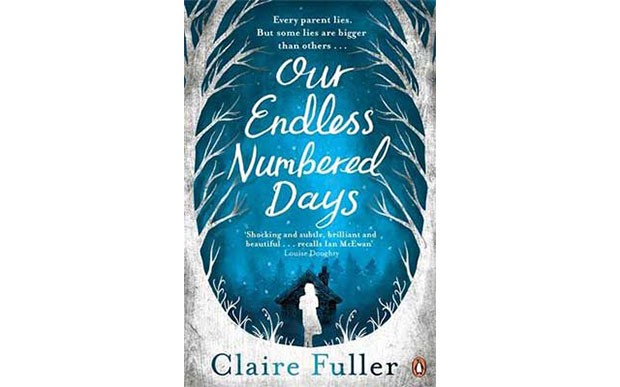 Our Endless Numbered Days - Claire Fuller
Our Endless Numbered Days is a fine psychological drama that is both lyrical and chilling. Peggy lives comfortably, in London, with her concert Pianist mother and her rugged, survivalist father. One day, with her mother away, her father sweeps eight-year-old Peggy off to a remote hut, somewhere in Europe, telling her, initially, it is a holiday. As the days go by in this dilapidated cabin, this uneasy scenario becomes terrifying – after a storm, her father tells her the world has ended. The wilderness and solitude of their lives in the woods is captured beautifully, as the creepiness winds tighter and tighter, notch by notch.
Perfect for fans of: Station Eleven and The Girl With All The Gifts.
Critic's review: 'Fuller handles the tension masterfully in this grown-up thriller of a fairy tale, full of clues, questions and intrigue.' Times
---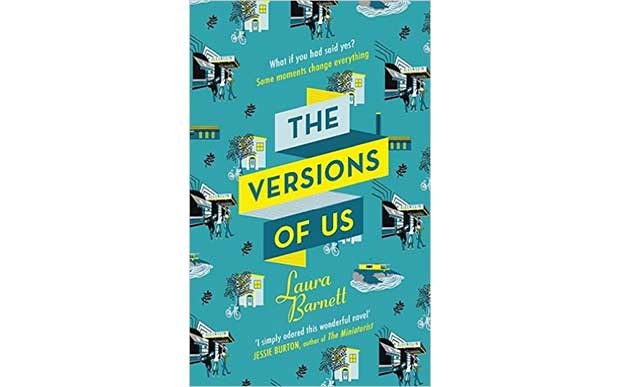 The Versions of Us - Laura Barnett
An alternate universe romance novel, The Versions Of Us is effectively the same romance lived in three different ways. Eva and Jim meet, or don't meet, at Cambridge university in the 1950's. The stories trace their possible futures with, and without, the other. All three storylines are not fanciful, they are naturalistic and brilliantly realised. Barnett's technical achievement in pulling this off is astonishing, and all three stories are intriguing, moving and admirably wide in scope.
Perfect for fans of: One Day and Life After Life.
Critic's review: 'An utterly convincing love story about two people destined to be together somehow, no matter what.' Times
---
The Little Paris Bookshop – Nina George
A warm-hearted tale that celebrates the restorative properties of fiction and cautions us not to hold onto our past, The Little Paris Bookshop is a very charming read. Sweet, funny and touching, it tells the story of Jean Perdu, a man who sells books from his floating bookshop-barge on the Seine. Jean has lived his life under the shadow of one lost love. A letter, given to him by the lover he lost, resurfaces, and on reading it, his whole world is set into backspin. The notions he had clung to, for over twenty years, are changed forever. How Jean copes with this news – his elaborate quest by barge, selling books along the way - tells us all so much about the comforts of nostalgia, and the perils of a life spent looking backwards.
Perfect for fans of: The Little Coffee Shop of Kabul and The Elegance of the Hedgehog
Critic's review: 'A wonderfully offbeat romance.' Mail on Sunday


---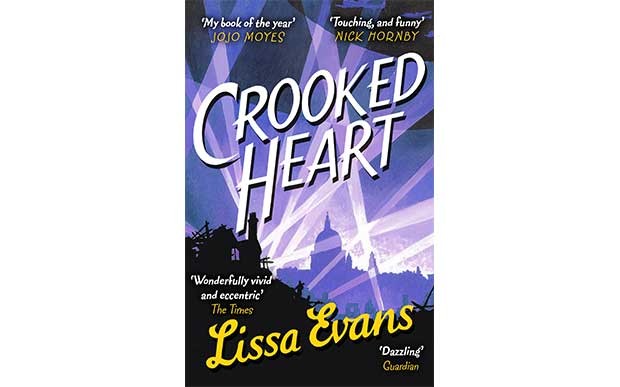 Eccentric, hilarious, and devilishly witty, this Wartime tale of an evacuee during the Blitz is like no other. Noel Bostock is a ten-year-old orphan sent, for safety, to live with 36-year-old Vera Sedge, in St Albans. Vera is a livewire, with money problems and a scheming mind – Noel provides the intelligence to her hair-brained ideas and together they make a great team. These explosive characters will have you in fits of laughter, as you fall head over heels for this book. All of which is less of a surprise when you learn that the author was a Former producer of Father Ted and a director of Have I Got News For You.
Perfect for fans of: The Night Watch and Pat Barker.
Critic's review: 'Vee and Noel are utter originals, and their journey made me laugh and cry' JoJo Moyes


---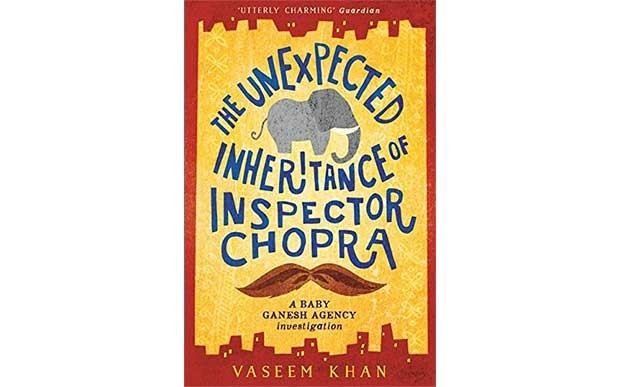 The Unexpected Inheritance of Inspector Chopra
First in a delightful, endearing new crime series set in India that manages to make you giggle while tackling series issues. It's not every day that you inherit a baby elephant; which is why recently retired detective Chopra is flummoxed by the gift. Investigating the matter further, Chopra unearths a murder mystery that spans all of Mumbai, from its wealthy mansions to its darker underworld - all told with sparkling wit. The book is reminiscent of Alexander McColl Smith's No.1 Ladies Detective Agency in its eccentricity - it will win you over completely. Thankfully, part two will be released in the summer.
Perfect for fans of: The Number 1 Ladies Detective Agency and Death and the Penguin.
Critic's review: 'Endearing and gripping, it sets up Inspector Chopra - and the elephant - for a long series.' Sunday Times


---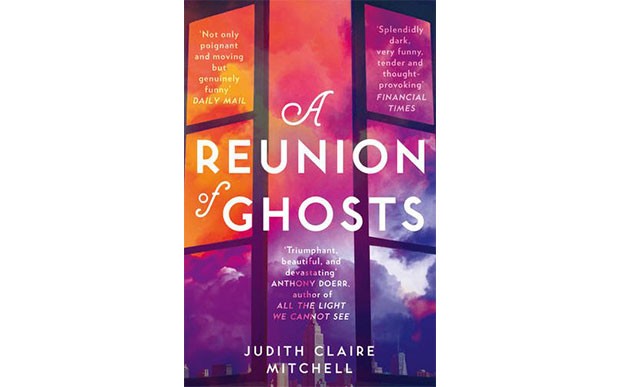 A Reunion of Ghosts – Judith Claire Mitchell
It is hard to put into words how bitter-sweet this novel is, and just how peculiar and entertaining it is too, while being a touch macabre. The Alter family is a prestigious one, wealthy and powerful, whose history is intertwined with the most renowned events of the Twentieth century. The last remnants of this influential family are three elderly sisters, Lady, Vee and Delph. As the sisters recount their chequered family history, with a razor-sharp sense of humour, they prepare to put an end to the unlucky family's bloodline. Incredibly funny, the book has already drawn comparisons to the films of Sophia Copolla and Wes Anderson.
Perfect for fans of: Jeffrey Eugenides and Nicole Krauss.
Critic's review: 'What if the man who invented chemical weapons was also a grandfather, and what if his great-grandchildren grew up to be three hilarious, introverted, deeply-haunted sisters?' Anthony Doerr

---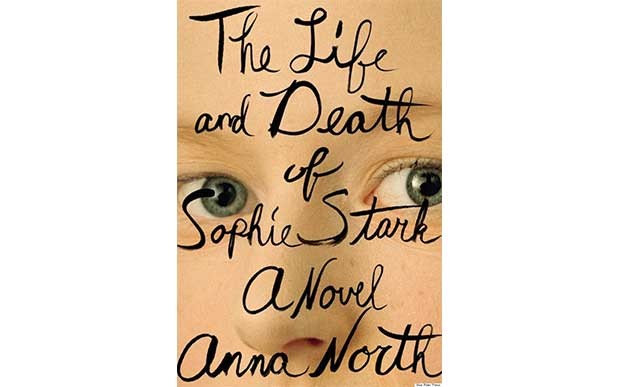 The Life and Death of Sophie Stark – Anna North

There are shades of Twin Peaks to The Life and Death of Sophie Stark; it is a dark, unusual, devastating and highly-intelligent work that tells the story of Sophie, much like the story of Laura Palmer, incidentally, through anecdotes and remembrances. It is also immersive and totally addictive. Sophie Stark emerges as a distant, peculiar but motivated woman, one whose devotion to film-making ultimately makes her a phenomenal director and a terrible person. The book explores the questions: What does it take to make great art? And what kind of person do you become if great art is your primary focus? The answers are, of course, open to interpretation, but the book paints an extraordinary, gripping and edgy picture.
Perfect for fans of: A Visit From the Goon Squad and We Are All Completely Beside Ourselves.
Critic's review: 'The great mystery at the centre is Sophie Stark, a totally unforgettable female anti-hero who confirms to absolutely none of our expectations.' Lena Dunham


---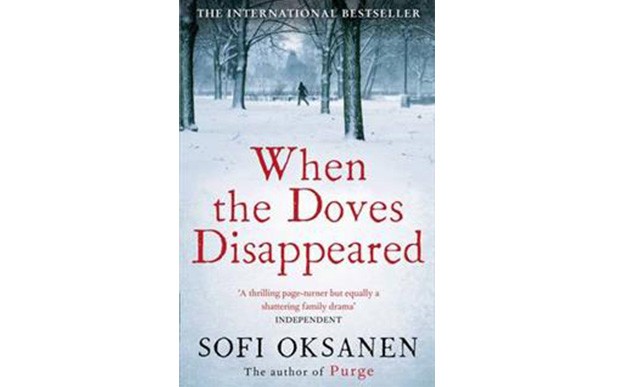 When the Doves Disappeared – Sophie Oksanen
Already being likened to the writing of Graham Greene, When the Doves Disappeared is a novel about ideals. It is also a novel about corruption, duplicity and survival. Based in Estonia, during and after World War Two, the book tells first of Hitler's, then Stalin's invasion. A powerful, deeply moving story, it centres on a fickle and unscrupulous Nazi-sympathiser, who later adopts Communism, and his unfaithful and haunted wife. It is a dramatic, epic tale of a nation appropriated in ideological wars – it also depicts the intimate, every-day existence of people like us in times of war.
Perfect for fans of: The Collini Case and Suite Francaise.
Critic's review: 'Betrayal, secrecy and memory are the haunting themes of Oksanen s accomplished novel.' Economist
×
Download the Waterstones App
Would you like to proceed to the App store to download the Waterstones App?
Reserve online, pay on collection


Thank you for your reservation
Your order is now being processed and we have sent a confirmation email to you at
When will my order be ready to collect?
Following the initial email, you will be contacted by the shop to confirm that your item is available for collection.
Call us on or send us an email at
Unfortunately there has been a problem with your order
Please try again or alternatively you can contact your chosen shop on or send us an email at