We regret that due to the technical limitations of our site, we are unable to offer eBooks or Audio Downloads to customers outside of the UK.
For further details please read our eBooks help.
Blog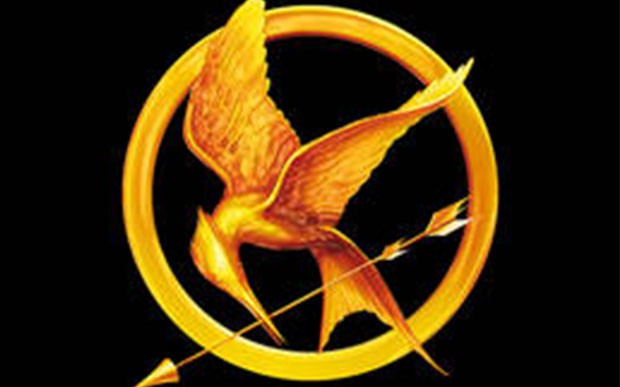 Book Clinic: Still Hungry after The Hunger Games?
Have you read the books, seen the movie (and the new movie), bought the Mockingjay pin? Well, if there's a big Hunger Games shaped hole in your life right now, try chowing down on one of these…
Divergent, Veronica Roth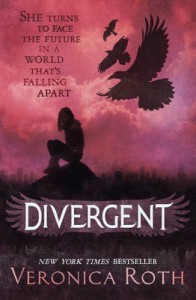 Tris is 16 and about to make the choice of a lifetime: to stay in the 'faction' she grew up in, or transfer her allegiance to another. Will she choose a life based on being kind to others, one based on being selfless, or one based on always telling the truth, no matter what? What about a life of study, or a life of bravery? The first in a trilogy, Divergent is the closest thing I've found to The Hunger Games – it's got a bit of everything: drama, action, moral choices, friendship, and learning to question those things that, in childhood, are taken for granted. It kept me teetering on the edge of my seat and okay, I'll admit it, I have quite a crush on the love interest, Four. Look out for the movie next summer too.
The Maze Runner, James Dashner
When Thomas wakes up he has no memory of his past or who he is beyond his name. And he doesn't know where he is, but when he stumbles out of the box and meets the other boys he soon learns about the Maze in which he is trapped: a place that defies the laws of physics, changing every night, and is patrolled by lethal half mechanical, half animal 'Grievers'. Billed as The Lord of the Flies for the hero generation, The Maze Runner is a fast-paced adventure, but is more plot than character driven as the boys fight for survival, try to figure out hidden clues and figure out who they are. Why is Thomas here? And the other boys? Is there any escape? And what will they have to do get there?
Noughts and Crosses, Malorie Blackman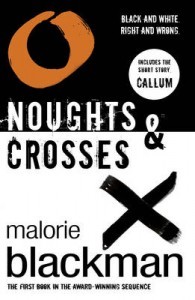 Noughts and Crosses was first published over ten years ago, way before dystopia became the 'in' thing for young adult audiences. Malorie Blackman was appointed as Waterstones Children's Laureate this year, and it's a book that is so well regarded it's often found on school reading lists, and has even been turned into a play by the Royal Shakespeare Company. Plus it's English, which makes a refreshing change in a genre dominated by American writers.
Sephy and Callum live in a segregated world; Sephy is a Cross, Callum a Nought. Sephy is dark skinned, Callum white. But this is a world were the black Crosses rule and colourless Noughts were slaves. Sephy and Callum shouldn't be friends: the mixing of black and white is not just frowned upon but forbidden. But can they find a way to be together? As they each try to fight against the norms of their society, events inevitably spiral out of control. Who is right? Who is wrong? Or perhaps reality isn't so black and white. Blackman's use of the Romeo and Juliet template combined with the twisting of racial attitudes is simple, inspired and effective. An emotional and thought provoking piece of storytelling.
Gone, Michael Grant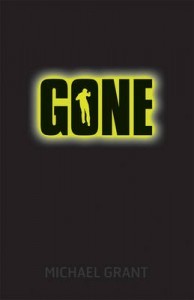 I think I'm about the only person in the world who doesn't like this series, but it's huge popularity shows that clearly there is something in there that I'm missing. The first of six books, it's definitely a series that readers can sink their teeth into. When the children of a small town in America wake one morning to discover the disappearance of all the adults, chaos inevitably breaks loose. Investigation reveals a strange, invisible barrier encompassing the town. What is it? Where did it come from? What is it doing to the town? And how will the children learn to survive? Full of plot twists, but do be warned: there are some very graphic and violent scenes.
Uglies, Scott Westerfeld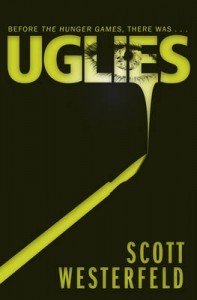 Tally is desperate for her sixteenth birthday to arrive: the day she will no longer be an Ugly. All her friends have already been made Pretty and she can't wait to join them. She and just one other girl are waiting, but Shay doesn't want to be Pretty. Tally can't understand it, why on earth would Shay want to be Ugly for the rest of her life? But when Shay runs away, Tally is given an ultimatum: find Shay and bring her back or never be Pretty. And when Tally enters the wilderness in search of Shay she can't help but question everything she's been taught. Maybe not being Pretty isn't the same as being Ugly after all? A very addictive series - I wound up reading all three books in a row – that tackles some really interesting questions about what we value as a society.
Slated, Teri Terry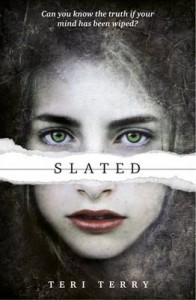 Kyla has been "Slated": her memories wiped, her personality reset, her history removed. This is what happens when you commit a crime; it's a chance for a new beginning, a chance to be a valuable citizen. But why do snippets of her past keep cropping up? She shouldn't be able to remember. And what if her crime wasn't a crime at all? Watched and monitored and controlled, can Kyla somehow find out what's really going on? What does the Slating process allow the government to hide? Slated has excellent characterization and natural relationships, whilst building a tense and pacey story that'll leave your mouth watering for book two.
Still peckish? You could also try: The Declaration, Gemma Malley; What's Left of Me, Kat Zhang; Matched, Ally Condie; Legend, Marie Lu.
Do you have a children's book question you'd like me to answer here? Leave a comment below or tweet me @bookythought.
Do you have a question for The Book Clinic?
Whether you're trying to find the next fix for your Science Fiction addiction, looking for the perfect literary page turner for your holidays, or just can't face ploughing through all the PG Wodehouse books to find the truly great ones – whatever the dilemma, let us know in the comments below…