Blog
Baileys Women's Prize For Fiction: The Portable Veblen
Our special coverage of this year's Bailey's Women's Prize for Fiction continues with Elizabeth McKenzie talking about her idiosyncratic new novel, The Portable Veblen. Waterstones Online's Sally Campbell squirrels down to introduce this singular work.
The Portable Veblen is Elizabeth McKenzie's second novel, but not actually the first to garner acclaim. The first – MacGregor Tells the World – made a number of US Book of the Year lists whilst her collection of short stories, Stop That Girl, was shortlisted for The Story Prize, one of North America's most prestigious literary awards.
Of her new novel, acclaim has been fresh and immediate. 'One of the great pleasures of reading Elizabeth McKenzie,' commented The New York Times, 'is that she hears the musical potential in language that others do not… her dialogue has real fizz and snappitty-pop. It leaves a bubbled contrail.' For the Boston Globe the novel is 'a winning satire of contemporary mores...McKenzie has written a funny, deeply critical book with the heart of a cynic and the texture of a soufflé '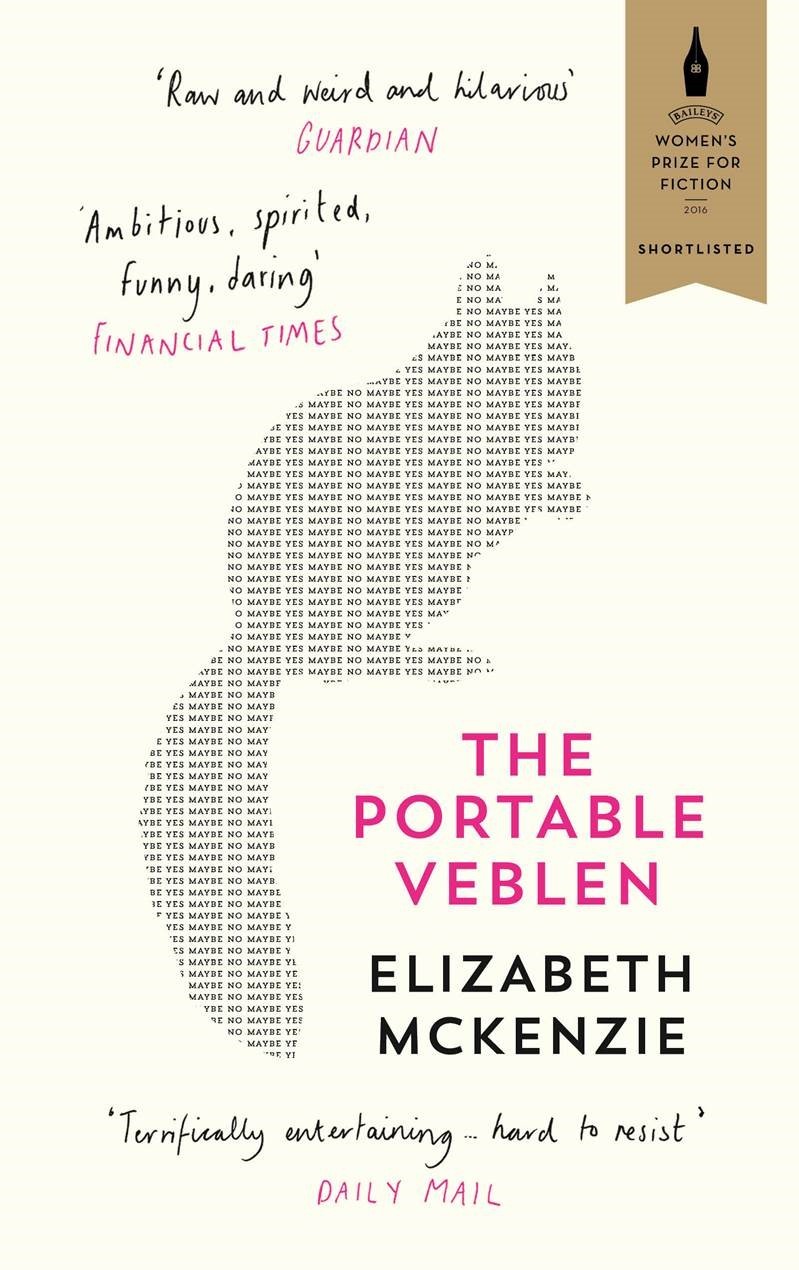 This is a novel populated by oddballs and non-conformists; the Veblen at the novel's heart (named after, of course, the twentieth century anti-consumerist philosopher Thorstein Veblen) is a young, unambitious woman seemingly flinging herself headlong into a perhaps poorly thought-out marriage. Her intended is Paul, neurologist and friend to Big Pharma; he is as serious as Veblen is not, and their relationship is dogged by their respectively outlandish, grotesque families. Beneath it all, the pair are desperate for it all to work.
However, this is more than just the tale of a precarious engagement. As Paul's dubious projects drag him deeper into the establishment, Veblen's restless mind spirits even further away. Gradually the novel becomes many voices – anti-capitalist ideology, a manifesto for ecological living, a mouthpiece for arcane liberal philosophies. '[McKenzie's] achievement, a significant one, is that the novel never feels like any of these things,' noted the Financial Times. 'She keeps the tone spirited, the pace fast, the focus human rather than abstract. The philosophy feels like a natural by-product of the fiction.'
Ambitious, unpredictable and frenetic with ideas, this is a book that also manages to be hugely entertaining. In the words of Slate magazine: 'No matter how many novels you've read, it is safe to say you've never read a novel like The Portable Veblen.'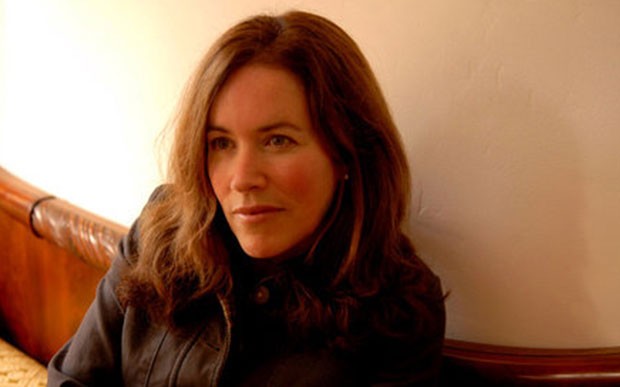 Elizabeth McKenzie (C) Penguin Random House
Often, during the years I worked on The Portable Veblen, I felt like a detective on a case, determined to solve the mystery of how a marriage proposal, traumatic brain injury and veterans issues, medical ethics and corporate skullduggery, mental illness, the economic commentary of Thorstein Veblen and squirrel lore all fit into the same serio-comic novel. Giving up on it all was out of the question, and besides, I really cared about each thread.
Gradually the novel began to take shape, and connections began to reveal themselves, until one day, when the book was nearly complete, I dared believe there was a surprising inevitability about the story, a certain hoped-for wholeness to all its disparate parts.
Though set in present day Palo Alto, an affluent corner of Silicon Valley, I wanted the world of the novel to be Veblen's world, filtered by an appreciation for the past and for plainer, simpler times, when her namesake Thorstein Veblen taught at Stanford and lived nearby. This setting made for instant friction, especially since Veblen's fiancé Paul has been eagerly waiting to claim his share of the wealth for his medical discoveries.

Throughout the writing, I found it helpful to think of the novel in terms of a musical score. From the start, various characters took on their own tones and themes, much as the bird and the duck and cat have melody lines played by different instruments in Prokofiev's Peter and the Wolf. For instance, everything to do with marketing and the military industrial complex is satirical and burlesque, best played by flatulent tubas and jesting trombones, though turning slightly more sinister as the story moves on. Paul's melody line is prideful, played with the bravado of trumpets—until the wind gets knocked out of him. Veblen's theme is cheerful and quixotic in one clef, but always offset by dark counterpoint and undertones in another, representing the difficulties and obstacles she must deal with.
And at last the squirrel… the squirrel is like a trill on a flute flitting through the score in both major and minor key… cajoling, connecting, warning.
I hope I'm not giving away too much by saying that as the "symphony" reaches its climax, discordant notes are flying, kettle drums thundering; that some threads reach a heartening resolution while others simply cannot, owing to the jarring dissonance of our times.
×
Download the Waterstones App
Would you like to proceed to the App store to download the Waterstones App?
Reserve online, pay on collection


Thank you for your reservation
Your order is now being processed and we have sent a confirmation email to you at
When will my order be ready to collect?
Following the initial email, you will be contacted by the shop to confirm that your item is available for collection.
Call us on or send us an email at
Unfortunately there has been a problem with your order
Please try again or alternatively you can contact your chosen shop on or send us an email at