Blog
Baileys Womens' Prize For Fiction: The Green Road
We continue our look at the books shortlisted for this year's Baileys Women's Prize for Fiction with Anne Enright's compelling The Green Road, reviewed by Rob Chilver, Waterstones Content Marketing Coordinator, and guest blogger Kate Neilan.
With the release of her 2007 Man Booker Prize-winning novel The Gathering, Anne Enright left behind the magical realist touches of her earlier novels to become a chronicler of contemporary Irish life:
"In a series of funny, bleak, radically unsentimental novels, she has examined the engrossments of such life and has pored over the social genetics of family inheritance—the unhappiness we bequeath, the pleasure we inherit, the tyranny of biological contingency." The New Yorker
The Green Road is the third in this unofficial series; together with her highly acclaimed 2011 work, The Forgotten Waltz, all three novels call to mind Tolstoy's famous quote that while '[all] happy families are alike; each unhappy family is unhappy in its own way.'
However, heritage is more than just family and to these universal themes of familial discord Enright adds uniquely Irish inflections. Referencing and developing themes of Irish literature, there are the deaths and wakes, the alcoholism, the restless relationship of the old ways with the new, the large unruly families, the ones that stay and the ones that get away, but to this she adds modern characters, fresh perspectives, unpredictable outcomes; she uses the familiar only to playfully subvert our expectations.
Ultimately, her writing style is what draws the most accolades. 'Enright treasures words; she polishes them, puts them on display'The London Review of Books. Not only is it poetic, her writing never fails to challenge and surprise. While reviewing The Green Road, Anthony Cummins wrote for The Telegraph that Enright is ' a writer whose chief virtue lies in refusing to hold her reader's hand.'


As part of our special Baileys coverage, we've asked two reviewers to look at each novel - one a viewpoint from within Waterstones, and one that sits outside. The first to review The Green Road is Rob Chilver, Waterstones Content Marketing Coordinator followed by Kate Neilan, a guest blogger from Adventureswithwords.com.
But first, you can listen to a sample of Anne Enright reading from her Baileys Women's Prize for Fiction nominated work:
---
SOUNDLCOUD: Anne Enright reads from The Green Road


---
Anne Enright's The Green Road examines the complexities of one family's life through their separate and distinct stories, leading to a reunion that resonates with us all. Beginning with the viewpoints of the four Madigan siblings before culminating with their mother Rosanna, Enright shows the 'give and take' required within our own familial dynamics.
Moving from 1980 to 2005, we take each of the children's stories in turn, shifting from Ireland to New York, and back to the Madigan family home again, setting up the dynamics between a mother and her children. In 1980 Hanna Madigan her uncle's pharmacy to procure medication for her mother, then Dan escapes the family home to New York in the 1990s as he struggles to come to terms with his sexuality; while later, Constance is in County Limerick awaiting a mammogram. Finally Emmet works as a doctor in Mali before we return to Ireland in 2005, as Rosalyn writes Christmas cards, surrounded by her fractured and disparate family, deciding to sell the ancestral home.

In the novel's second half, aptly called 'Coming Home', Enright portrays moments that are familiar to us all - the unwritten heirachy within siblings, their rivalries and resentments, and old memories you would like to forgive and forget but cannot let go of. Yet despite what seems to be a fractured family, Enright shows that the bonds between them remains strong.
By its conclusion, The Green Road leaves you feeling as if you have had a reunion with a family that you had never knew you were a part of, one that is instantly recognisable to us all.



Rob Chilver, Waterstones Content Marketing Coordinator


---
In The Green Road, Anne Enright portrays, with astonishing wit and sensitivity, the delicate web of frustration, ambition, half-truths and love that hold together a family.
Grown-up children Hanna, Dan, Constance and Emmet return to the family home on the west coast of Ireland for Christmas, at the request of their mother Rosaleen. As the five confront their relationships, this creates an explosive tinderbox.

Enright allows us glimpses into the lives of all four children, and later, that of Rosaleen too. We're privileged as readers to hear what each character really thinks as we follow their experiences - their family rarely get such clear insight.
Dan sends Rosaleen to her bed in despair as the book opens with his announcement that he's joining the priesthood, but when we next meet him he's discovering himself and his sexuality in the East Village in the 1980s. Hanna, the crybaby, discovers that motherhood is not what she expected and struggles with mental health and alcohol. Emmet travels in his job as an aid worker but still fails to make connections on a personal level. Constance is the mother-hen, hiding her own health problems as she buries herself in responsibilities. Then there's Rosaleen, always at the centre, irascible, dramatic, full of hyperbole. Desperate for love and yet unwilling to give it.
While it may sound downbeat, in fact this is a book full of humour, as the characters laugh at themselves, each other, and the tragic, ridiculous nature of their situations; humour and hope are what keep them going, despite the setbacks along the way.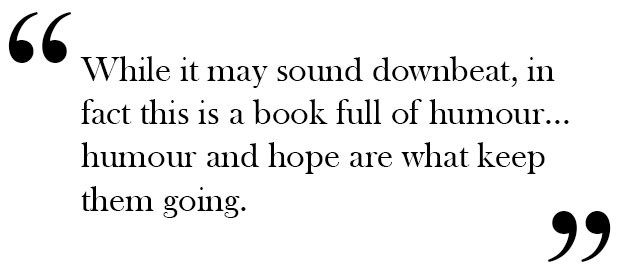 And so, indeed, is love; they may not always like each other, but there is a bond which brings these people back together. They understand each other in a way that no one else ever will.
The Green Road is a wonderful book. Its perceptive inspection of family life can only be matched by the likes of Anne Tyler, and it subtly addresses issues which are particularly at the heart of Irish culture.
Kate Neilan, Guest Blogger, Adventureswithwords.com


---
×
Download the Waterstones App
Would you like to proceed to the App store to download the Waterstones App?
Reserve online, pay on collection


Thank you for your reservation
Your order is now being processed and we have sent a confirmation email to you at
When will my order be ready to collect?
Following the initial email, you will be contacted by the shop to confirm that your item is available for collection.
Call us on or send us an email at
Unfortunately there has been a problem with your order
Please try again or alternatively you can contact your chosen shop on or send us an email at