Blog
An Evocation of Childhood
Adapting children's classic and perennial favourite
Swallows and Amazons
for the big screen could have been a daunting task. However, actress and screenwriter Andrea Gibb approached the job with enthusiasm and just a touch of creative license
"Oh no, they've made my favourite book into a film. They better not ruin it"
It's something I've heard many people say, when film announcements are made. As a screenwriter who has worked on many adaptations, it serves as a kind of warning to me.
Why would anybody agree to adapt a book for screen? Surely, you're on a hiding to nothing?
Books are wonderful, personal experiences. When you're immersed in a good one, you feel the world the author has created, you relate to the characters. You can even find yourself internally shouting at them, urging them to do something, say something, SEE something. They live inside your head and you have specific visions of what they look like, walk like, even what they sound like.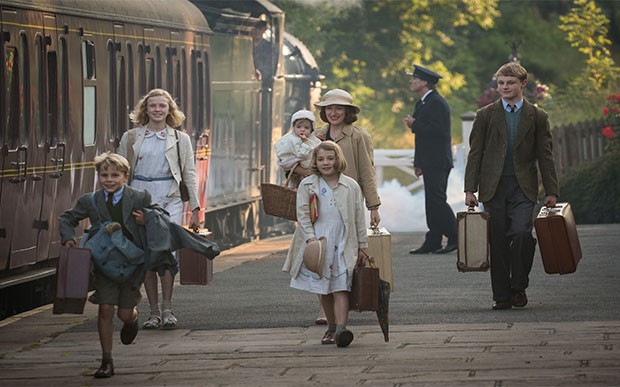 But films are different. They are a collective experience very often. They're consumed by groups of people. Audiences all sitting together, watching the same movie but all seeing something different, all loving (or hating) different parts.
It's the eternal challenge of the screenwriter to stay true to the book but to provide a satisfying cinematic experience. One that can be enjoyed in two hours. One that visually and aurally excites. This time, it's not inside the audience's head - it's in front of their eyes.
When I was asked to adapt the classic novel Swallows and Amazons for the big screen, I did what I always do when I consider a book. Does it have a compelling story? Does it have characters I enjoy? Do I have a strong sense of how I can tell it visually? Am I willing to spend years of my life living with it in my head?
With Swallows and Amazons, the answer was pretty quickly 'Yes'.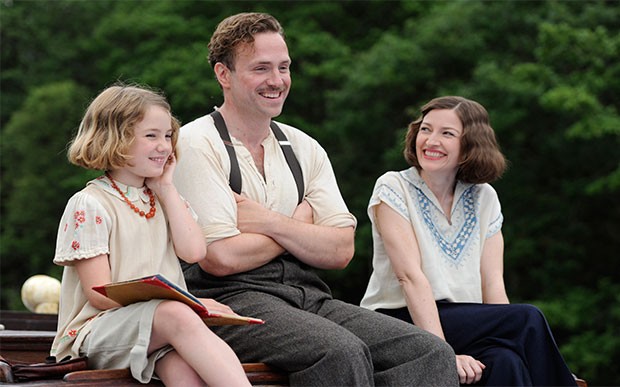 I was instantly drawn to what I think is the essence of the book. It is, when you boil it down, an evocation of childhood. Of a childhood we dreamed of, a childhood we may have had, a childhood we wish our children could have. That was the central part of my thought process - telling this 80-year-old story to a new audience, but keeping that essential viewpoint all along. The children inhabit the world. The story unfolds through their eyes. It's their adventure, with as little adult interference as possible.
There are other considerations. What parts of the book have to stay? Which moments should not be lost? In Ransome's book, there are many. The memorable telegram from father to his children, tacitly giving permission for their great sailing adventure: "Better Drowned Than Duffers. If Not Duffers Won't Drown". It has served for all these years almost as a rallying cry for less fussy parenting. There are other specifics which had to stay, including Captain Flint and his parrot, the Swallows and their arrows, the war between the two groups - and of course the beautiful little boats themselves.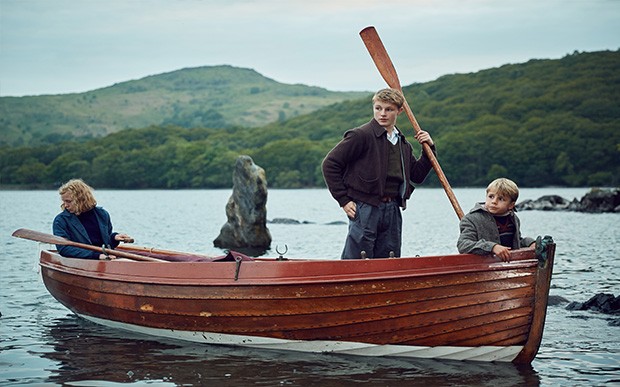 But a book cannot become a Bible for a screenwriter. It has to be a starting point, a blueprint. We knew when we took on the project there needed to be a little bit more jeopardy, some more peril, for our brave adventurers. It was at that point, Arthur Ransome's real life provided us with the answer.
Ransome had an intriguing life, one worthy of a film of its own. He travelled to Russia a lot for his job as a correspondent for the Manchester Guardian. During that time, he became very friendly - and sympathetic with - the Bolshevik leadership during the fiery years of the Russian Revolution. He fell in love with Trotsky's secretary and was treated with suspicion by both the British and the Russians. Later, he was signed up by MI6 and even given a codename 'S76'.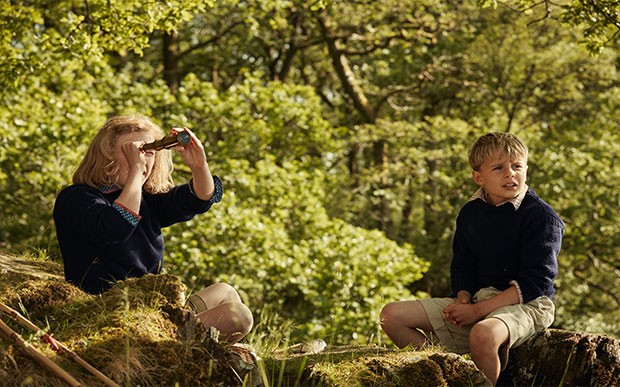 In his books, he had written a version of himself. Called Jim Turner (or Captain Flint by the children) he was portrayed as a slightly grumpy, reclusive travel writer who lives on a houseboat. Robbers actually stake out and target his boat - hoping to steal the treasures within.
This was the simple key to adding a little more to our film. Ransome could not write in his books that he was a spy. But I could. We made the robbers into Russians but the essence of their motivation was still the same. And we made Captain Flint, who is Arthur Ransome, a spy. When an organic solution comes from the source material - or original author - you grab it and you use it. It really is a small narrative change, but it gives us a rounder story and a lovely hat-tip to Arthur and his own escapades.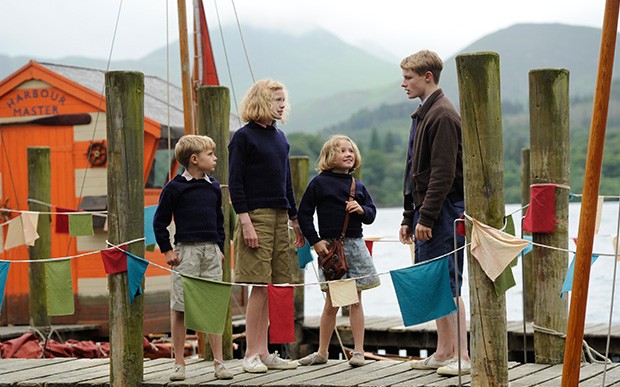 You will never please everybody when you adapt a book. You have to accept that from the off. But what you can do is bring a whole new audience to the story. You can transform the written word into a visual experience. You can rejoice in the original tale, while bringing a separate flavour to the title. And, in the case of Swallows and Amazons, you can inspire a new generation of children to cherish their imagination, enjoy our beautiful countryside, and go on adventures all of their own.
At early screenings of our film, when I saw children in the audience filled with enjoyment, jumping with excitement and cheering for their favourites, I had my answer. That is why we do this and that is why I wanted to adapt Swallows and Amazons.

Swallows and Amazons is released in the UK on August 19th.


Images: Studiocanal
×
Download the Waterstones App
Would you like to proceed to the App store to download the Waterstones App?
Reserve online, pay on collection


Thank you for your reservation
Your order is now being processed and we have sent a confirmation email to you at
When will my order be ready to collect?
Following the initial email, you will be contacted by the shop to confirm that your item is available for collection.
Call us on or send us an email at
Unfortunately there has been a problem with your order
Please try again or alternatively you can contact your chosen shop on or send us an email at