We regret that due to the technical limitations of our site, we are unable to offer eBooks or Audio Downloads to customers outside of the UK.
For further details please read our eBooks help.
Blog
An Augustus reading list
Today marks the 2000th anniversary of the death of Augustus - so we thought we'd take a look at the best books to read to understand the young man who rose to create the Empire.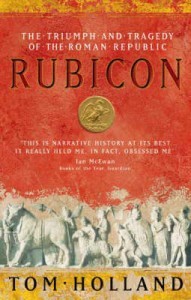 Terrific narrative non-fiction from Tom Holland which proves a gripping story can also be packed with detail. As the title suggests, Holland deals with the events that created the ideal circumstances for a single man to take control of the state from the Senate - from the birth of the Republic to Julius Caesar's Rubicon moment. Though the focus isn't on Augustus himself - rather the cast of fascinating characters who slowly and (in some cases) unwittingly chipped away at the power of the Republic - if you want to understand where Augustus came from, start here.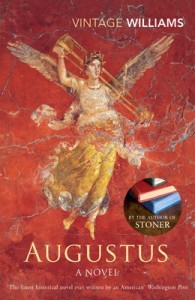 Augustus's rise to power is told in compelling and utterly convincing detail in this fantastic epistolary novel by John "Stoner" Williams' - a former Waterstones Book Club title. Split into two halves - the book begins with Octavian, the young man who would become Augustus, as one of many warring lords, before fast forwarding in the second half to cover the years of his resulting reign. Perhaps the greatest achievement of the book however is that the letters and diary entries we read are from those around Augustus - figures like Virgil, Horace and Mark Antony - rather than from the man himself. (He does write one letter right at the end of the book.)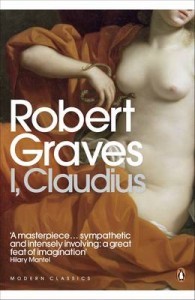 Written, the legend goes, as a result of Claudius appearing to the author in a dream, I, Claudius features a surprisingly kind account of Claudius whilst being pretty damning of all previous emperors, even Augustus. What is perhaps most interesting about it though is the characterisation of Livia as a thoroughly heartless and ambitious woman with her husband Augustus placed firmly under her thumb. Ancient sources agree that he was heavily influenced by her, but there have always been rumours about her role in the deaths of any possible heir for Augustus other than her son Tiberius. The jury is still out on whether Brian Blessed was the right choice to play Augustus in the BBC version though...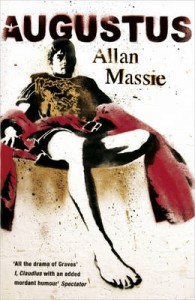 Gore Vidal called Massie a "master of the long-ago historical novel" and Augustus certainly stands testament to his genius at subtly drawing out parallels between historical and contemporary society; showing the reader that people have always had the same motivations and ambitions, and that Romans were no different to us today. Plus ça change, plus c'est la même chose. The characters here are real and believable, and their reactions appear entirely human - meaning that the politics, whilst thoroughly recorded, is never dry. Interestingly, there is a distinctly British feel to Massie's characterisation of Romans which is a refreshing change from the now popular image of America as the heir of the Roman throne. There's also a lot of sex in it, so you never get bored. (Augustus also appears in Massie's novels Caesar and Tiberius.)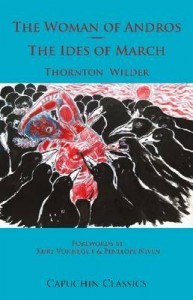 Written entirely in letters and diary entries - like John Williams' Augustus - The Ides of March very cleverly gives us a compelling and historically rich story without any background explanation at all. It helps to have a vague understanding of the period but it's still a very entertaining read without it. Wilder takes some historical licence, referring to meetings and conversations that wouldn't, and in some cases couldn't, have taken place but generally it's pretty faithful to contemporary accounts. Augustus (then Octavian) is only mentioned occasionally in passing but its brilliant to understand the time he was born into, and the strength and prominence of the men he took on and defeated.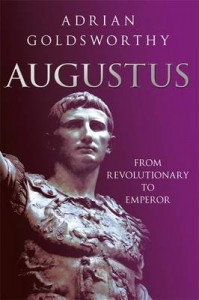 The brand new biography of Augustus - released this week to coincide with the anniversary of his death - follows on from Goldsworthy's masterful account of the Emperor's adopted father Julius Caesar, Caesar: The Life of a Colossus. Goldsworthy argues that Augustus has been too long overlooked - partly because of his success, since a ruler who governs for forty years and dies in his bed of old age pales in comparison to the delicious romps of Caligula, the passion Mark Antony, or the violence, insanity and intrigue of Nero. You can read the book's introduction here.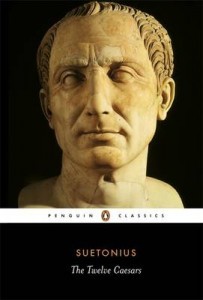 Like most histories written almost contemporaneously with their subject, the Twelve Caesars has a very formulaic structure but unlike Plutarch's predominantly military viewpoint, or Tacitus' very proper senatorial perspective, Suetonius happily recounts gossip and trivia making the accounts very readable and painting a picture of the personalities of the emperors rather than just their achievements. When it comes to Augustus, Suetonius even has the opportunity to draw on the letters of Augustus to fill out details of his life after the last major battle of the Final War of the Roman Republic, Actium.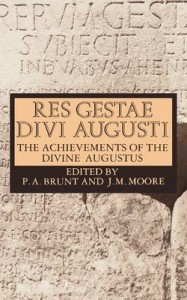 Finally, if you're feeling scholarly, there's also Augustus' own Res Gestae Divi Augusti - his propagandic (is that a word?) account of his own acts and all the gifts he has given Rome and her people. On first reading it's a slightly dry list of accomplishments, but look deeper and you can hear the controlled (and controlling) voice that created an empire with the blessing of a people terrified of dictators, without giving himself any authority that didn't already exist under the Republic, and who effectively created a middle class whilst retaining the support of the aristocracy.
Feeling lazy?
You could also binge watch HBO/BBC's Rome online. Yes, it's big on sex and violence and pretty silly with the history, but the coldness and autocratic nature of Augustus is actually quite brilliantly depicted. He probably didn't sleep with his sister or help a pleb kill the brother-in-law of a cuckolded friend though. Probably.