Blog
All 135 Issues by Mark Haddon
In an exclusive piece for Waterstones, author Mark Haddon discusses Granta magazine, the art of the short story and the immediacy of reportage.
Mark Haddon is an author, screenwriter and illustrator best known for his 2003 novel The Curious Incident of the Dog in the Night-time, which has won seventeen literary awards. Reviewing Haddon's new collection of short stories The Pier Falls The Times wrote: '[Haddon] writes with the craft of Julian Barnes or, even, Truman Capote.'


I'm not a collector or a completist. I've never felt any urge to climb every Munro or buy all the Sonic Youth albums, but I have got all 135 issues of Granta magazine. True, the first three are the redesigned re-issues and I bought them retrospectively. Even so, I'm childishly impressed with myself.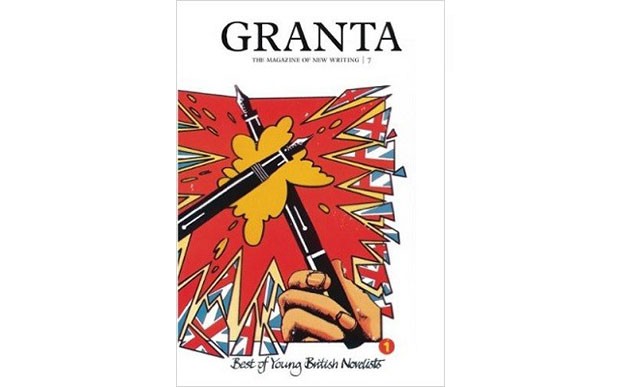 The magazine, I can see now, has played an important role in my life as a writer. It was in Granta that I first read Martin Amis and Pat Barker, Rose Tremain and Julian Barnes, Maggie Gee and Kazuo Ishiguro and it was while reading them that I first began to think, secretly, that joining their hallowed company was maybe, maybe something more than a delusion of grandeur.
In 1983 Granta published an issue entitled The Best of Young British Novelists, which included contributions from all the writers mentioned above together with contributions from a handful of writers whose stars have not subsequently burned quite as brightly, and it seemed to me that one could imagine no greater measure of literary success than to be included in the next decade's BoYBN issue. By 1993 I'd written and illustrated four not-very-successful children's books, so that year's Best of Young British Novelists issue steamed past like some great cruise liner with Jeanette Winterson, Helen Simpson, Will Self and Alan Hollinghurst standing at the railing chatting amongst themselves and drinking cocktails.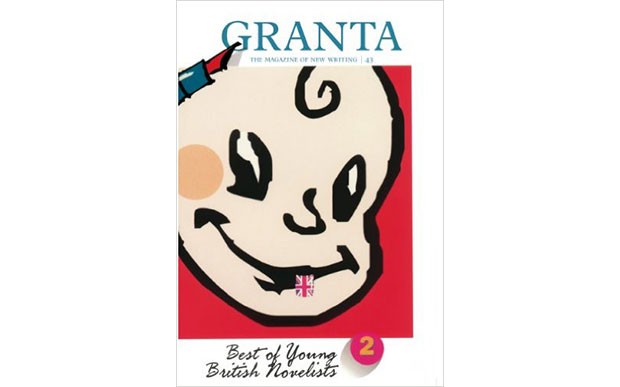 Over the following decade I wrote a string of thankfully unpublished novels, each one slightly less dreadful than the last. The Curious Incident of the Dog in the Night-time was eventually published in 2003. I'm not sure whether they would have thought the book sufficiently literary for consideration, but the question was moot. I was over forty and therefore ineligible to be a young British anything. So, when Granta published The Gun, one of the stories later collected in The Pier Falls, in their Britain issue (number 119; lovely cracked china tea-cup on the cover) it felt like a very significant moment in my life.

But perhaps the most important role that Granta has played in my life has been that, for over thirty years, it has given me a quarterly serving of not-always-but-often high quality short fiction and reportage presented one alongside the other in a way that has forced me to think about the relationship between the two, not least because whilst I'm a writer of the former it is always to the latter that I find myself turning when opening a new edition.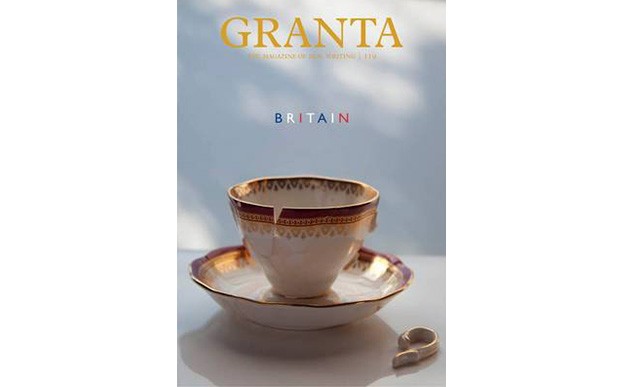 War and its consequences are perhaps the most frequent subjects (I'm still reading issue 134 which contains pieces about the role of propaganda during the present conflict in the Ukraine, the experience of PTSD and the history of Bucharest), but all human life is there: sex, medicine, travel, politics, work, the natural world… Why most of these pieces should appeal to me more than most of the adjacent short stories was a question I didn't examine too closely for a long while, partly because I was embarrassed by my seeming disrespect for the profession I so desperately wanted to enter. Gradually I had to admit that the plain reporting of real life was, in many cases, simply more gripping, more edifying and more entertaining than the artful concoction of imaginary worlds. It took me even longer to realize that this had little do with the intrinsic limitations of the subject matter – the actual world has limits whereas the world of the imagination has none – but by the way in which most short stories were written.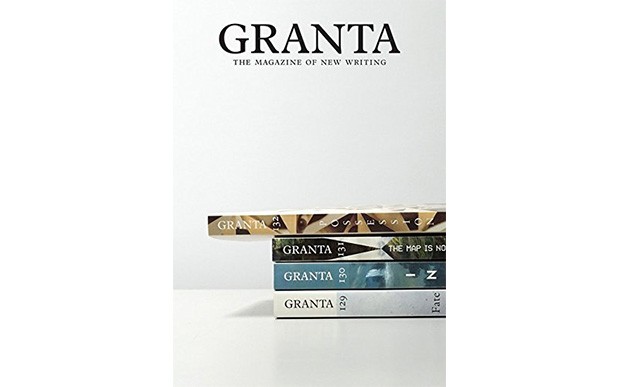 It's apostasy to say so, but Carver has a lot to answer for. Or rather his editor, Gordon Lish, who gave us the stripped-back Carver we know, has a lot to answer for. Or perhaps it's the fault of critics and readers who made his fiction (and by implication, the tradition of modest, melancholy, mood-centred fiction in which he stands: Chekhov, Joyce, Mansfield…) into a template which has shaped so much contemporary short fiction in English. On one level it's simply a matter of taste, but I can't help thinking that for the last fifty years excitement, edification and grip have, to a large extent, been seen as the preserve of a previous age and of genre fiction, of Conan Doyle and Stephen King, of crime and science fiction and fantasy. But Ovid wrote short stories and Chaucer wrote short stories. Short stories don't have to be modest and melancholy. A short story doesn't have to be a moment expanded. It can be a novel compressed.
As is repeatedly said, the short story is a perfect genre for a busy modern life which lacks those long hours of leisure one might fill with Gaskell or Thackeray, but which is riddled with those smaller periods of nothing-to-do which we habitually fill with pointless internet-browsing (I'm as guilty as anyone). But if short fiction is going to step up to the challenge it has to feel as important as the news, it has to be as funny as videos of people hurting themselves on YouTube and it has to hold your attention as fiercely as any real life story in a weekend magazine.
I've no idea whether I've even come close to that, but it seems like a laudable target to aim for, and the risk of an honourable failure seems a decent price to pay.
×
Download the Waterstones App
Would you like to proceed to the App store to download the Waterstones App?
Reserve online, pay on collection


Thank you for your reservation
Your order is now being processed and we have sent a confirmation email to you at
When will my order be ready to collect?
Following the initial email, you will be contacted by the shop to confirm that your item is available for collection.
Call us on or send us an email at
Unfortunately there has been a problem with your order
Please try again or alternatively you can contact your chosen shop on or send us an email at