Navigation
Search
Books

Dinosaurs Love Underpands

Claire Freedman, Ben Cort

Deep Sea Monsters

Igloo

Dinosaurs Love Underpands

Claire Freedman, Ben Cort

Deep Sea Monsters

Igloo
We regret that due to the technical limitations of our site, we are unable to offer eBooks or Audio Downloads to customers outside of the UK.
For further details please read our eBooks help.
Blog
Against all advice…
Is your New Year's resolution to get writing? Melissa Harrison, author of Clay - which won the Portsmouth First Fiction award and was chosen as a Book Of The Year by Ali Smith - weighs up the real value of advice for writers...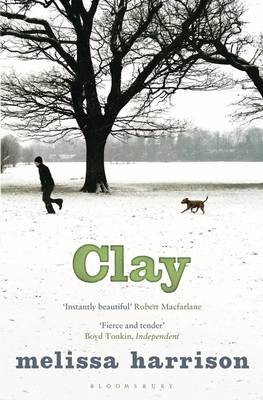 "Write first thing, upon waking"; "Choose a daily word count and stick to it"; "Don't use too many adverbs"; "Always make a chapter plan"; "Write first, correct later": advice for writers is everywhere, much of it contradictory. It's nothing new; people have been asking writers for their secrets for hundreds of years – yet now that everyone is deemed to have a book in them, the market for such advice has boomed. It can be found everywhere from highbrow literary journals to dedicated Twitter accounts, and from broadsheets to NaNoWriMo blogs. We can't get enough of "How I Write" columns these days.
The appeal is undeniable. When I began writing I practically inhaled them; they were like footprints left by other travellers through frightening and inhospitable terrain, signs that others had come this way before, and had not just lived to tell the tale but write the book. Why on earth wouldn't you want to take any help you can get? And yet, the more of them I read (and the more I actually began to write), the less relevant they seemed; and in some cases, actually detrimental.
What I've learned over the last few years is that writing is, at its most fundamental, a journey not forwards to some dreamed-of creative horizon, but into your own interior – and for that, there is no guide but yourself. You will either do it or you won't; and the progress of that journey, and its eventual destination, are not something anyone else can help you with. The lists and tips that you read describe what other writers have learned about their own imagination, their own process; they don't describe yours, and trying to follow them may, in fact, distract you – or even lead you astray. Where you're going there are no maps – except the one you will create for yourself. All you can do is begin.
I see now that this is what Jeanette Winterson was trying to tell me many years ago – only I wasn't ready to understand. I wrote to her, all desperation and ambition, burning with the desire to "be a writer" (if not, at that point, to actually write). I wanted to know how to focus all that desire, how to take the crucial next step. I also wanted someone to give me permission, and help take away the awful risk of it all – though I didn't understand that then. She wrote back, cryptically and succinctly and, it seemed at the time, fairly brutally:
"The only way to be a writer is to be one. There are no answers… no hope except your own. You have to find the burning bush, the way forward that only you can know."
It was a sort of anti-advice, a refusal to help, and it was the best counsel I have ever been given. I keep her letter by my desk today – the desk at which I write, not first thing (it doesn't work for me), but usually from about 4pm, and to wildly varying daily word counts; the desk where I scatter adverbs, fail utterly to plan ahead and pore, minutely, over each sentence even as it appears on the screen. That's my method. I've tried to change it. It was a waste of time.
I did find my burning bush – although it took me fifteen years. And when I had done so I embarked on the painful and transformative project of turning myself into a writer, facing down each of my fears and stumbling blocks one by one, digging up memories and images and emotional flashpoints from my own past and turning them into something else, giving things up (trashy television, certain authors, certain friends), and discovering my own way of working as I went. There are no short-cuts to the self-knowledge that this process grants you, and nor would I want there to be.
This is not to say that things like NaNoWriMo, writing groups and exercises aren't useful; quite the opposite. Anything that gets you writing is good, whether that's competitions or courses, so it's worth trying everything to find out what works for you. It's putting one word after another after another that makes you a writer, after all; not thinking about the book you'll write one day, or cultivating a collection of habits copied from the great and the good.
So, practice aside, is there any wisdom at all one writer can offer another? Or are we all, when it comes down to it, on our own? The second-best piece of advice I've ever been given was by Robert Macfarlane, and it was "Trust your voice". That may sound glib, but in fact it's one of those aphorisms that often reveal their wisdom to you suddenly, after many years, and in one go. The truth of it came to me when I was furthest from following it: when I realised, half-way through my second book, that I was trying to be other writers than myself, and trying to write books other than my own. It's not easy advice to take, as it means accepting yourself – at least for now – with all your flaws, your inefficiencies and your limitations. And that, for anyone at all ambitious, is hard.
These are two ways of approaching the same central truth: that the project of becoming a writer is an internal one. You must learn about yourself, as well as others, and in doing so discover the words that are yours to say. You'll either find your own way, or not at all. But the only way to know is to begin.
Melissa Harrison, for Waterstones.com/blog
Clay is published on 16th January - you can pre-order it now at Waterstones.com (http://bit.ly/19EpdZ6) or download it in ePub format (http://bit.ly/19EpfjC)