Navigation
Search
Books

Dinosaurs Love Underpands

Claire Freedman, Ben Cort

Deep Sea Monsters

Igloo

Dinosaurs Love Underpands

Claire Freedman, Ben Cort

Deep Sea Monsters

Igloo
We regret that due to the technical limitations of our site, we are unable to offer eBooks or Audio Downloads to customers outside of the UK.
For further details please read our eBooks help.
Blog
Are we addicted to being "liked"?
Anders de la Motte, author of the Game trilogy, wonders if social media has turned us into performance junkies - always on the look-out for the next "Like" or retweet fix...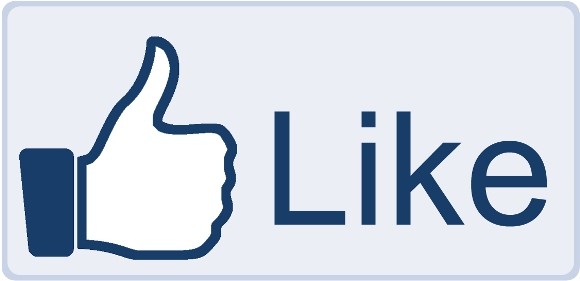 Social media has given us fantastic tools to interact with people all over the world in just a few seconds. But why do the majority of us use these tools to post pictures of our lunch, our pale feet against a beach or write cleverly crafted ironic comments in less than 140 signs?
Why is it so important for many of us to be liked, shared or retweeted?
Is all this modern technology in fact just feeding a need going back to our caveman ancestors - the need to be validated, to be appreciated and recognized by our peers?
When I was a child in the early 80s it was rather difficult getting recognized, not to mention appreciated. You actually had to DO something, either play football or an instrument. Then wait patiently for that shining moment that hopefully would render you a "nice goal-pat-on-the-back" or a polite applause by the parents at the annual Christmas concert.
Needless to say these moments didn't really feed any narcissistic tendencies and very few of us were in danger of becoming recognition junkies. Performance, endurance as well as patience was required for almost everything.
Today all you have to do is get out of bed in the morning to feel you deserve a virtual applause. Almost any posting will render you feedback; given you have enough friends with the same basic needs as you. And off course we all do. Because deep down, we are all still cave men, looking to be accepted into a group and given a place by the warm fire.
When I started writing the Game trilogy I needed a motivator. Something powerful enough to get the lazy, self-centred, no-good protagonist HP off the couch and into the spectacular thriller adventure I had planned for him. HP isn't a cop, a journalist or a lawyer. He has no natural reason of any kind to let go of his remote control and start getting involved so it took me a while to figure out how to approach him.
As with so many of us, all he needed was a chance to shine, to be the star in his own show where people he didn't even knew rated his performance and gave him the recognition he had been seeking for so long.
And suddenly HP was doing things he would never have dreamt of doing before. Making bad decisions, acting on impulse, taking unnecessary risks and showing very little concerns for what effects his actions would have on those around him. His only prize being a very brief emotional reward from his virtual audience, people he had not even met. Much like those pictures from the Christmas party, the spur or the moment comment or status updates that so many of us regret posting. Because sadly, internet never forgets.
I'm a fiction writer and HP is definitely on the extreme side, but it is the same mechanisms driving him that causes us to constantly check our mobile devices to make sure our inner cave men don't miss another fix.
And speaking about mobile; in today's society speed is everything. Waiting, even for just a few minutes is no longer tolerated. Everything has to be now, real time and preferably in less than 140 characters. A reward should be immediately linked with the effort; otherwise it is not worth it. The brain needs to be constantly fed with input, giving it little time to recover, fantasize or just experience the sensation of boredom or practicing the noble art of patience that I try to teach my children.
I'm definitely guilty of many of the above sins, still I can't help wondering what the world look like in 10 years if we keep promoting speed, impatience and short term initiatives.
Who will put hundreds or maybe even thousands of solitary hours into writing a book?
And, even more important, who will put 15-50 hours into reading it?
Literature will always be a long-term investment. But regardless of what you read it is an investment that will pay off throughout the rest of your life.
Convincing younger generations of finding the right balance between long and short term as well as between personal and private is one of the main challenges for the future.
Back to HP and the caves. So where do you draw the line? When has your inner cave man become a 2014-fast paced recognition junkie just like HP?
I'll give you a hint: the next time you are experiencing something great and at the same time have to look down on your mobile device not to make a spelling mistake, you are clearly in the danger zone. Live the moment, and then, after your status update, why not pick up a book and invest a bit in your future?
Anders de la Motte, for Waterstones.com/blog
Download a free eBook sample of Game now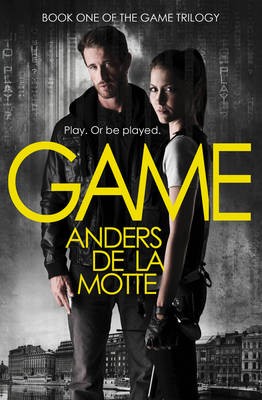 You can Reserve & Collect the Game trilogy from your local Waterstones bookshop (http://bit.ly/1f2fU3H), buy it online at Waterstones.com (http://bit.ly/1f2fKJH) or download it in ePub format (http://bit.ly/1f2fDh8)