We regret that due to the technical limitations of our site, we are unable to offer eBooks or Audio Downloads to customers outside of the UK.
For further details please read our eBooks help.
Blog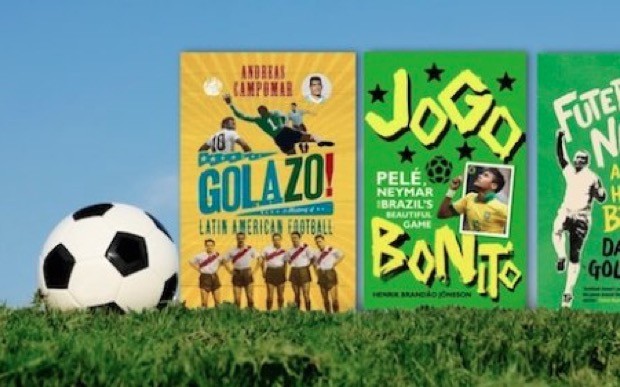 A World Cup reading list
Ian Plenderleith shares some recommended reading for World Cup fans as festivities get underway in Brazil.
Every four years, publishing houses flood the market with football books just before the World Cup, despite the fact that many fans are focusing on stocking up the fridge, sticking up a wall chart, filling a Panini album, and hatching schemes to get off work early on midweek afternoons. Just as well, because the vast majority of World Cup-related books are flam. However, if you want to immerse yourself in the history and culture of the world's most epic sporting tournament, here (in no particular order) are ten excellent books to peruse for those seemingly endless hours when the action has stopped (or Italy's defending a 1-0 lead).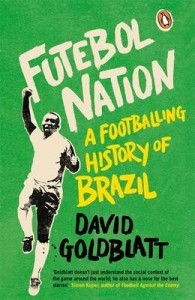 This is an essential primer to the imminent circus of Brazil 2014. Goldblatt's cogent but economic prose places the story of Brazil's football history firmly in its social, political and cultural context over the past century, and ends on a note of hope that the widespread protests during the 2013 Confederations Cup will go on to counter the insanity of having spent $13.5 billion of public money on this year's World Cup.
Sample quote: "It had been the fabulous good luck of the generals that Mexico 1970 should happen on their watch. They took the opportunity and hitched their political project to the game. It was football's bad luck that their rule should endure for so long and that in attempting to shape the game in their own image, the main legacy of the dictatorship was to harden and coarsen it."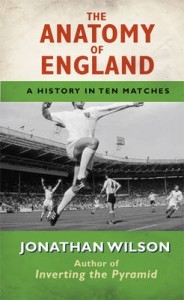 Four of the ten pivotal games featured by Wilson are World Cup games (including the 1993 qualifier against Norway), but all place the England team in tactical and historical context. Wilson re-appraises the national XI by focusing on the 1-0 defeat of Argentina in 1966, the 3-1 victory over France at the start of the 1982 campaign, and the semi-final defeat to Germany in 1990. His balanced and detailed analyses add up to an engaging and intelligent overview of why England has won but a single major tournament to date.
Sample quote: "To an extent the main challenge of tactics is to find the perfect balance of fluidity and solidity, and in the eighties England were far more solid than they were fluid."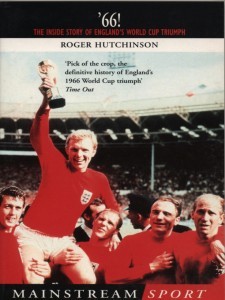 The first half of the book reads more like a biography of Alf Ramsey, but that's not to the book's detriment. The dour England manager's reign of mirthless tyranny and pragmatic tactical obstinacy was, after all, the only reason that a limited England team managed to become world champions. Even though this is a refreshingly critical look at Ramsey and the England team, you still somehow find yourself cheering them on as the story develops.
Sample quote: "To English men and women Alf Ramsey's side were sturdy, yeoman champions. To the emergent nations England was a sick, cynical old man prepared to resort to almost any iniquity to reclaim his former eminence."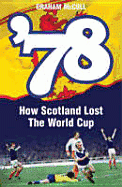 Scotland were so sure that they were going to win the 1978 World Cup (seriously, they were) that their coach Ally McLeod thought there was no point in doing any research about their group opponents Peru and Iran. The rest is history enacted as farce. McColl's lively account of hubris, botched planning and laughably negligent preparation is a perfect read for Scots with a strong stomach, or Englishmen still floating on Schadenfreude 36 years later.
Sample quote: "In the dressing room, he [manager Ally McLeod] raged as he threw around the blue shorts that the team had worn, cursing them and insisting that Scotland always performed poorly when they played in them; he swore they were Scotland's unlucky shorts."
The Global Game edited by John Turnbull, Thom Satterlee and Alon Raab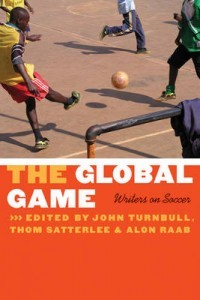 This is not a World Cup book, as such, but it's a rich and wonderfully considered compilation of essays, poems and short fiction by an international selection of writers that reflects the cultural depth of the game. Klapzuba's Eleven is a Czech story from the 1920s by Eduard Bass about an invincible team of eleven brothers. There's Günter Grass's 1974, narrated by an East German spy in western custody watching West v East Germany in his prison cell, unsure which Germany he wants to win, "mine or mine?" There's an account of a male streaker at Iceland v Albania, and Elvis Costello tells of the night he kept a restless crowd in Norwich waiting while watching Liverpool v Milan backstage. And much, much more.
Sample quote: "Watching the reactions of the defeated, I can't shake a certain feeling of anxiety that washes over me, a feeling that resembles a sort of communist or early Christian longing: the desire for a better and more just world." (from Beauty Is Nothing… by Uroš Zupan).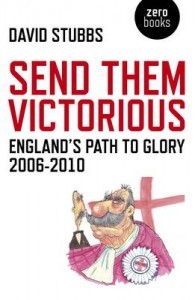 Football is all too often a serious business, so for extreme light relief turn to David Stubbs's bug-eyed, handlebar-moustached match reporter of England internationals - a retired wing commander and Boer War veteran who believes firmly in England, Empire, flogging his manservant, and the virtues of John Terry's firm, oak thighs. Defeats are painted as morale-boosting victories ("Excellent Englishmen Rout Crying Frenchwomen 0-1" is the headline for a March, 2008 loss), while all opponents, by their mere foreign nature, are barely worthy of competing against the mighty flag of St. George.
Sample quote (from a match report against Russia): "Upfront, they [the Russians] were miserably ineffective. Small wonder that many Russians are wistful for the days of Stalin – there, at least, was a man who, when faced with his rivals and opponents, wasn't afraid to shoot."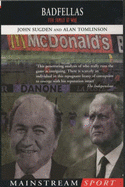 Lest we forget who is still in charge of turning the World Cup into a bloated, commercialised boondoggle that has long since whored itself to faceless global corporations, marketed itself to the wealthiest fans, and imposed stringent conditions on host nations that effectively force them to allocate crucial state resources towards white elephant structures, it's still FIFA. The same closed body as rife with corruption now as it was when this searing account of almost comical ineptitude and cronyism was published over a decade ago. Facile platitudes about football as a unifying global force continue to ooze out through gritted PR smiles, while construction workers slide off the oil-slicked road to Qatar 2022.
Sample quote: "The taller man carries two large briefcases, one of which he places on the table. He clicks it open, revealing rows of neat packages of $50 bills. 'We have come from our country,' says the other, in clipped, Middle East English, 'and we are authorised to offer you, personally, $50,000 if you pledge your vote for Mr. Blatter'." Also recommended: Foul by Andrew Jennings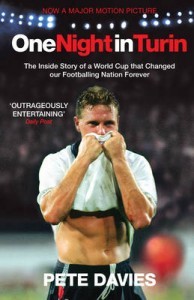 Since re-issued as One Night In Turin as part of a film tie-in, this magnificently rewarding book succeeds in portraying the 1990 World Cup from the points of view of journalists, fans, players and organisers, rolling us through the only England campaign of modern times where they had a genuine chance of winning. It laid the chaos, conundrums and contradictions of the team so bare that the FA has never since allowed any writer such unlimited behind-the-scenes access. I borrowed someone's copy, and never gave it back. Someone else borrowed that copy off me, and I've not seen it since – it's that kind of book.
Sample quote: "So in one way I didn't go to Italy at all. I got there and found that the country had turned into a logo, and the game into a cross between epic saga, operatic flourish, organised intelligence, and sheer brute war."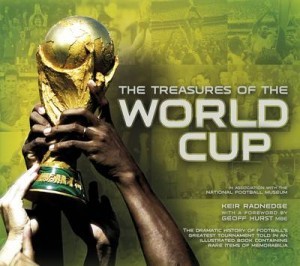 Men of a certain age may want to buy this book for their children, and then confiscate it in order to pore over a pictorial, scrapbook-style hardback with short, prosaic accounts of the individual tournaments. Of particular delight are the inner envelopes containing facsimiles of desirable items like tickets, postcards, FIFA brochures, Panini stickers, team sheets, and even train timetables. Sample quote: No great quotes, but lots of good 'stuff'.