We regret that due to the technical limitations of our site, we are unable to offer eBooks or Audio Downloads to customers outside of the UK.
For further details please read our eBooks help.
Blog
A Tour de France reading list
With the Leeds to Harrogate leg of the Tour de France marking the start of the greatest race on two wheels this Saturday, we wanted to bring you our selection of the best bike books about.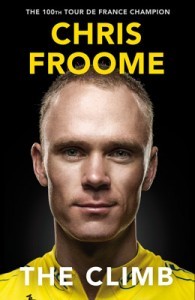 Chris Froome, the man who could very well turn out to be the best road cyclist of a generation. An almost peerless time trailer; on a good day no one can follow his wheel in the high mountain of the Alps and the Pyrenees. But Froome is not the product of British Cycling's youth training and marginal gains but of the dusty rock strewn back roads and mountains of Kenya; of sleeping in a tin hut with no water or toilets so he could ride with David Kinjah, his friend and mentor – this is where he trained himself to suffer more than anyone else.  A fascinating story, written with pace and charm, that tells how a boy who grow up with pythons as pets and ran a bootlegging operation at his school to pay for his first road bike went on to win the 100th Tour De France. Oh and then there is the often strained relationship with Sir Bradley Wiggins. A truly great story.
Justin, Waterstones Piccadilly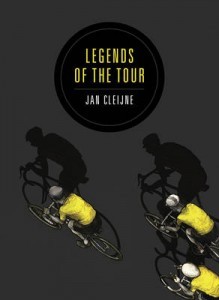 I absolutely love this graphic history of the Tour de France. Jan Cleijne's sublime art evolves with the Tour so that each chapter perfectly reflects the time and mood of the particular race that it covers. Cleijne has selected a great range of stories to illustrate the development, importance and occasional infamy of the Tour and many of the famous names from the world of cycling (like Jacques Anquetil, Eddy Merckx and Lance Armstrong – although one of those probably belongs more in the infamous category) are featured. Legends of the Tour is a wonderfully illustrated, fascinating read and I now know a great deal more about the Tour de France (particularly the difficult and dangerous early years of the race) than I did before.
Erin, Waterstones Telford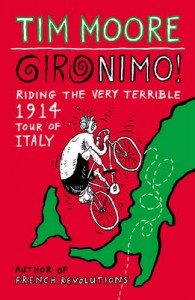 Tim Moore is one of the funniest travel writers around, and this account of his attempt to re-enact the 1914 Giro d'Italia, which has gone down in cycling history as the toughest bike race ever staged, really hits the spot.
Moore has perfected the art of self-deprecation, and specialises in accounts of the unprepared versus the insurmountable, whether riding the route of the Tour de France, walking 500 miles tethered to an intransigent donkey, or on a Greenland glacier, in the sights of a hungry polar bear.
Blessed with the mechanical skills of a sea lion in oven gloves, and having barely ridden a bike in anger in 10 years, Moore rebuilds a hundred year-old gearless bike, and rides it 3,000km round the 1914 Giro route, in vintage kit, with hilarious results.
Whether you're into sport, travel writing, or history – or you just like a good laugh, I cannot recommend this book highly enough.
Greg, Waterstones.com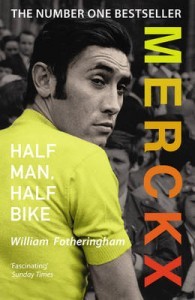 Eddy Merckx is to cycling what Muhammad Ali is to boxing or Pele to football: quite simply, the best there has ever been. Although specialists have surpassed his victory tally in some races, Merckx's overall record in cycling is unlikely ever to be equaled. His dominance and victory rate – over 50 races a year for four years – make him unique not merely on two wheels but in any sport. Often viewed as a robotic winning machine, in actual fact Merckx was a curiously fragile figure in spite of his overwhelming drive to win: he was fuelled by insecurity, frequently complained of injury, had a unique sense of duty to his sport and profession, and eventually cut his career short simply due to pushing himself too hard.
This is the first time the life story of the Cannibal has been told full-length in English, and it aims to paint a definitive picture of the greatest cyclist of all time.
If you love this, why not try Merckx 69: Celebrating the World's Greatest Cyclist in His Finest Year?
Dan, at Waterstones.com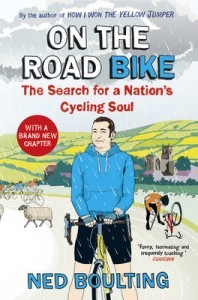 Ned Boulting's search for a nation's cycling soul takes us on an amiable ramble through the past, the present and future of British cycling. A tour that takes in The New Romantics Cycling Club and the smell of Yak leather via a south London bike builder, a confusion of Tommy Godwins and getting Chris Boardman to change his inner tube. This is a charming, fascinating and funny book about the characters that make up British cycling culture; the people that ride their bikes to work, that build bikes, that race for a living and that fought hard to compete as professional racers in a time before Britain went cycling mad.
Justin, Waterstones Piccadilly
Some little fat guy in pink rolled me in the last few metres." The words of Robbie McEwan on being beaten to the line by the man who would 4 year later became The World Road Race Champion, Mark Cavendish. Project Rainbow though is so much more than the story of how one rider would become a superstar and claim the rainbow jersey. The story here is really the journey; about doing things differently and about nurturing young talent, about keeping the young riders hungry and making sure they never felt too comfortable with their place on the team, about being a team and sacrificing your own ambitions for the greater good of that team. Rod EIllingworth is the great unsung hero of British Cycling and this fascinating story of detail, discipline, structure, planning and above all sheer hard work is a story so many sports teams should learn from.
Justin, Waterstones Piccadilly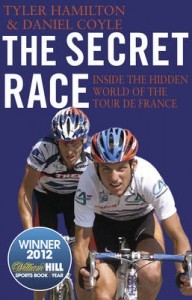 This book is dynamite. Tyler Hamilton's journey from naïve up and coming pro-cyclist to EPO fuelled big man of the Tour De France is as shocking as it is fascinating. Looming large over his story is team mate superstar and performance enhancing king, Lance Armstrong. This is the book that convinced me about the Armstrong lie and the endemic drug taking in the dark days of the Tour De France. Hamilton's personal journey and search for redemption is moving but should a convicted drug cheat have won the Sports Book of the Year last year? I'm unsure about this but I do know that The Secret Race is a cracking read.
Dom, Waterstones Piccadilly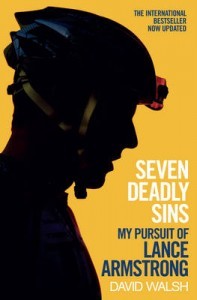 My word, what a book. I flicked through it when I bought it, knowing full well what I'd just bought was going to explain the ticking time bomb that went off in Lance Armstrong's life in October 2012. What I got instead, when I finally got round to it, was a description of Walsh's obsession with outing the truth, and what the truth really was.
That may sound that my expectations were that of an arrogant diary, but what I read was something extraordinary. We now know on the surface what Armstrong did in his career, but what followed in the book is the behind-the-scenes look at the crazy web of people who doubted "Cancer Jesus", as he is called in the book.
Walsh's writing in The Sunday Times is incredible anyway, but the book is 13 years of his life boiled down to a few hundred pages, and is an insightful, brilliantly described and wonderfully written piece of exemplary sports journalism.
I commend Walsh for what he did, and the book just backs up every reason why.
Adam, Waterstones Hitchin
This stylish and quirky compendium makes the perfect gift for any keen cyclist and city break traveller. Beautifully packaged in in a slipcase, it comprises 8 city guides, full of great tips and maps for navigating your way around by bike, together with the all-essential advice on the best coffee stops! A first class resource.
Lindsey, Waterstones Macclesfield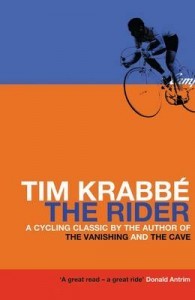 "The greater the suffering, the greater the pleasure. That is nature's payback to riders for the homage they pay her by suffering"
This semi-autobiographical novella is without a doubt the greatest fictionalized account of a bike race that is ever likely to be written. An ode to the pain and the suffering; the camaraderie and treachery; the psychology and the physiology that are the component parts of a bike race. Just like the racer conserving his energy, every word that Krabbé writes is purposeful and vital, there is nothing extra and no waste. A bike racer will identify with the desire to suffer and to win, to the non-racer this offers an insight into why a racer races.
Justin, Waterstones Piccadilly