Blog
A Shoulder To Cry On
Read Helen Callaghan's brief history of agony aunts drawn from her research for her thrilling new psychological suspense novel Dear Amy. Introduced by Waterstones Online's Sally Campbell
Helen Callaghan was born in California to British parents and has spent much of her life as a bookseller and book-buyer for Dillons and Waterstones. After reading Archaeology at Cambridge University as a mature student, Callaghan settled in the city which is where she chose to set her debut novel.
Her debut, Dear Amy, is an intelligent psychological thriller that depicts an agony aunt drawn into a sinister situation. The story circles ever closer to a grand but dilapidated country house called The Grove. The story's villain fixates on the house as a symbol of privilege; it is the house, Callaghan notes, that inspires his chilling sense of entitlement.
'Dear Amy sets up a terrific, tricky premise and then delivers the suspense thriller readers hope for - a tense plot, imaginative twists, and smart writing' Julia Heaberlin, author of previous Waterstones Thriller of the Month title Black-Eyed Susans.


When I set out to write Dear Amy, a novel in which the heroine is a part-time 'agony aunt', I knew very little about what doing such a job must entail.
In fact, my own experience of the subject was strictly limited to lounging about in my best friend's bedroom being jaded, while The Stranglers or Joy Division played on her little turntable, and we read extracts from 'Dear Marje' from the Daily Mirror or Irma Kurtz in Cosmopolitan to one another. We would then have an opinionated teenaged debate on what advice we'd give in such a situation, should anyone be astute enough to ask us for it. And if they weren't, more fool them.
We'd stumbled, as if by accident, on one of the stranger aspects of being an agony aunt, which is that you don't need any qualifications to dispense advice to strangers in the newspaper, or indeed in life. You only require sufficient chutzpah.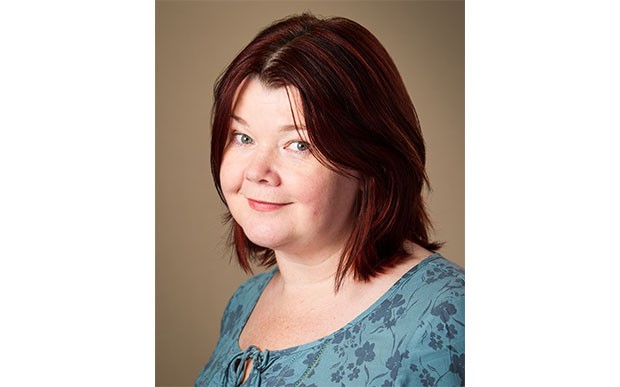 Photography: Lee Irvine


The phrase 'agony aunt' is a peculiarly English one, conjuring up the idealised image of an older, more sensible female relative you could turn to (anonymously) in your hour of need. Nevertheless, the phenomenon of an advice column is common around the world.

The earliest such column in English appeared in 1691, in the Athenian Mercury. The questions asked range from the suspiciously personal "I knew a gentlewoman who wept the first night she slept with her husband, whether was it joy, fear, or modesty that caused these tears?" to such philosophical brain-twisters as "How can a man know when he dreams or when he is really awake?" (for more about the replies from the indefatiguable guys at the Athenian Mercury (and make no mistake, they were all guys) check out this rather wonderful website).
But advice columns seem to have really taken off during the twentieth century, which is the golden age of the syndicated advice columnist. Such a column is invariably fronted by an older woman who is sympathetic but also acerbic when required. They may or may not be a real person, and such a persona usually has several people writing under that name.
The most notable examples of this kind were the rival US agony aunts, Dear Abby and Ask Ann Landers. Ann Landers was actually several people, none of whom were named Ann Landers. The last of these was an Eppie Lederer who took over the name in 1955. Her twin sister, Pauline (or "Po-Po") Phillips, not to be outdone, started the competing advice column "Dear Abby" a few months later in 1956.
To the surprise of absolutely no-one the sisters accordingly fell out over this, which must have made answering letters on sibling rivalry an uncomfortable experience for both of them.
But they both specialised in a wonderful line in snappy retorts - such as Abby's reply to a scandalised neighbour complaining that a gay couple had moved in over the road. What could "Up in Arms" do to keep up the property values in the neighbourhood? Abby's famous reply: "You could move."
Though everybody loves an advice columnist (or at the very least, loves to hate them) some demonstrably have different focuses. The modern syndicated agony aunts in the US such as Dear Prudence tend to focus more on the problems afflicting blended families, spouses and significant others, or the quarrels between friends - whereas the long-running Dear Deidre (not to be perused in an open-plan office) at the Sun in the UK has a somewhat different focus. This week's questions, according to their webpage, include "Guilty of having hot sex with my girlfriend's sister" and "My fella's threesome fantasy turned me bisexual after mind-blowing sex." (It is a peculiar but universal law of nature that all of the sex that you yourself are not personally having is "mind-blowing".)
Clearly the more risqué columns are being read for something other than a need to seek advice, but in truth, this could be said of any advice column. We read agony aunt columns for the same reason reality TV is so enticing - so we can take a glimpse into the lives and problems of others, from a safe distance.
Most of the time the problems are relatively low impact, but sometimes they can be heartbreaking, or scary, or fill you with despair at the state of humanity. An agony aunt is ultimately in a privileged position, and this is what attracted me to using one in Dear Amy. Margot, who is behind the "Dear Amy" advice column, is receiving letters from someone who Margot doesn't believe is who she claims to be. I was very drawn to this dialogue that essentially takes place while both participants are wearing masks, hidden beneath their aliases. The contrast between the anonymity of their contact and its intense intimacy seemed to me to make a great springboard for a novel, and this was the genesis of Dear Amy.
×
Download the Waterstones App
Would you like to proceed to the App store to download the Waterstones App?
Reserve online, pay on collection


Thank you for your reservation
Your order is now being processed and we have sent a confirmation email to you at
When will my order be ready to collect?
Following the initial email, you will be contacted by the shop to confirm that your item is available for collection.
Call us on or send us an email at
Unfortunately there has been a problem with your order
Please try again or alternatively you can contact your chosen shop on or send us an email at