We regret that due to the technical limitations of our site, we are unable to offer eBooks or Audio Downloads to customers outside of the UK.
For further details please read our eBooks help.
Blog
A reading antidote to World Cup fever
Couldn't care less about football? Read on to get all the Brazillian flavour without any mention of the off-side rule.
Brazil, Michael Palin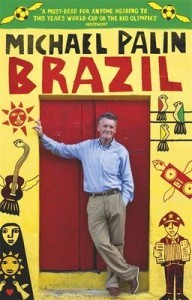 Michael Palin is to travel-writing what Gary Lineker is to the world of crisp peddling; a National treasure.
Over the past 25 years we have followed the intrepid globetrotter from the comfort of our sofas. Indeed, long before the advent of cheap flights and virtual street maps Michael Palin offered us a glimpse of some of the most far-flung corners of the world.
His most recent adventures have taken him to Brazil* where in typical Palin style he encounters everything from Yanomami tribes to beer-guzzling Germans…
*Yes, we know there are footballs on the cover, but it's Michael Palin!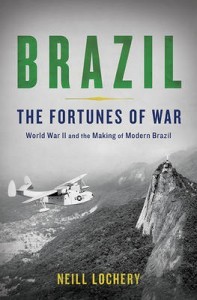 In Neill Lockery's last book Lisbon, he revealed the extraordinary, previously untold story of "neutral" Portugal's involvement in World War 2. This time, Neill turns to Brazil, uncovering the lengths by which Brazil's government were willing to exploit the countries strategic position to both the Allies and the Axis, and in doing so setting the foundations for what we now know today as modern Brazil.
A fascinating and at times unbelievable tale of diplomatic intrigue which sheds light on an untold chapter of the war.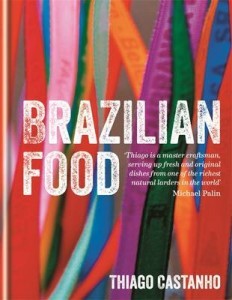 Forget undercooked sausages and charred burgers this summer, and liven up your barbie with this great cookbook.
From arroz de carreteiro to bolinho de piracui (that's fish balls to you and me), Thiago Castanho's Brazilian Food tells you all you need to know about the vibrant culinary specialities of Brazil.
The Alchemist is one of those books you kind of have to read when you start life as a bookseller, as there are only so many times you can hear "what do you mean, you've never read it?!" from bemused customers. Indeed, for a long time I was convinced that Signor Coelho was purposefully sending his followers to the first floor of the Oxford Street Plaza shop. However, my fears of a personal vendetta were unfounded… The Alchemist really has been read by everyone on the planet - well 65 million people, making Paulo Brazil's biggest literary export.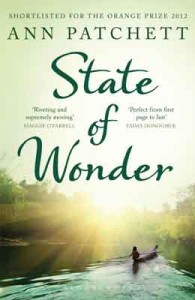 Oh yes, this is my kind of book. The search for a wonder fertility drug deep within the Brazilian rainforest is the setting, but we get much more than this. The drug company funding the research is looking for results to tell its shareholders, but the lead scientist Dr. Swenson is rather elusive. When the first person sent to find her is reported dead his colleague Marina reluctantly agrees to follow in his footsteps to seek out the truth…This is a fabulous book, a little bit dystopian, a lot thriller, and a careful exploration of what makes a person who they are. The ending is climactic, and for me unexpected. So good I didn't want it to end.
Jane, at Waterstones Watford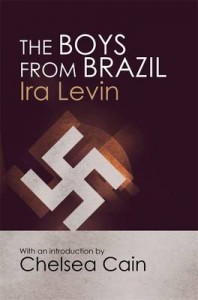 Some of you may remember a rather dated film version of this with Gregory Peck in dodgy makeup, but believe me the book is much better. Ira Levin's story of Josef Mengele trying to restore the Third Reich is in old fashioned parlance a real page-turner.
Brasyl, Ian McDonald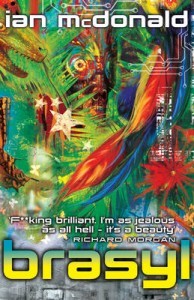 The favelas of Rio and Sao Paulo have long been associated with tales of rags to riches, however I think it's fair to say that very few of these tales deal with quantum computers, 18th century psychopathic Jesuits and time-altering frogs, but thankfully Brasyl does. Nominated for both the Nebula and Hugo Awards, and winner of the British Science Fiction Award for best novel in 2008, Brasyl slips and slides through 3 alternative universes spanning 300 years. Exhilarating, cinematic and original, Oh and did we mention the frogs? *Warning!* This novel does contain football references, but we're willing to compromise because of the time-altering frogs.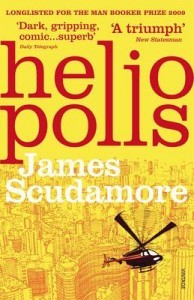 Longlisted for the Man Booker prize in 2009 (the year Hilary Mantel's Wolf Hall won), Heliopolis is a dark and disturbing tale of one man's transformation from slum dweller to high-flyer. The real star of the book though is the sprawling metropolis of São Paulo, which is captured perfectly, warts'n'all, upon the page.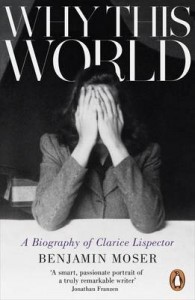 With her eccentric reputation ("the great witch of Brazilian literature") and innovative writing style ("she looked like Marlene Dietrich and wrote like Virginia Woolf"), Clarice Lispector is widely regarded as one of the most important Brazilian authors of the 20th century. But how did a Ukrainian refugee with a penchant for the surreal come to be one of Brazil's best loved writers?
Benjamin Moser's beautifully crafted biography chronicles Clarice's turbulent beginnings in war torn Ukraine up until her death in 1977, and is a fitting tribute to one of Brazil's most original voices.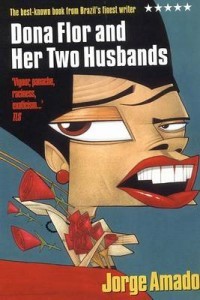 Considered one of Latin America's most renowned writers, Jorge Amado's Dona Flor is undoubtedly Brazil's greatest modern comic novel. Fabulously funny and erotic, this book is bawdy, brilliant and wonderfully human. Full of unexpected delights and a heady flavour of Brazil!
Cat, at Waterstones Putney
Written by political activist, playwright, musician and poet, Chico Buarque, Spilt Milk manages to capture in less than 200 pages over 100 years of Brazilian history.
Our tour guide for the duration of the novel, rambling centenarian Eulalio, recalls from the confines of his death bed his life, losses and loves, in a series of interweaving stories, accumulating in a vivid portrait of a country still at odds with its complicated past.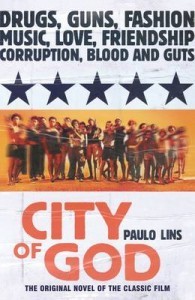 The TV will be full of the bright, brash Rio of the Copacabanaand Sugar Loaf Mountain, but for a slice of the desperate lives of the many, Paulo Lin's City of God is a must read. Based on true stories of favela life, this is the original book that was made into the ground-breaking film.