Blog
A Classic, Pure Shape
Tessa Hadley, author of our Fiction Book of The Month The Past, is a Literature and Creative Writing tutor at Bath Spa University and a regular contributor to the London Review of Books. Coming to novel-writing relatively late in her career, she has since authored five highly-acclaimed novels and two short stories collections. Popular among fellow authors, Hadley's work has been likened to that of Elizabeth Bowen, Anne Tyler and Alice Munro. 'Tessa Hadley recruits admirers with each book. She writes with authority, and with delicacy: she explores nuance, but speaks plainly; she is one of those writers a reader trusts' (Hilary Mantel).
My novel Clever Girl covered almost fifty years of a woman's life, from her childhood to her middle age. And I think that in reaction to the exhilaration of writing across that great span, when I'd finished Clever Girl I wanted to do something which worked in the opposite way – a tight novel, which all took place inside a matter of a few weeks in one summer in the recent past. Clever Girl was a city novel, and The Past would be set in the country. At first that was my whole idea: that there would be no treatment directly of any time period outside the three weeks of that summer. It's a classic novel form, or perhaps it's almost like a play: assemble in one place a cast of characters closely bound together inside a family by love and resentment and history, then drop in a couple of outsiders whose arrival will change everything. There was something delicious at first in imagining this very classic, pure shape.
Image (c) Mark Vessey
Once I'd found in my mind the right elegantly shabby old rectory in the west country for them to gather in, and made the house part of their family history – their grandfather was the minster there - the characters seemed to suggest themselves with a gratifying naturalness. There would be three middle-aged sisters and a brother, accompanied by various children, and haunted – though not literally, nothing supernatural – by their beloved mother who died when they were teenagers. The two older sisters, Harriet and Alice, were childless, but Alice would arrive with the twenty-year old son of her ex-boyfriend, Kasim. Fran the youngest sibling would have two children, Ivy ad Arthur, and the children would carry their own part of the story, make their own dark discoveries in the woods. Roland would come with his sixteen-year-old daughter Molly, as well as his new, third wife, an Argentinian lawyer, Pilar. Pilar and Kasim are the disturbers of the family peace. Roland's sisters won't like his new wife, and Kasim of course must have designs upon Molly - Molly who is to be maddening, exquisite, and childlike: either vacant or impenetrably deep.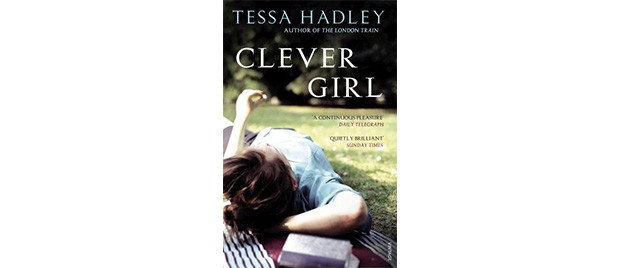 Yet actually I think the novel began with a single scene, before I knew any of these other things about it. I don't know where that vision came from: in my mind's eye it was vivid as a film, perhaps a black and white film, Bergman. When the visions come with that force you know you have to be obedient to them. The pivotal moment of the novel, then, is when inadvertently the oldest sister Harriet overhears and half sees, through an open bedroom door, her brother making love to his new wife. Harriet hasn't really ever taken sex very seriously. She's led a dedicated, self-sacrificing life, first of all in revolutionary politics and latterly in working with refugees. She's thought that sex was just a part of life, alongside other parts, which you could put aside. Now this awkward accident, which ought to be just slightly embarrassing, or funny, opens up something devastating in her: gulfs of loss, and of desiring. Too late? She doesn't know if it's too late. In the rest of the novel we're witness to her belated passion unfolding to its end.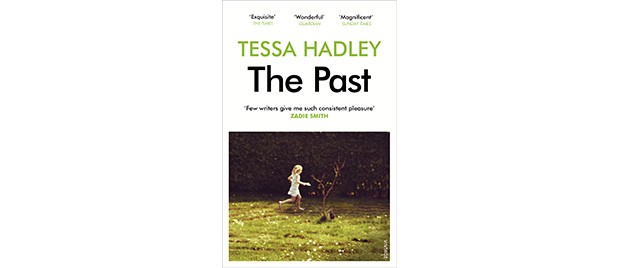 But at a certain point while I was writing The Past (and it didn't have its title then), I felt something was wrong in the shape and structure of the novel. The fabric of the story needed lifting up somewhere; it needed contrast, needed some differently-textured element to support its present. I had a few uneasy weeks, worrying about this, that the whole thing might feel too flat; then I realised all at once that there really was no reason for holding back the power of their dead mother, Jill. I had always imagined Jill's absence presiding over the novel. But she had grown so strongly in my imagination – she had more force, in a way, more than any of her children – that she demanded her own living space, wanted to be present as more than a dead shade. All of a sudden it seemed obvious that the novel ought to dip back into its past (and then I had my title). We ought to be able to feel Jill in all the pride of her young life as a woman, mother, daughter – with no hint of her illness to come. And excitedly when I did my sums I realised that she could have been at that pinnacle somewhere around May 1968, that crucial moment in the formation of our present. It was just as if I'd planned it. And in the same moment of recognition other hidden elements of the family story came to me, secrets concealed inside that past - just as if they'd been waiting there all along, for me to discover them.
×
Download the Waterstones App
Would you like to proceed to the App store to download the Waterstones App?
Reserve online, pay on collection


Thank you for your reservation
Your order is now being processed and we have sent a confirmation email to you at
When will my order be ready to collect?
Following the initial email, you will be contacted by the shop to confirm that your item is available for collection.
Call us on or send us an email at
Unfortunately there has been a problem with your order
Please try again or alternatively you can contact your chosen shop on or send us an email at