We regret that due to the technical limitations of our site, we are unable to offer eBooks or Audio Downloads to customers outside of the UK.
For further details please read our eBooks help.
Blog
A 2014 Eisner Award Winners Reading List
Whether you're a long-time comic-lover, or someone who vaguely remembers that Batman began in comics-form, the winners of the 2014 Eisner Awards include titles for every taste.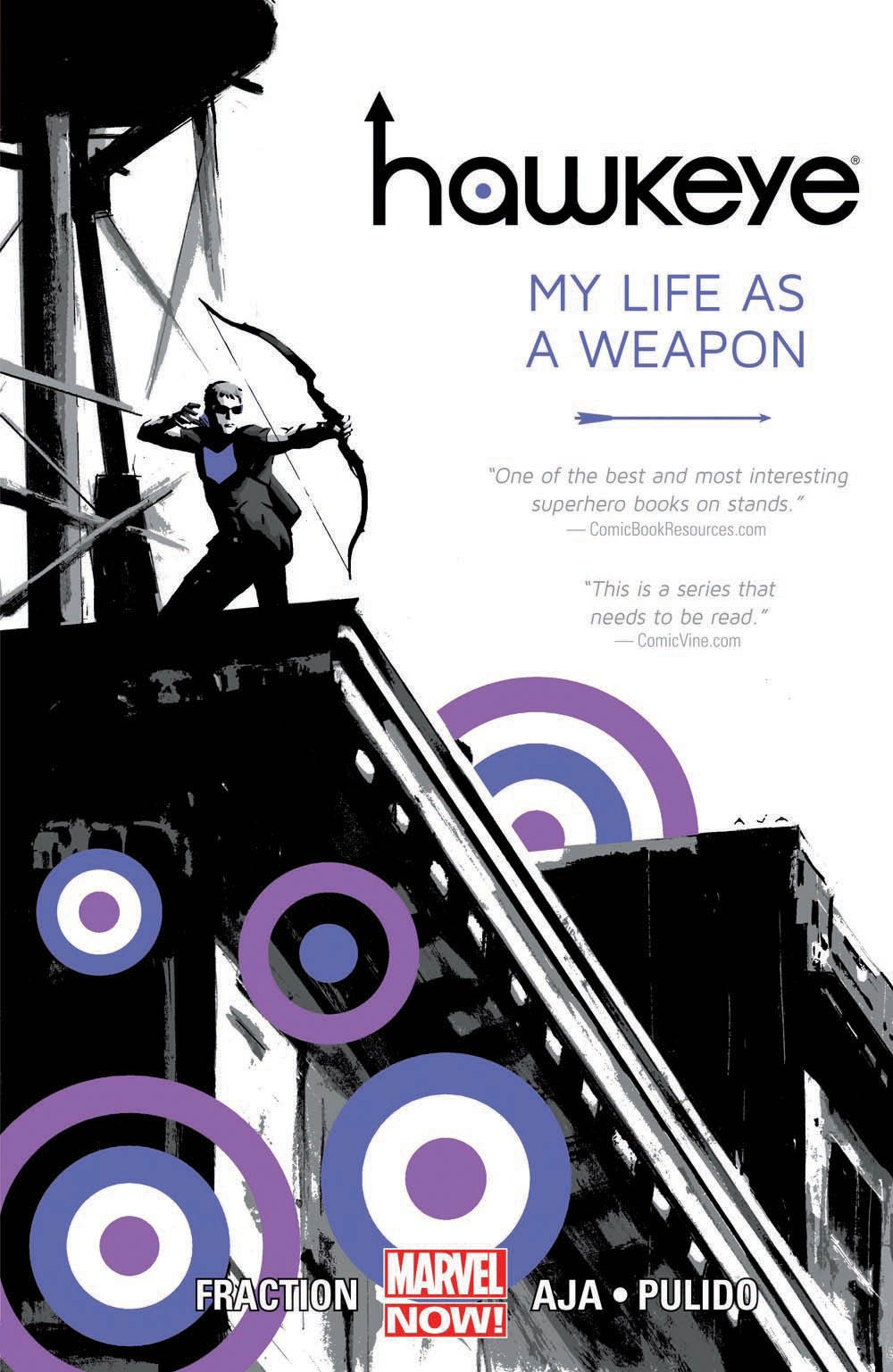 The Will Eisner Comic Book Industry Awards (AKA the Eisner Awards) began in 1988 to reward creative achievements in American comic books. They're named for Will Eisner, creator of The Spirit, and give prizes for everything from "Best Single Issue" to "Best Cover Artist" (both of which were won by issues of Hawkeye, seen above). So here's a list to whet your palate--if you're not grabbing for an issue of something or other by the end of it, we haven't done our jobs.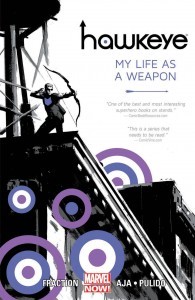 As seen above, and now below--but it's good enough to deserve two spots on our list. Winning for "Best Cover Artist" (David Aja) and "Best Single Issue" (Hawkeye #11 Pizza Is My Business), our site might say it best: 'Matt Fraction pens a Hawkeye thriller that spans the globe...and the darkest parts of Hawkeye's mind. Barton and Bishop mean double the Hawkeye and double the trouble...and stealing from the rich never looked so good.' Indeed.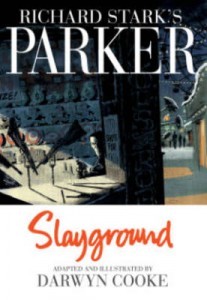 Snagging the award for "Best Lettering" (Darwyn Cooke) and "Best Adaptation From Another Medium", these graphic novels are just that--adaptations of the classic Parker novels by Donald E. Westlake (AKA Richard Starke). Fans of gritty, in-your-face crime novels will love the look and feel of the series that don't take away from the original Westlake novels. (And if you need more, Parker: Hunter is another in the series worth checking out.)
Published with an eye toward the teenage crowd, Battling Boy won "Best Publication For Teens" with good reason. It's one kid vs. an entire world of monsters that swallow children into their shadowy underworld--and if that's not enough for you, Hollywood's (apparently) in talks to turn it into a movie. We all know the book's always better...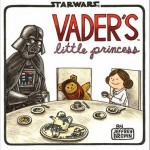 Sure, first there was Darth Vader and Son, but who could forget the other sibling of the Star Wars series? Enter Princess Leia, who helped to snag "Best Humor Publication" with this cute-but-funny take on Darth Vader as a dad. Fans of the series will be especially smitten, but it's a fun one for those with even the basest knowledge of it.
Saga by Brian K. Vaughan and Fiona Staples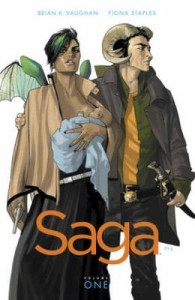 This is a giant favourite for quite a few of us in Waterstones' head office, and it's obviously gained traction elsewhere--it won "Best Writer" (Brian K. Vaughan), "Best Painter/Multimedia Artist" (Fiona Staples), and "Best Continuing Series" this year. And with a 4.9 out of 5 stars on our website, it's a series that consistently comes with the phrase, "Highly recommended."
Itty Bitty Hellboy by Art Baltazar, Scott Allie, and Franco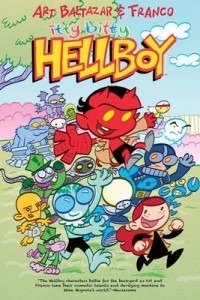 This one's for the kids--though you don't have to be one to love it. Winning "Best Publication For Early Readers", this fun take on the Hellboy series gives one of comics' most iconic characters a cute makeover...while making way for storylines that never disappoint.
Sex Criminals by Chip Zdarsky and Matt Fraction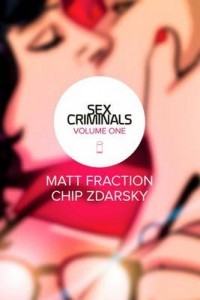 There's a reason this has a 4.4 out of 5 star-rating on our site--and it's reflected by its "Best New Series" win. We'll let the Waterstones reviewers tell it like it is: "Sex Criminals' creators have managed to create an original narrative with witty, engaging dialogue and glossy, alluring artwork to complement the bonkers, yet captivating, storyline." This series is on the more NSFW (Not Safe For Work) side of the fence, but it's one you won't forget.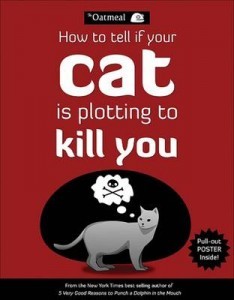 The Oatmeal isn't so much an author as an experience--the website's comics are all as dysfunctional as they are knowing, and it's drawn, written, and completely created by Matthew Inman. It won "Best Digital Comic" this year, a nod to the value of the comics Inman creates, and How To Tell If Your Cat is Plotting To Kill You is as good a start into the hilarity as any.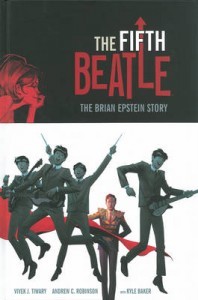 For fans of the still-loved boy band, music history, or just great storytelling, this one's a don't-miss. Brian Epstein was The Beatles' manager, discoverer, and driving force behind their success. The graphic novel won "Best Reality-Based Work", following Epstein's Beatles-based story as he struggled with his sexuality in a time when being gay was criminalized, as well as drug addictions.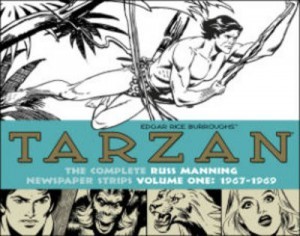 This one's for those who read the Tarzan newspaper strip as a kid (or discovered them as an adult). Russ Manning took Edgar Rice Burrough's vision of the vine-swinging wild man and gave him a face--and this "Best Archival Collection"-winning set gives us that again.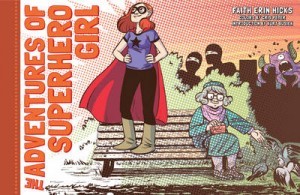 Winning "Best Publication For Kids", this superhero comic began as a strip in a Halifax newspaper. Following a superhero trying to make it big in the big city, it's one that will make it big with kids who love superheroes (but have parents who don't like too much violence).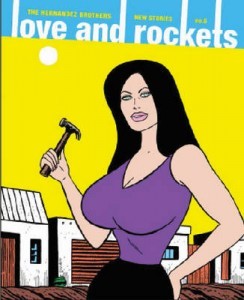 It won not only "Best Short Story" (for one of the stories you'll find inside Volume 6), but "Best Writer/Artist" as well for this volume of the Love and Rockets series. This was one of the first comic books in the alternative comics movement in the 1980s and revolves around a cast of characters in the fictional Mexican city of Palomar. With a magical reality-feel, it's one for fans of fantastical reality stories.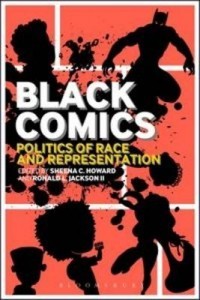 Okay, so this one's not really a comic per se, but it revolves around the medium in its every stage: superhero comics, comic books, graphic novels, and 20th/21st century comic strips. More specifically, it takes a look at the ways in which black comic artists have grappled with themes in what they create, including the black experience, politics, and sexual identity. It won for "Best Scholarly/Academic Work"--and it does its job.