Blog
12 Compelling Diary Entries from a Writer You've Never Heard Of
Simon Garfield is an author and journalist who has been publishing works of non-fiction for thirty years. His bestselling
On The Map
allowed armchair explorers to travel through the paradoxically illuminating and illusory world of map-making. He was awarded the Somerset Maugham Prize for his 1994 work The End Of Innocence: Britain in the Time of Aids.
Jean Lucey Pratt kept a meticulous journal in secret for sixty years from 1925- 1985. Her candid and lyrical observations shed light on mid-twentieth century life and a time of great social turmoil. Garfield has edited her numerous notebooks down to one fascinating volume titled
A Notable Woman
. Here he shares twelve highlights.
In 1925, at the age of 15, a girl named Jean Lucey Pratt began writing a diary. She lived in Wembley, her mother had just died, her dad was an architect, she was hopeless at tennis, she fell in love every 20 minutes, and most of the people she fell in love with did not fall in love with her. And then she had 60 more years in which she noted down every ambition, success, failure and emotion. She trained as an architect and a journalist, lived in the West End and Hampstead, but most of her years were spent running a bookshop in Buckinghamshire. Her best writing was captured in the evenings and weekends in her journals.
She kept up her diary until just a few weeks before her death in the 1980s. Her words filled almost 50 Woolworth's exercise books, and she wrote well over a million words. It was my pleasure to edit them into a book called A Notable Woman, just out in paperback. There are so many wonderful entries, and here's just a tiny sampling from the first half.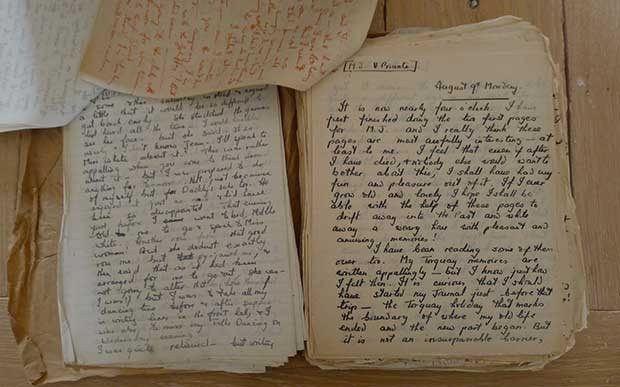 Saturday, 18 April 1925

Anyway, who was my next beau?
The next one was a choir boy at St Peter's. I used to make eyes at him each Sunday and we used to giggle like mad. He was quite good looking with fair hair and pale, rather deceitful blue eyes. At the beginning of the September term I suddenly realised how idiotic it was so I left off looking at him. He was rather hurt at first I think, but he soon recovered and he makes eyes at Barbara Tox and Gwen Smith now.
Sunday, 6 May 1928
I mustn't fall in love with someone at the Tennis Club. On no account will I be made to look a fool. Oh, he wears such wonderfully creased flannels…
Temple Silvester has just passed, and I can't imagine who it was with him. One of the girls in an awful red frock with the Alsatian.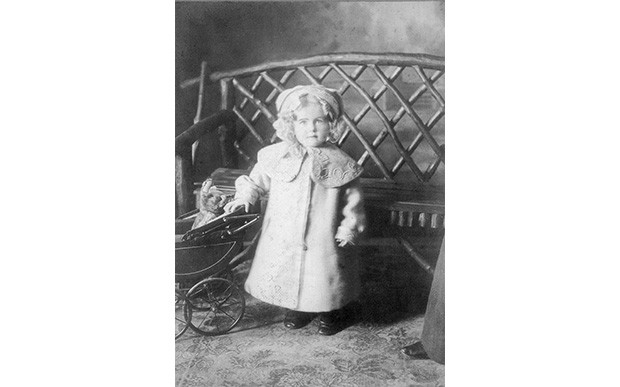 Monday, 2 June 1930
I have the inferiority complex, the hump and indigestion and a few other things. Yesterday Joan Hughes beat me 6–0 6–0 in the Open Singles. I know she's good, but damn it all – not a single game! And after my prayers and that gay, calm confidence I instilled into myself. If I think of it too much I find myself asking absurd and desperate questions. Is there a God? Does he care or hear us?
Friday, 25 November 1933
As I walked down Tottenham Court Road tonight I again realised what a marvellous time I had had at college, how dear and familiar London had grown, and what memories each part brought back. Teas at the Criterion, Swan & Edgar, the Arts Club where I lunched with Gus and his mother for the first time, the delicious sensation of being well–groomed just after a visit to that hairdressers in Dover Street, Harrods where I once lunched alone off Welsh rarebit, all the theatres in Shaftesbury Ave, the nights we have queued for pit or gallery, the strange snack bar somewhere off it where Gus and I once had the most marvelous waffles, the Coventry Street Corner House at 3 o'clock in the morning, teas at Boots, Regent St by bus and on foot and in a Daimler, the gramophone shops where Gus and I have listened to many records, Charing X Rd, its books and News Theatre and Doctor's Pills.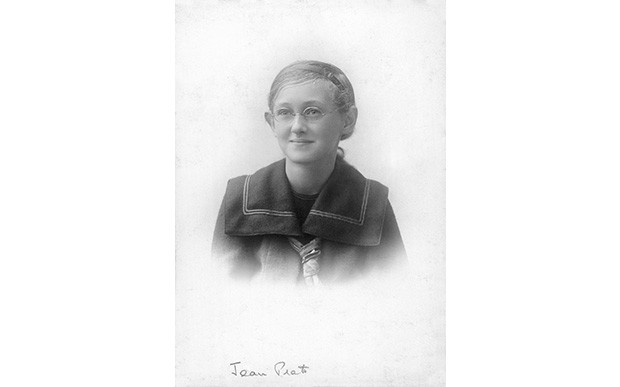 Wednesday, 16 September 1936

From The Sunday Times . . . am gratified that I heard this story weeks ago:
'There is this story, which is enjoying great popularity in Berlin. A lion escaped from a menagerie and arrived at a crowded restaurant in the dinner hour. Everybody fled in terror except one little man, who refused to move until the lion was near to him, when he took up a sharp knife and cut its throat. A newspaper reporter, who saw the affair from a doorway, rushed up and congratulated him "on the bravest deed I have ever seen," and promised a full report in his paper the next morning. "May I have your name, please?" "Certainly," replied the hero. "My name is Israel Epstein." The journalist lifted his eyebrows and walked away. Next morning the following headline appeared: "Cowardly Jew attacks defenceless lion." '
Friday, 27 August 1937
There was peace in Hampstead this afternoon as I walked up Willow Road, Flask Walk and Heath Street. People passing quietly about their business, children playing, old women walking their dogs, cats in the gutters. A cool afternoon, the sky a far, faint tremulous blue, fishes along the edges of the ponds, and I have never seen reflections in the water so clear and still. We shall remember such days with longing.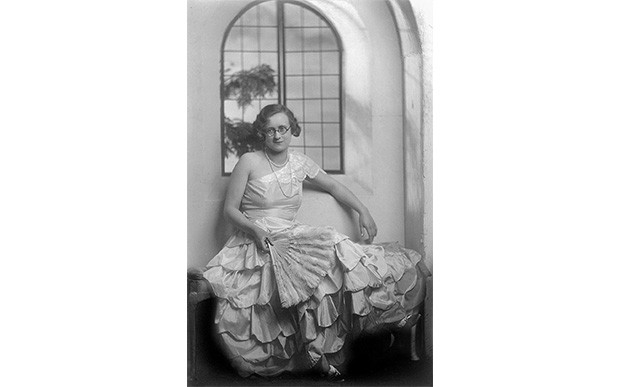 Monday, 28 August 1939
I had been telling myself after reading the Statesman's leader that although a war would smash my life and the lives of thousands like me, it might release those of millions. The last one hastened the emancipation of women, broke down much class prejudice, and swept away much stupid social etiquette. Life is more democratic than it was, although class friction continues. So perhaps a war might benefit mankind more than the terror and idea of it will let us see.
I stand to lose everything – my money, my house, my treasured belongings. Many of my friends may be killed or badly injured. I may be killed, and that would be the easiest solution. What I dread most is physical pain. Spiritual torture I believe I could now endure or learn to endure.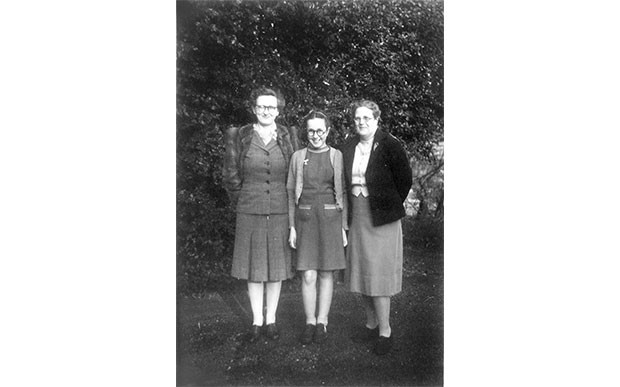 Sunday, 14 July 1940
Tea is now rationed to 2ozs. Next week total allowance of butter and marg to be 7ozs. Green Line and country buses are to have women conductors. Bevin is to present a scheme for women, including the middle-classes, to relieve hard-pressed regulars in factories, and if this comes about I might volunteer. I have started the Home Nursing course and begin more First Aid on Monday.
The South Bucks anti-gas instructress is a terrifyingly efficient person. She is slim, trim and precise with a very upper-class manner. Her complexion is shocking – she looks as though she is worked to death. Some of our First Aid unit are going in for their anti-gas exam and were put through their gas drill the other night. When everyone's gas mask had been properly fitted and tested we were shepherded into a gas-filled cell. The masks are certainly good, even the civilian one I have that has been dumped and bumped about enough this past year and not once cleaned. We tested for gas, i.e. took a deep breath, thrust two fingers into the side of our mask and 'pecked' thrice. Eyeballs began to prick at once. Just before we came out we ripped off our masks and took a lungful – and rushed out weeping. It was a harmless experience.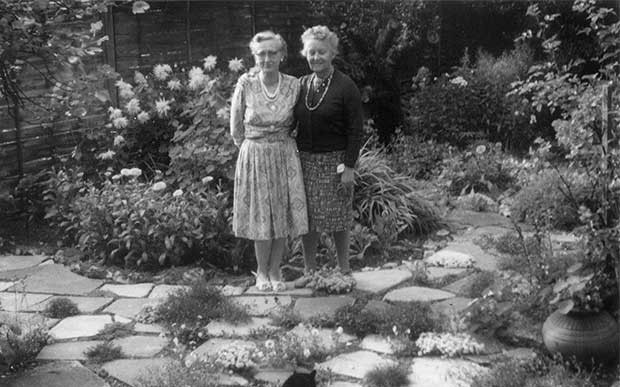 Monday, 16 July 1940

Am grateful for what I have now. I thank God sincerely for my cottage comforts, the garden, the cats, my books and food and clothes and health and the long, quiet nights. But how can I sit in my solitary peace writing 'The Confessions of an Old Maid' when the world is being shaken and shattered around me? I want to be in contact with life when the old order crumbles, I want to be in at death, part of suffering, growing humanity, not a dry isolated speck in security.
Sunday, 8 June 1941
Now I can record it – the death of an Old Maid. The experience has been Pleasant and Unpleasant, and I am now exhausted. I don't regret the experience one atom. But I think there is something wrong with me physically. He, obviously, wore himself out with anticipation – those long, incredibly detailed letters, that emphasis to 'working up' to the crisis, his anxiety that I should be properly thrilled.
There was I, 31 and a virgin and likely to remain so unless I grabbed at the very next opportunity. Vanity thy name is Jean Pratt. He gets hugely worked up at the thought of me and when he kisses me, but fails to get me into a sufficiently responsive state for the big moment…
I am a little worried as to how much the neighbours have over- heard! He has a peculiarly penetrating voice and talks about lovemaking with almost as much restraint as he writes of it in his letters. One story he told me I enjoyed immensely. It was written by Alec Waugh. A young girl after the first experience remarked, 'Well, if that's Divine Love it's given me a pain in the stomach.' Which is exactly how I feel.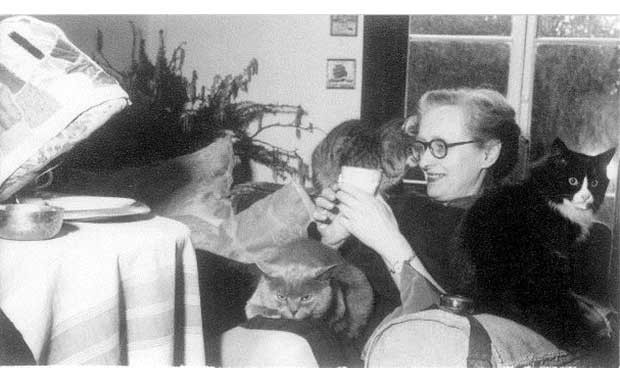 Friday, 4 May 1945
The war is over. I cry a little. I think of my dearest friends, my stepmother, my brother in Egypt, of those men in the fighting services I have known – and I wish I had taken a more active part; it is too late now. But it is not too late to take part in the new fight ahead. I am not moved to rush out tomorrow and wave a Union Jack in the village high street. I think it is a good sign that people are saying universally, 'Our troubles are just beginning,' because it would be idiotic to assume they are over with the end of hostilities.
I stood with my hand on the radio switch listening to the National Anthem and to the voices of a thousand, thousand ghosts.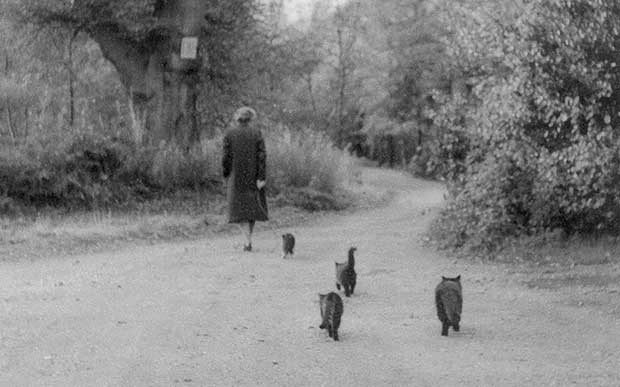 Tuesday, 8 May VE Day

I want desperately for someone to ring me up and ask me to share in the day's celebrations.
Here I sit with so much to give, longing to share what I have, and knowing that I as always will have to make the first move. I would like to see the cottage (the sitting room now so bright after its spring clean) full of happy people this evening.
The dance music, the happy voices that come with it, the sound of happy people dancing – their cheers and applause only increase the agony. God, I am lonely, lonely. I want to be in all this somewhere celebrating with happy people. Forgotten. Not very much wanted by anyone. All my life this has gone on. I have built up pretences and found ways of escape, but here is a moment where the truth faces me and I cannot avoid it. And with it the constant feeling of guilt: you pay now at times such as this for your cowardice and selfishness, you get out of life what you put into it.
I don't think I can endure listening to the Victory Night ball at Covent Garden much longer. I can hear people saying casually, 'What – all alone? Doing nothing on Victory night?'
[Editor's note: She cheers up considerably in the coming years…]
A Notable Woman: The Romantic Journals of Jean Lucey Pratt edited by Simon Garfield is available now in paperback.

Simon Garfield will be joined by a special guest to read and talk about the journals at Waterstones Hampstead on Tuesday 31 May at 7pm.
×
Download the Waterstones App
Would you like to proceed to the App store to download the Waterstones App?
Reserve online, pay on collection


Thank you for your reservation
Your order is now being processed and we have sent a confirmation email to you at
When will my order be ready to collect?
Following the initial email, you will be contacted by the shop to confirm that your item is available for collection.
Call us on or send us an email at
Unfortunately there has been a problem with your order
Please try again or alternatively you can contact your chosen shop on or send us an email at