We use cookies to give you the best possible experience on our site. By continuing to use the site you agree to our use of cookies. Find out more.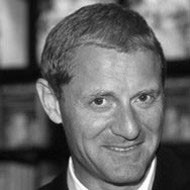 Sir Andrew Motion
Poet laureate, poet and literary biographer par excellence...
26/10/1952 -
Sir Andrew Motion biography and information
Professor Andrew Motion was born in London, and read English at University College, Oxford. He taught English at the University of Hull (1976-81) where he met the poet Philip Larkin. He was editor of Poetry Review (1981-83) and was Poetry Editor and Editorial Director at London publishers Chatto and Windus (1983-89). He succeeded Malcolm Bradbury as Professor of Creative Writing at the University of East Anglia and is a Fellow of the Royal Society of Literature. He has been Chairman of the Arts Council of England's Literature Panel since 1996. An acclaimed poet (and champion of poetry), critic, biographer and lecturer, Andrew Motion became Poet Laureate in 1999, succeeding Ted Hughes.
He was awarded the Newdigate Prize at Oxford for his poem Inland, included in his first collection of poems, The Pleasure Steamers, published in 1977. His poetry collections include Independence; Secret Narratives ; Dangerous Play: Poems 1974-1984, which won the Mail on Sunday/John Llewellyn Rhys Prize; Natural Causes, which won the Dylan Thomas Award; The Price of Everything; Salt Water and Selected Poems 1976-1997.
Andrew Motion is also the author of several acclaimed biographies including The Lamberts: George, Constant and Kit; Philip Larkin: A Writer's Life; a life of John Keats published in 1997; and Wainewright the Poisoner (2000), an account of the life of Thomas Wainewright, critic, forger, painter and suspected murderer.
Book and writing awards
Somerset Maugham Award 1986(The Lamberts: George, Constant and Kit); Whitbread Biography Award 1994 (Philip Larkin: A Writer's Life); Knighthood 2009
Similar authors to Andrew Motion
Books by Sir Andrew Motion