We use cookies to give you the best possible experience on our site. By continuing to use the site you agree to our use of cookies. Find out more.
We regret that due to the technical limitations of our site, we are unable to offer eBooks or Audio Downloads to customers outside of the UK.
For further details please read our eBooks help.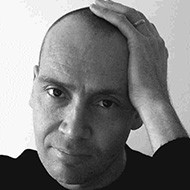 Simon Beckett
Sheffield-born crime writer, who is popular across Europe as well as in the UK.
20/04/1960 -
Simon Beckett is a Sheffield-based crime writer who, while having modest success in the UK, is hugely popular across Europe.
His series featuring forensic anthropologist Dr. David Hunter has sold millions of copies worldwide, particularly in Germany.
Beckett worked as a journalist for years--an assignment took him to the University of Tennessee Anthropological Research Facility (nicknamed the "Body Farm"), where he was inspired to take up writing novels.
Before journalism, he earned a Master of Arts degree in English, taught in Spain and played the bongos in several bands.
Similar authors to Simon Beckett
By the author
We're talking about...
Posted on 28th Apr, 2013
Original Skin is the recently published follow up to crime writer David Mark's Dark Winter, and sees the return of DS Aector McAvoy. Here he talks about his previous life as a crime journalist and how the truth bleeds into his fiction...