We use cookies to give you the best possible experience on our site. By continuing to use the site you agree to our use of cookies. Find out more.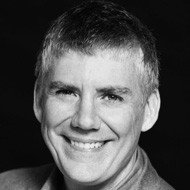 Rick Riordan
Author of Percy Jackson and The Kane Chronicles...
Rick Riordan biography and information
Although his list of work is diverse, Riordan is better known for melding modern children's adventure stories with mythical pantheons.
His three series,

Percy Jackson & the Olympians

,

The Heroes of Olympus

and

The Kane Chronicles

are set in the same collective universe in which characters interact with Greek, Roman and Egyptian demigods.
Percy Jackson and the Olympians
Kane Chronicles
The Red Pyramid (2010)
The Throne of Fire (2011)
The Serpent's Shadow (2012)
Heroes of Olympus
Book and writing awards
Mark Twain Award 2008 (The Lightning Thief), Mark Twain Award 2009 (The Sea of Monsters), Children's Choice Book Awards: Author of the Year 2011 and Milner Award for Percy Jackson and the Olympians series 2011.
Similar authors to Rick Riordan
We're talking about...
Posted on 1st Mar, 2014 by Guest contributor
Authors of our Children's Book of the Month, Anne Plichota and Cendrine Wolf tells us why they love to write fantasy...