We use cookies to give you the best possible experience on our site. By continuing to use the site you agree to our use of cookies. Find out more.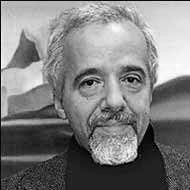 Paulo Coelho
One of the top-ten bestselling authors in the world.
24/08/1947 -
Paulo Coelho biography and information
Paulo Coelho is a Brazilian novelist, and one of the most popular authors in the world. His novel, The Alchemist, has been translated into over 80 languages and sold over 65 million copies. In total, he has sold over 150 million books around the world.
Coelho had wanted to be a writer since he was young but pressure from his parents prevented him from fully following his dream. He worked as a theatre director and actor, lyricist and journalist before finally dedicating his time to writing. He came to the decision after walking the 500-mile Road of Santiago de Compostela, the experience of which he documented in his autobiographical novel, The Pilgrimage.
Coelho wrote The Alchemist in 1987, publishing it through a small Brazilian publishing house which printed less than a thousand copies. He later found a larger publishing house which, after the success of his novel Brida, allowed The Alchemist to become a bestseller.
Coelho is the most successful Portuguese language author.
Similar authors to Paulo Coelho
We're talking about...
Posted on 15th Jun, 2014 by Kerry Meech
Couldn't care less about football? Read on to get all the Brazillian flavour without any mention of the off-side rule.