We use cookies to give you the best possible experience on our site. By continuing to use the site you agree to our use of cookies. Find out more.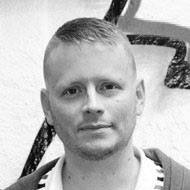 Patrick Ness
The Knife of Never being able to put down his books...
17/10/1971 -
Patrick Ness biography and information
Patrick Ness (born October 17, 1971) is an American-born British author, journalist and lecturer who lives in London. Ness was born in the U.S on Fort Belvoir army base, near Alexandria, Virginia, where his father was a drill sergeant in the US Army. They moved to Hawaii, where Ness lived until he was six, then spent the next ten years in Washington state, before moving to Los Angeles. Ness studied English Literature at the University of Southern California. He is best known for his books for young adults, including the Chaos Walking trilogy and his novel A Monster Calls.
Ness taught creative writing at Oxford University and has written and reviewed for The Daily Telegraph, The Times Literary Supplement, The Sunday Telegraph and The Guardian. According to news coverage, Ness "turned to children's fiction after he had the idea for a world where it is impossible to escape information overload, and knew it was right for teenagers."
Patrick Ness' books address issues that speak to teenagers in a way that is personal to modern day and age, focusing primarily on the availability of information to young adults and how it can change our perception of the real world. This theme is shown in his Chaos Walking trilogy and More Than This, released in September 2013.
His first novel, The Knife of Never Letting Go, won the annual Guardian Children's Fiction Prize, a once-in-a-lifetime book award judged by a panel of British children's writers. The Ask and the Answer and Monsters of Men were sequels to The Knife; jointly they are called the "Chaos Walking trilogy" and The Knife has been reissued with a front cover banner "Chaos Walking: Book One". Ness has also published three short stories in the Chaos Walking universe, the prequels "The New World" and "The Wide, Wide Sea", and "Snowscape", set after the events of Monsters of Men. The short stories are available as free-to-download e-books, and have been included in the 2013 UK print editions of the novels.
Book and writing awards
The Knife of Never Letting Go won numerous awards including the Booktrust Teenage Prize, the Guardian Children's Fiction Prize, and the 2008 Tiptree Award. It was shortlisted for the Carnegie Medal The Ask and the Answer won the 2009 Costa Book Award in the children's book category. It, too, made the Carnegie shortlist. Monsters of Men won the CILIP Carnegie Medal and was shortlisted for the 2011 Arthur C. Clarke Award.
Similar authors to Patrick Ness
We're talking about...
Posted on 12th Aug, 2014 by Isabel Popple
Never meet your heroes, eh? Isabel Popple disagrees after her she spoke to Patrick Ness at last month's YALC.