We use cookies to give you the best possible experience on our site. By continuing to use the site you agree to our use of cookies. Find out more.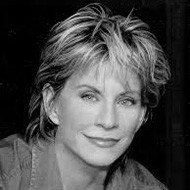 Patricia Cornwell
American crime author and creator of Dr. Kay Scarpetta...
09/06/1956 -
Patricia Cornwell biography and information
Patricia Cornwell is an American crime writer. After graduating in 1979 with a degree in English, she went on to work as a crime reporter and later spent more than six years as a computer analyst in the Office of the Chief Medical Examiner Virginia. There she witnessed hundreds of autopsies and even assisted as a 'scribe', recording the measurements of the wounds of murder victims. During that time, she also volunteered with the Richmond Police Department.
It was these experiences that inspired her to create Dr. Kay Scarpetta, a tenacious chief medical examiner who tracks serial killers with the help of a streetwise cop, Pete Marino, and an FBI profiler, Benton Wesley. The Scarpetta series has been internationally-bestselling ever since Cornwell's first novel, Postmortem. However, at her very first signing--on lunch break from the morgue--she sold no books and fielded one question from an elderly woman: she was looking for the cookbooks.
Cornwell is also the author of a series featuring Massachusetts State Investigator Win Garano that began with At Risk, as well as having written Portrait of a Killer, an in-depth look at the case of Jack the Ripper.
Cornwell lives in Boston, where she researches new techniques to include in her books. Aside from writing, she also co-founded the National Forensic Academy, created a Chair in Organic Science at Harvard, appears on CNN as a forensic consultant, and serves as a member of the Harvard-affiliated McLean Hospital's National Council, where she advocates for psychiatric research.
Book and writing awards
Edgar Award, John Creasey Memorial Award, Anthony Award and Macavity Award 1991 (Postmortem), Golder Dagger 1993 (Cruel and Unusual), British Book Awards' Crime Thriller of the Year 2008 (Book of the Dead), and the RBA International Thriller Prize 2011 (Red Mist).
Similar authors to Patricia Cornwell
Books by Patricia Cornwell
We're talking about...
Posted on 30th Jun, 2013
Has Gillian Flynn's Gone Girl left a page-turning edge-of-your-seat thriller shaped hole in your life? Cara Fielder is here to help you the perfect book to to bring back that buzz...