We use cookies to give you the best possible experience on our site. By continuing to use the site you agree to our use of cookies. Find out more.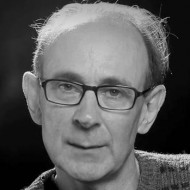 Oliver James
Clinical psychologist, documentary producer and author...
Oliver James biography and information
James followed a degree in Social Anthropology at Cambridge University (1973-6) with a psychology degree and Child Clinical Psychology training at Nottingham University (1977-9). He worked as a Research Fellow at Brunel University before joining the staff of the Cassel Hospital in Richmond as a clinical psychologist (1982-7). He published several academic papers about the organization of therapeutic communities.
He has written columns for The Sun, the Sunday Telegraph, the Sunday Express, The Independent and most recently, The Observer magazine. He also contributes regularly to the Comment page of the Guardian and has contributed articles to numerous scientific journals in recent years.
In 1997 Oliver became a household name, when during a televised interview with Peter Mandelson the MP began to cry. During this time Oliver also provided "blue skies thinking" every six weeks at lunches held by Jack Straw, then-Home Secretary.
Similar authors to Oliver James
Alain de Botton, John de Graaf