​
You are here: Authors > Michael Morpurgo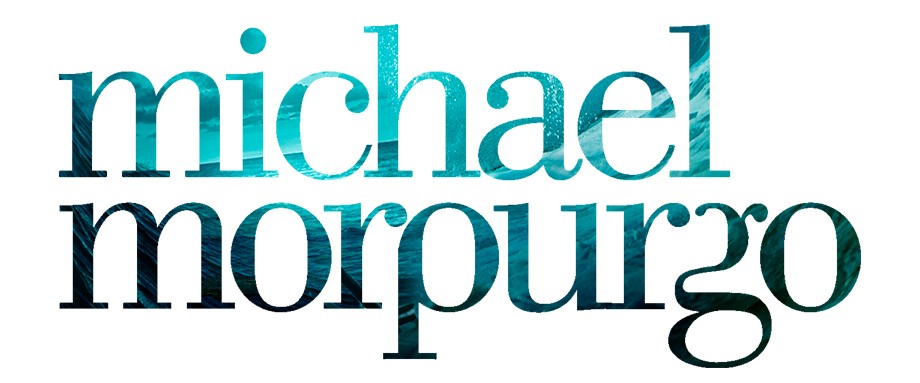 About Michael Morpurgo
Coming from a family of actors, bestselling children's author Michael Morpurgo likes to joke that were it not for a twist of fate he could have been the next George Clooney. In fact, Morpurgo's has been a life of many careers including some time in the army, heading up a charity and for many years working as a teacher where he loved to read and act out stories for the children. Finally exhausting his supply of other people's tales he decided to try his hand at writing his own.
Michael Morpurgo
The Farm Boy and the Fisher Poet
Although he began writing as a teacher, it wasn't until he and his wife Clare decided to move to Devon to establish the charity Farms for City Children that his career as an author was really established. Developed with the aim of giving inner-city children a chance to live and participate in a working farm, the charity gave Morpurgo the chance to observe first-hand the close, instructive relationship between children and animals, an experience that inspired him to write the bestselling novel, War Horse.
It was also during this time that he met the poet Ted Hughes, fishing by the river. The two became friends and collaborators, working together to establish the post of Children's Laureate which Morpurgo later held. Morpurgo recalls how when War Horse failed to win the Whitbread Prize 'he [Hughes] took me out for the day, not to console me, but to tell me that I had written a fine book, and that I would write a finer one.'
War Child to War Horse
Since then Morpurgo has gone on to write over a hundre books for children from his home in Devon including Why the Whales Came, The Butterfly Lion, Kensuke's Kingdom and The Fox and the Ghost King. In 2016 he received Action for Children's Arts' JM Barrie Award, with the chair of the award commenting that 'his work will undoubtedly, like Peter Pan, stand the test of time.'
Many of Morpurgo's novels focus on memories, lives and experiences of conflict, particularly the First and Second World Wars - most notably Private Peaceful and The Amazing Story of Adolphus Tips. Morpurgo has spoken about the impact the Second World War had on him as a child; 'I grew up,' he said, 'with the sights and sounds of what that war left behind… I'm still trying to work out why it is that we do it now, after all this time; after two world wars.'
Stage and Screen
More recently he has been instrumental in seeing his works take to the stage and screen (sometimes with the author taking a turn himself – perhaps living out that actor's ambition at last) with War Horse, My Friend Walter and Adolphus Tips being among his works experiencing a second life in performance. Never one to turn down a challenge, he's even tried his hand at writing libretti.
Now in his seventies, Morpurgo doesn't show any signs of slowing down and with more appearances on stage planned he seems to be getting into his stride. His motto is it's, 'good to be busy, stops you from getting old - at least that's what I tell myself anyway.'
Picture Books
Conker - (1987)
Jo-Jo the Melon Donkey (1987)
Colly's Barn- (1991)
Snakes and Ladders - (1994)
Blodin the Beast (1995)
The Rainbow Bear (1999)
Mairi's Mermaid - (2001)
Gentle Giant (2003)
It's a Dog's Life - (2004)
Little Albatross (2004)
Dolphin Boy (2004)
On Angel Wings (2005)
Born to Run (2006)
The Best of Times (2009)
Fox Friend (2010)
The Pied Piper of Hamelin (2011)
Out of a Rainbow (2011)
Where My Wellies Take Me (2012)
Everywhere (2012)
The Goose is Getting Fat (2013)
Mimi and the Mountain Dragon (2014)
All I Said Was... (2014)
Didn't We Have a Lovely Time!(2016)
We are Not Frogs (2016)
Younger Readers
Little Foxes (1984)
Tom's Sausage Lion (1986)
The Sandman and the Turtles (1991)
The Butterfly Lion (1996)
Black Queen (2000)
Mr Skip (2002)
Sir Gawain and the Green Knight (2004)
Three for Tea (2006)
The Kites are Flying! (2009)
Not Bad for a Bad Lad (2010)
Little Manfred (2011)
Homecoming (2012)
The Castle in the Field (2013)
Meeting Cezanne (2013)
Snug (2013)
Half a Man (2014)
Minikid (2014)
My Father is a Polar Bear (2015)
Clare and Her Captain (2015)
The Fox and the Ghost King(2016)
The Giant's Necklace(2016)
Younger Readers – Mudpuddle Series
Cockadoodle-Doo, Mr Sultana! (1998)
Cock-A-Doodle-Do (2008)
Pigs Might Fly! (2008)
Alien Invasion (2008)
Mudpuddle Farm: Six Animal Adventures (2008)
Older Readers
Friend or Foe(1974)
Long Way Home (1975)
The Nine Lives of Montezuma (1980)
War Horse(1982)
The White Horse of Zennor(1982)
Twist of Gold (1983)
Why the Whales Came (1985)
King of the Cloud Forests (1987)
My Friend Walter (1988)
Mr Nobody's Eyes (1989)
Waiting for Anya (1990)
The War of Jenkins' Ear (1993)
The Dancing Bear (1994)
The Wreck of the Zanzibar (1995)
Farm Boy (1995)
The Ghost of Grania O'Malley (1996)
Wartman (1996)
Escape from Shangri-La (1998)
Arthur, High King of Britain (1998)
Kensuke's Kingdom (1999)
From Hereabout Hill (2000)
Dear Olly (2000)
Who's a Big Bully, Then? (2000)
Billy the Kid (2000)
Toro! Toro! (2001)
Out of the Ashes (2001)
Cool! (2002)
The Last Wolf (2002)
The Sleeping Sword (2002)
Private Peaceful (2003)
The Best Christmas Present in the World (2004)
War (2005)
The Amazing Story of Adolphus Tips (2005)
I Believe in Unicorns (2005)
Singing for Mrs Pettigrew (2006)
Alone on a Wide Wide Sea (2006)
The Mozart Question (2007)
This Morning I Met a Whale (2008)
Kaspar (2008)
Running Wild (2009)
Shadow (2010)
An Elephant in the Garden (2010)
Outlaw (2012)
Sparrow (2012)
A Medal for Leroy (2012)
Island Tales (2013)
Listen to the Moon (2014)
An Eagle in the Snow (2015)
Such Stuff (2016)
Teen
Only Remembered(2014)
Anthologies and Collections
The Marble Crusher (1980)
Animal Tales (2008)
The Birthday Book (2008)
War Stories (2010)
Magic Beans: A Handful of Fairytales from the Storybag (2011)
Michael Morpurgo: Three Powerful Stories (2012)
Snow Tales (Rainbow Bear and Little Albatross) (2012)
Times of War Collection (2012)
Michael Morpurgo Collection (2012)
The Michael Morpurgo War Collection (2013)
Of Lions and Unicorns: A Lifetime of Tales from the Master Storyteller (2013)
Stories of King Arthur (2014)
Michael Morpurgo Christmas Stories (2015)
Greatest Animal Stories, Chosen(2016)
Poetry, Fairy Tale and Gift
Because a Fire Was in My Head (2001)
The Orchard Book of Aesop's Fables (2004)
Hansel and Gretel (2007)
Beauty and the Beast (2012)
A Little, Aloud, for Children (2012)
Pinocchio (2013)


Audiobooks
Classic Collection Volume 1 (2009)
Classic Collection Volume 2 (2010)
Classic Collection Volume 4 (2012)


Playscripts
Oxford Playscripts: War Horse (2009)
Morpurgo: War Plays (2012)
Private Peaceful - A Play for an Ensemble (2015)
Private Peaceful - A Play for One Actor (2015)
Learning to Read
Pocket Tales Year 4 Old Sticky (2005)
A Visit to the Farm: Band 07/Turquoise (2012)
Canon Fire (2008)
Simply reserve online and pay at the counter when you collect. Available in shop from just two hours, subject to availability.
Thank you for your reservation
Your order is now being processed and we have sent a confirmation email to you at
When will my order be ready to collect?
Following the initial email, you will be contacted by the shop to confirm that your item is available for collection.
Call us on or send us an email at
Unfortunately there has been a problem with your order
Please try again or alternatively you can contact your chosen shop on or send us an email at