We use cookies to give you the best possible experience on our site. By continuing to use the site you agree to our use of cookies. Find out more.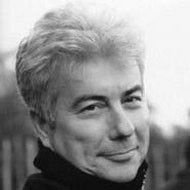 Ken Follett
Bestselling and prolific novelist known for historical thrillers.
06/06/1949 -
Ken Follett biography and information
Ken Follett made his first mark on the literary landscape with Eye of the Needle, earning him the Edgar Award for Best Novel in 1979, aged only 29.
Since then, Follett has published over 30 novels, many of which became bestsellers. In 1989 he began to change the settings of his novels drastically with Pillars of the Earth, a historical novel set against a backdrop of war and religious strife which became a bestseller in Canada, Britain and Italy. It has sold over 18 million copies to date.
From here, Follett wrote a number of historical novels: Night Over Water, A Dangerous Fortune and A Place Called Freedom before turning back to thrillers.
Edge of Eternity, the third book in the Century trilogy, finishes the story that began in Fall of Giants and continued in Winter of the World.
Similar authors to Ken Follett
We're talking about...
Posted on 10th Dec, 2014 by Waterstones
We asked our booksellers to highlight the books that are most requested by our customers.