John le Carré
One of the greatest spy novelists of all time, John le Carré's life encompassed the Cold War era, when he served as a British Intelligence Officer, through a career as a writer that spanned six decades. He is best-known for creating the quintessential spy George Smiley, the central character in his most successful novel,
Tinker Tailor Soldier Spy
.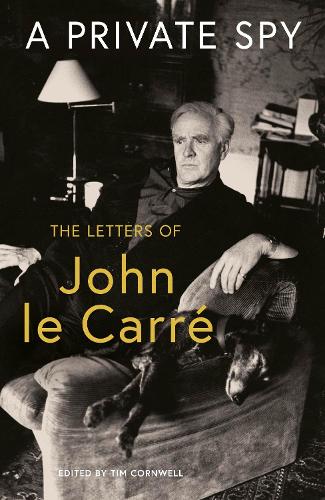 Hardback
Usually dispatched within 48 hours
Spanning 75 years of the celebrated espionage novelist's eventful life - and covering topics as wide-ranging as his relationship with his fraudulent father and his observations on leading political figures - this enthralling collection of John le Carré's letters reveals a playful, intelligent and unfailingly eloquent individual.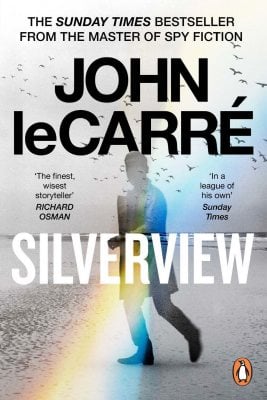 Paperback
Usually dispatched within 48 hours
Characteristically taut and incisively written, the final completed novel from the unassailable master of espionage finds an independent bookshop owner caught between the sinister attentions of a Polish emigré and the dogged suspicions of a British spy chief.
George Smiley - The Spy Who Came in From the Cold
The complete series of novels featuring the figurehead of fictional cold-war espionage, George Smiley.
---
CD Audiobooks
Le Carré's novels are brought to life in this collection of full-cast dramatisations, featuring the award-winning actor Simon Russell Beale as Smiley.
---
Biography
Early Career
Born David John Moore Cornwell in 1931, the early years of the writer John le Carré's career were, for many years, shrouded in secrecy. A spy for MI5 during the Cold War era, le Carré had, in fact, worked in intelligence since he was sixteen, having left the country to study languages in Switzerland, he comments: "I act like a gent but I am wonderfully badly born. My father was a confidence trickster and a gaol bird. Read A Perfect Spy."
While living in Berne, le Carré met an MI6 official from the British Consul with whom he maintained contact when he returned to England. He studied at Oxford where he joined MI5, becoming an officer in 1958 and later transferring to MI6 before being forced to leave the service after security leaks by the disgraced former agent Kim Philby.
During this time he wrote and published his first three novels under the le Carré pseudonym, Call for the Dead, A Murder of Quality and The Spy Who Came in from the Cold, establishing a career as a writer of espionage thrillers which continued for over six decades.
The Spy-master
Most of le Carré's early writing centres on spy-craft and the complex political and morally dubious world of the Secret Intelligence Service ('The Circus') during the Cold War era.
Le Carré is probably most well-known for creating the character of George Smiley, the quintessential Cold War operative. An antidote to Fleming's racier James Bond, Smiley is cool, thoughtful, somewhat academic and (superficially) "breathtakingly normal" with a somewhat ambivalent attitude to the Service and its efficacy.
Smiley appears in eight of le Carré's novels, most notably in the much-adapted Tinker Tailor Soldier Spy, le Carré's take on the exposing of the Cambridge Five in the 1960's.
Although le Carré has spoken publically about basing Smiley partly on the real-life spy and novelist John Bingham, he has always denied that his novels are exposés, saying "It is the stuff of dreams, not reality. Yet I am treated by the media as though I wrote espionage handbooks."
Beyond the Iron Curtain
In the early 1990's, le Carré's fiction changed tack as he shifted his attention from the East/West spy-ring to wider political issues of the arms trade, modern conflict and drug-trafficking. This change in style is exemplified in The Night Manager, his first post-Cold-War novel, published in 1993.
le Carré continued to write thrillers with a range of themes, often criticising the role of the Intelligence Service from within. These include The Constant Gardner, set against the backdrop of a medical experimentation scandal in Kenya, The Tailor of Panama (in part based on Graeme Greene's Our Man in Havana) which the New York Times called 'a tour de force in which almost every convention of the classic spy novel is violated,' and Agent Running in the Field, which tackles the pertinent themes of Brexit and political polarisation.
John le Carré died on 12 December 2020 at the age of 89, having established himself as a benchmark for espionage writing and an abiding influence on contemporary literature. The following year saw the posthumous publication of his final completed work Silverview, a standalone novel featuring a bookshop owner enmeshed in the sinister games of a Polish emigré.
'…he invokes deep, almost religious ideas of betrayal, trust, faith, and that's why we love it.' - The Guardian

Recommended Reading
For a different take on Cold War espionage, we recommend turning first to Ian Fleming, in particular From Russia, With Love – no doubt a less nuanced picture of Cold War relations than le Carrés but no less enjoyable for that. Lionel Davidson's Kolymsky Heights is something of a forgotten classic of the genre, a brilliantly executed thriller. We'd also recommend Ian McEwan's novels The Innocent and Sweet Tooth, both convincing blend of human and political entanglements. For the same cool psychological kick you get from a le Carré, turn to the novels of Eric Ambler (we'd recommend starting with The Mask of Dimitrios) and the master of dramatic understatement Graham Greene, his novel Our Man in Havana is a nice, often humorous counterpoint to le Carré's picture of Cold War politics.
For further reading on his life and career, we would certain recommend the excellent John le Carré by the awardwinning biographer Adam Sisman.
×
Download the Waterstones App
Would you like to proceed to the App store to download the Waterstones App?
Reserve online, pay on collection


Thank you for your reservation
Your order is now being processed and we have sent a confirmation email to you at
When will my order be ready to collect?
Following the initial email, you will be contacted by the shop to confirm that your item is available for collection.
Call us on or send us an email at
Unfortunately there has been a problem with your order
Please try again or alternatively you can contact your chosen shop on or send us an email at