We use cookies to give you the best possible experience on our site. By continuing to use the site you agree to our use of cookies. Find out more.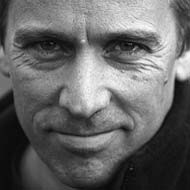 Jasper Fforde
11/01/1961 -
Jasper Fforde biography and information
Jasper Fforde is a British novelist best known for the Thursday Next novels. His father was John Standish Fforde, 24th Chief Cashier for the Bank of England and he is also related to the novelist, Katie Fforde.
He worked in the film industry before publishing his first book, The Eyre Affair, in 2001. The first in the Thursday Next books, a series set in a strange parallel universe where fiction can take on a life of its own. His books are known for their literary allusions, wordplay, tightly woven plots and huge doses of metafiction.
He writes another series, the Nursery Crime books, set in the same world as Thursday Next and has recently started two others. The Last Dragonslayer is part of a fantasy trilogy and Shades of Grey which is not to be confused with another popular series by a similar name.
Book and writing awards
Wodehouse prize for comic fiction 2004 (The Well of Lost Plots).
Similar authors to Jasper Fforde
We're talking about...
Posted on 27th Oct, 2013 by Isabel Popple
What is more enjoyable for a book lover than to read a book that celebrates the wonder of books themselves? Isabel Popple is back to introduce her favourite books about books...