We use cookies to give you the best possible experience on our site. By continuing to use the site you agree to our use of cookies. Find out more.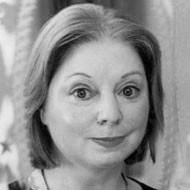 Hilary Mantel
Winner of the Man Booker Prize in 2009, and again in 2012.
06/07/1952 -
Hilary Mantel biography and information
Hilary Mantel is an English author who has written short stories, essays, biographies and, most famously, historical fiction.


She is one of only a few authors to have won the Man Booker Prize twice, for Wolf Hall and its sequel, Bring Up the Bodies.


She was born in Glossop, Derbyshire and studied Law at the London School of Economics.



She moved to Botswana in 1977 with her husband and later spent four years in Saudi Arabia. Her memoir of this period,

Someone to Disturb

, won

The Spectator's inaugural Shiva Naipaul Memorial Prize.



Before the success of

Wolf Hall

she had written nine successful books and regularly wrote for

The Spectator and other magazines and newspapers.


In an interview published in The Guardian in 2014, Mantel confessed to fantasising about the murdering of Margaret Thatcher in 1983, and fictionalised the event in a short story called The Assassination of Margaret Thatcher

.
Book and writing awards
Winifred Holtby Memorial Prize 1990 (Fludd), Hawthornden Prize 1996 (An Experiment in Love), Man Booker Prize for Fiction 2009(Wolf Hall), Walter Scott Prize 2010 (Wolf Hall) and Man Booker Prize for Fiction 2012 (Bring Up the Bodies).
Similar authors to Hilary Mantel
We're talking about...
Posted on 30th Jan, 2013
Hilary Mantel has set another record by becoming the first writer to win both the Man Booker Prize and the Costa Book of the Year in the same year.