We use cookies to give you the best possible experience on our site. By continuing to use the site you agree to our use of cookies. Find out more.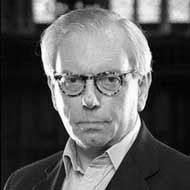 David Starkey
Broadcaster and historical biographer...
03/01/1945 -
David Starkey biography and information
Starkey was born the only child of poor Quaker parents in Kendal, Westmorland (now Cumbria), England. His mother, Elsie Lyon, a strong personality, had a powerful influence on Starkey's formative years; he portrays his father, Robert Starkey, as a gentle, somewhat ineffectual man.
Despite suffering from painful physical disabilities (polio and a double club foot), Starkey did well at grammar school and won a scholarship to read history at Fitzwilliam College, Cambridge, of which he is still a fellow. Here he came under the influence of G.R Elton. Their relationship was stormy. According to Starkey, Elton provided the stern father figure he had never had, against whom to rebel.
His television series on Henry VIII of England, Elizabeth I of England, the Six Wives of Henry VIII and on the lesser-known Tudor monarchs have made him a familiar face. In 2004 he began a new Channel 4 multi-year series Monarchy, which chronicled the history of English Kings and Queens from the Anglo-Saxon kingdoms onward. His greatest contribution to Tudor research has been in explaining the complicated social etiquette of Henry's household, exploring the complicated nature of Catherine Howard's fall in 1541/1542, and rescuing Anne Boleyn from the historical doldrums by persuasively proving that she was a committed religious reformer, keen politician and sparkling intellectual.
Book and writing awards
Awarded a CBE in 2007 for services to history.
Similar authors to David Starkey
Antonia Fraser, Alison Weir, Peter Ackroyd and Lisa Jardine.