We use cookies to give you the best possible experience on our site. By continuing to use the site you agree to our use of cookies. Find out more.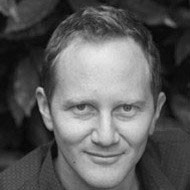 Chris Cleave
Author of The Other Hand...
Chris Cleave biography and information
Chris Cleave is a novelist and columnist for theGuardian. His debut novel, Incendiary, was an international bestseller and published in 20 countries to critical acclaim. A controversial open letter to Osama bin Laden, Incendiary gained notoriety for the macabre coincidence of its UK publication on 7th July 2005, the day of the London terrorist bombings.
His second novel, The Other Hand, was inspired by his West African childhood and time spent working at an immigration detention centre in Oxfordshire. The novel follows the lives of Little Bee, a Nigerian refugee, and Sarah O?Rourke and the effect the two have on each other.
His third novel, Gold, written in the run-up to the London 2012 Olympics, looks at the friendship and rivalry between two cyclists as they compete against each other.
Similar authors to Chris Cleave