We use cookies to give you the best possible experience on our site. By continuing to use the site you agree to our use of cookies. Find out more.
We regret that due to the technical limitations of our site, we are unable to offer eBooks or Audio Downloads to customers outside of the UK.
For further details please read our eBooks help.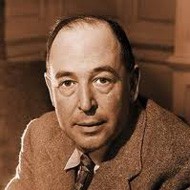 C.S. Lewis
Theologian, essayist and creator of the Narnia series.
29/11/1898 - 22/11/1963
Born in Belfast and best known in literary circles for writing

The Chronicles of Narnia, C.S. Lewis also wrote many essays as a Christian apologist.


The Screwtape Letters is a superb fiction cataloguing the letters of a demon, Screwtape, to his demon nephew charged with ensnaring a newly converted Christian.


On November 22nd 2013, the fiftieth anniversary of his death, C.S. Lewis was commemorated in Poets' Corner of Westminster Abbey.


His stone plaque sits between John Betjeman and William Blake.



A biography published in September 2013,

C. S. Lewis: A Life: Eccentric Genius, Reluctant Prophet

, explores the life and works of the celebrated author from a modern perspective.
Book and writing awards
The CILIP Carnegie Medal for 1956 (The Last Battle).
The Chronicles of Narnia in order?
This is where things get complicated. There has never been an agreement reached on what order the books should be read. The books were not initially numbered and many believe that they should be read in the order in which they were published:
The current editions are numbered to reflect the chronological order of events within the books:
To make the case for chronological order, Lewis' stepson, Douglas Gresham, quoted Lewis' 1957 reply to a letter from an American fan who was having an argument with his mother about the order:
'I think I agree with your [chronological] order for reading the books more than with your mother's. The series was not planned beforehand as she thinks. When I wrote The Lion I did not know I was going to write any more. Then I wrote P. Caspian as a sequel and still didn't think there would be any more, and when I had done The Voyage I felt quite sure it would be the last, but I found I was wrong. So perhaps it does not matter very much in which order anyone read them. I'm not even sure that all the others were written in the same order in which they were published.'
Similar authors to C.S. Lewis
We're talking about...
Posted on 7th Nov, 2012
Children's author Elen Caldecott, recently nominated for the Red House Children's Book Award for Operation Eiffel Tower, writes about the challenges of telling the truth when writing for a young audience....