We use cookies to give you the best possible experience on our site. By continuing to use the site you agree to our use of cookies. Find out more.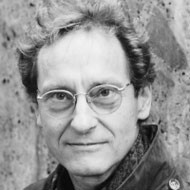 Bernhard Schlink
The voice of a generation of Germans.
Bernhard Schlink biography and information
Former judge Bernhard Schlink began his writing career with the detective Selb novels; a trilogy detailing the trials and tribulations of the ageing private investigator, Gerhard Selb. A former prosecutor under the Nazis, Selb is tortured by his shadowy past, and yet in order to reveal the truth he must confront the ghosts of his past.
This confrontation with the past is a theme throughout much of Bernhard's latter work, whereby he skilfully negotiates the entanglement of guilt felt by many of his generation.
The Reader, Bernhard's most successful novel to date, and the first German novel to have reached number 1 in the New York Times bestsellers list, is a semi-autobiographical novel about a teenager who has an affair with a woman in her thirties who suddenly vanishes, but whom he meets again as a law student when observing a war crimes trial. The novel was adapted into a multi award-winning film, starring Kate Winslet and Ralph Fiennes .
Such is the importance of this novel that it is now required student reading in Germany.
Book and writing awards
Hans Fallada Prize (1997) (The Reader) ;Prix Laure Bataillon (1997) (The Reader)
Similar authors to Bernhard Schlink
Books by Bernhard Schlink