We use cookies to give you the best possible experience on our site. By continuing to use the site you agree to our use of cookies. Find out more.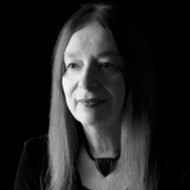 Alison Weir
"If only they would all just leave me alone with my books and my letters, I would be content to let life, and the world pass me by."
Alison Weir biography and information
Before becoming a published author in 1989, Alison Weir was a civil servant, then a housewife and mother. From 1991 to 1997, whilst researching and writing books, she ran her own school for children with learning difficulties, before taking up writing full-time.
During the early 1970s, she wrote historical novels and the original version of her second published book, The Six Wives of Henry VIII - 1,024 pages long, and single-spaced - and had it rejected on the grounds that there was a world paper shortage! She also researched the lives of all the medieval Queens of England, research she has since drawn on for several of her books, and for Eleanor of Aquitaine in particular.
As a non-fiction author, she writes 'popular' history, about which she says:
"The term has sometimes been used in a derogatory sense by a few people who should know better, because all historians use much the same sources. History is not the sole preserve of academics, although I have the utmost respect for those historians who undertake new research and contribute something new to our knowledge. History belongs to us all, and it can be accessed by us all. And if writing it in a way that is accessible and entertaining, as well as conscientiously researched, can be described as popular, then, yes, I am a popular historian, and am happy to be one."
Similar authors to Alison Weir
We're talking about...
Posted on 10th Dec, 2013 by Guest contributor
We've managed to pilfer some more authors' Christmas shopping lists to find out what gifts they're buying for their friends and family this year. So, if you're expecting a present from Max Hastings, Lauren St John, Frank Lampard, Deborah Rodriguez or Alan Johnson do NOT read on...