Ghana Must Go (Paperback)
by Taiye Selasi
| | |
| --- | --- |
| Format: | Paperback 336 pages |
10+ in stock
Usually despatched within 24 hours
RRP £8.99
£6.74
You save: £2.25
Meet the Sais, a Nigerian-Ghanaian family living in the United States. A family prospering until the day father and surgeon Kweku Sai is victim of a grave injustice. Ashamed, he abandons his beautiful wife Fola and their little boys and girls, causing the family to fracture and spiral out into the world - New York, London, West Africa, New England - on uncertain, troubled journeys until, many years later, tragedy unites them. Now this broken family has a chance to heal - but can the Sais take it?
Book details
Published
02/01/2014
Publisher
Penguin USA
ISBN
9780670919888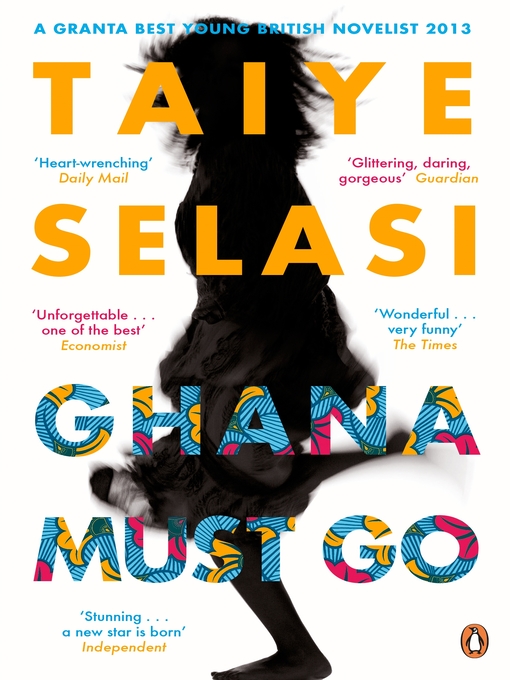 £9.73
RRP: £12.98
You save: £3.25
Customers who bought this title, also bought...
This book can be found in...
The prices displayed are for website purchases only, and may differ to the prices in Waterstones shops.